Hamilton spoke to Max to 'squash the beef'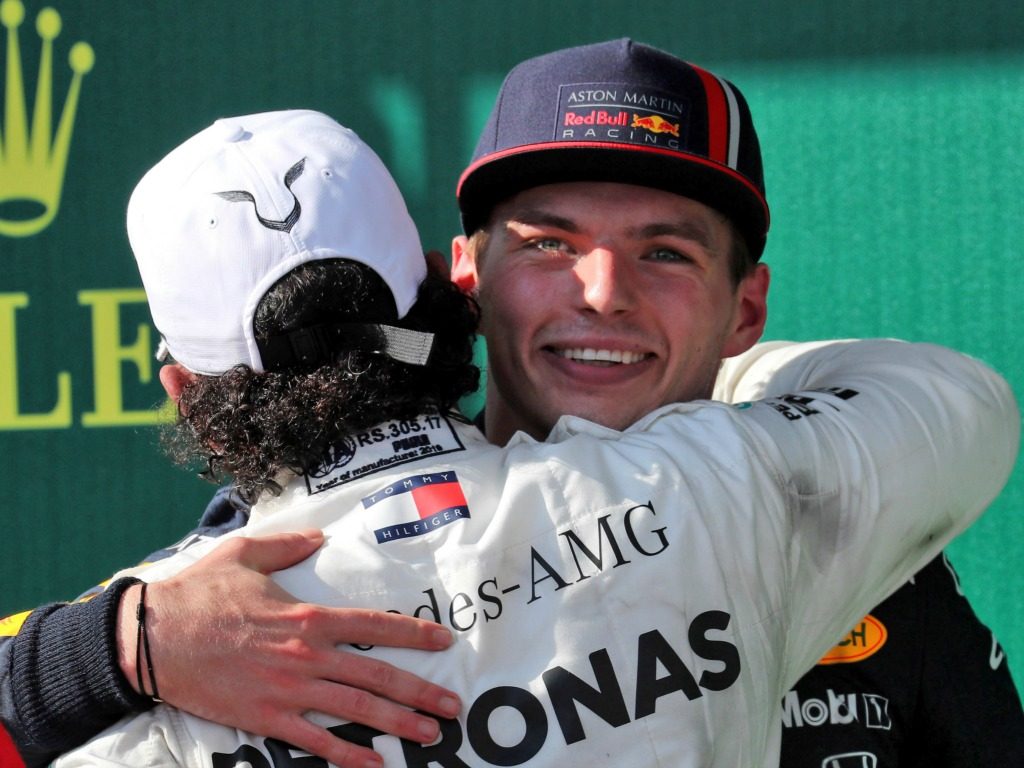 Lewis Hamilton has said he went to speak to Max Verstappen to "squash" any beef between the pair after the last couple of race weekends.
The seeds were initially planted back at the Mexican Grand Prix where Hamilton described Verstappen as a torpedo during their first-lap battle at the Autodromo Hermanos Rodriguez.
"I obviously got torpedoed," Hamilton said. "I thought at some stage I'd get torpedoed by Max.
"Me and Max went through the grass together, came out and there were other cars coming by. I thought I was going to get hit by other cars. But I managed to get my bearings and keep my head down."
At the FIA drivers' press conference on the Thursday leading up to the United States Grand Prix, Verstappen was asked for his response to the 'torpedo' tag and did not take too kindly to it.
"Looking at Turn 1 and 2 in Mexico, I don't think that happened," Verstappen told reporters.
"I think from my side it is a bit of a silly comment to make because I think I always hard race but fair, and I think it is just not correct.
"Of course it easy to have a dig at someone but from my side, it's fine. It's always positive when someone talks about you because it means you are in their heads.
"I just focus on my driving and that's enough said."
Then, another incident on track occurred during qualifying when Hamilton and Verstappen were squabbling for track space ahead of their final Q3 runs at Turn 19.
"Lewis just drove by like nobody was there and didn't care," Verstappen said back in the Austin paddock.
"So I was like 'well if you don't care, I don't care' so I tried to get my position back."
Perhaps sensing a situation could arise with Verstappen, Hamilton said he went to speak to him prior to the United States Grand Prix.
"I spoke to Max before the race," Hamilton told Channel 4.
"I was like 'dude, you are such a great racer man, let's just squash whatever there is between us, whatever beef, let's go out there and have a great race'.
"He is a champion of the future and I'm going to work as hard as I can to stop that happening for a while.
"But I'm enjoying race with him."
While all may be well between Verstappen and Hamilton, perhaps not so between Verstappen and Ferrari after he outright accused Ferrari of cheating – hence the lack of the performance in Austin due to a Technical Directive issued by the FIA.
Follow us on Twitter @Planet_F1 and like our Facebook page.