Lewis Hamilton to start at the back of the grid for Italian Grand Prix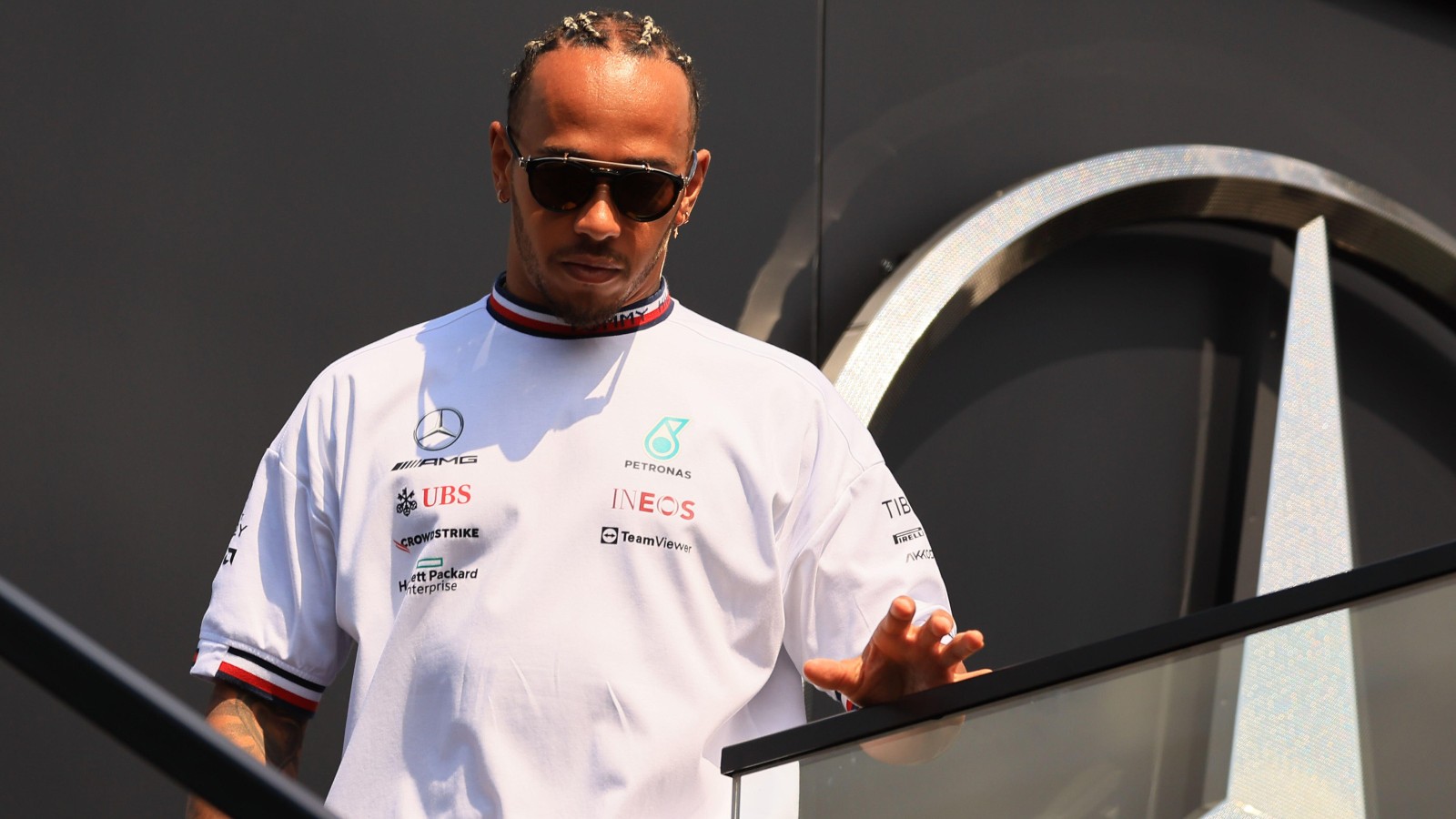 Lewis Hamilton will start the Italian Grand Prix from the back of the grid after taking his fourth engine of the season.
Mercedes have confirmed the seven-time World Champion will take the new power unit following his race-ending crash with Fernando Alonso at the Belgian Grand Prix.
Hamilton and Alonso came together at the opening lap of the race in Spa with the Mercedes car being lifted into the air before heavily crashing to the floor again.
Mercedes had hoped they could salvage the power unit for reuse, especially with a penalty looming, but that proved to be a futile task.
The new power unit brings Hamilton up to a total of four for the season, one more than the FIA allows, and subsequently hands him a penalty that pushes him to the back of the grid.
He may not be the only one given such a penalty as a reported seven drivers could also take new parts that pushes them over the limit.
One of could be Carlos Sainz who is also reported to be taking a new engine this weekend.
Hamilton impressed last time out in Zandvoort but tyre strategy late on cost him what could have been his first win of the season.
Mercedes have been steadily improving since their terrible start and have gone from just collecting points to being back among the podium places if not winning races just yet. Team principal Toto Wolff said they were beginning to understand better how the car concept interacts with everything.
"Our performance is fundamentally ingrained in the car concept as it is, but we are now understanding better how everything interacts," said Wolff, as per Motorsport.com.
"I think we can tune the car more precisely to fit and to target the performance window.
UPDATE: Lewis has taken a new Power Unit for this event – his fourth of the season – and will take a grid penalty for Sunday's #ItalianGP. pic.twitter.com/RmuX7bgb1O

— Mercedes-AMG PETRONAS F1 Team (@MercedesAMGF1) September 8, 2022
"Having said that, there will be races that are better for us and there might be some on the calendar that will be very difficult.
"Austin is something that we discussed: it can be a very difficult one. So you need to stay realistic in my opinion.
"We won't be fighting for pole positions on all the other race tracks, but at least we need to really get us back to this point for next year.
"That bad one [at Spa] was really necessary in order to comprehend why it was going good here [in Zandvoort].
"As weird as it sounds for a high-tech science lab on wheels, the data doesn't seem to correlate this year. And so we are gathering data on the track in order to put the puzzle together.
"We have added a few new bits of the puzzle to comprehend for next year. But, as I said before, I don't expect the weekends like this every single week until the end of the year.
"There will be bumpier circuits that will not allow us to run the car where we want to run, and there will be tracks where there is a lot of drag limitation. So we're not going to win the next seven races."