Hamilton mystified by 'really strange' COVID attitudes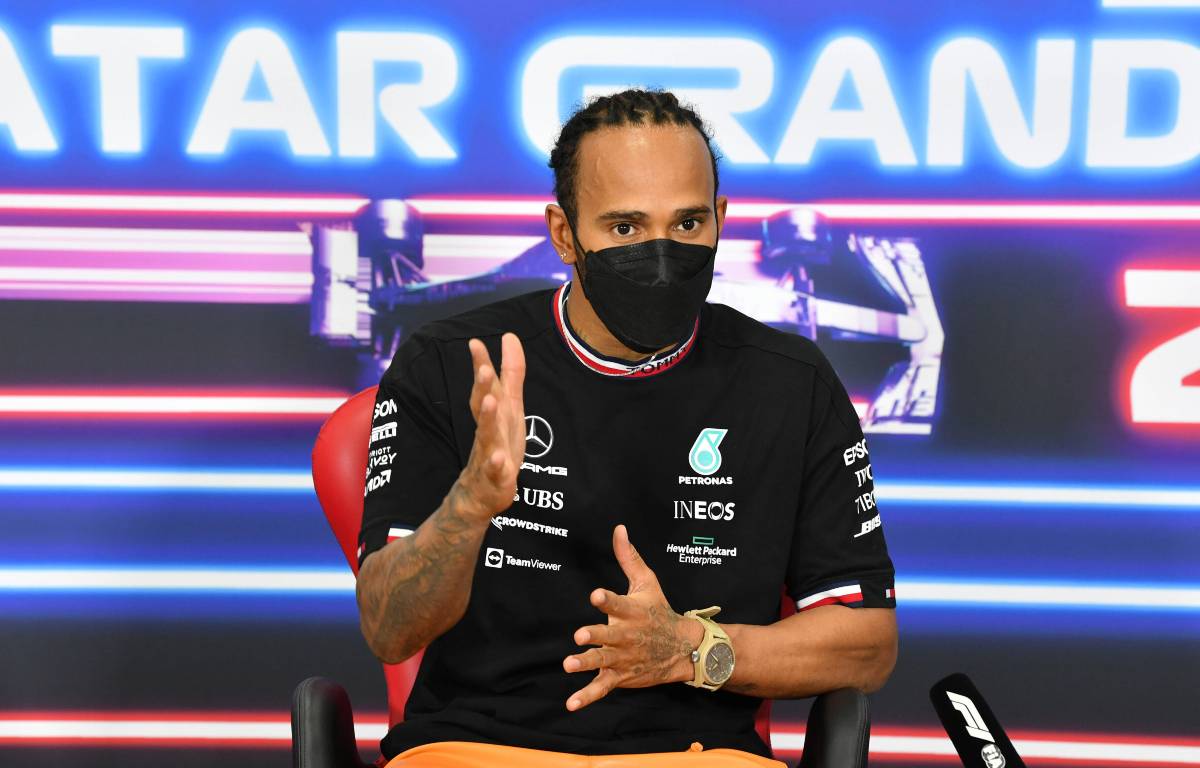 Lewis Hamilton thinks other sportspeople's attitude towards COVID is "really strange", considering he still lives "in fear" of the virus.
It is nearly a year since the seven-time World Champion contracted the coronavirus and had to miss the Sakhir Grand Prix, with that record-equalling title already in the bag.
Since then, Hamilton has spoken of his belief that he was suffering from 'long COVID', although he now feels that has passed.
But, perhaps because Formula 1 has a big individual element in what is also a team sport, the 36-year-old Briton is perplexed by how other athletes take a much more phlegmatic approach towards a virus that has claimed well over five million lives globally within two years.
Speaking during an interview quoted by the BBC, Hamilton said: "I would say having the experience last year, [I've] maybe managed it a little bit better this year, but you still live in fear, you know?
"Everyone I see around me, all my friends, most people – maybe not people in my sport, but everyone outside in their businesses – if they miss a day of work, or a week of work, it's not the year over, whereas it's critical for us drivers.
"The year can be over if you miss one or two races. I've seen other sportsmen that are also super-relaxed and don't care. If they get it, they get it, and it's been really strange seeing that. But that's made it difficult."
A great win for our first time in Qatar. #TEAMLH you keep us going, we keep pushing and we feel your energy more than ever. It's been one hell of a year but I love this battle. Getting right back to work, focused and ready for the final two races. We win & we lose together. pic.twitter.com/sGHFwBcV8c

— Lewis Hamilton (@LewisHamilton) November 21, 2021
Although vaccines have given the world a powerful weapon with which to take on COVID, Hamilton says he has found a 22-race season with the various Formula 1 protocols in place a more difficult experience than last year's reduced campaign that comprised 17 grands prix.
He added: "Last year was all squeezed and compact, right? And so while that six months was difficult, this is the whole year of it, so I would say it's worse this year.
"In some places, they are relaxing the rules and then it's so easy to let your guard down and find yourself in trouble. So just constantly keeping it on your mind.
"And my social interaction is different to how it was in the past because you keep your distance from everyone, hold your breath around everyone. So it's definitely, I would say, much, much harder."
Hamilton says he is trying to snatch the World Championship from Max Verstappen's grasp with 'long COVID' no longer taking a physical toll.
"The first half of the season was one of the toughest I would say I've had," said the Mercedes driver.
"But right now I feel better than I've felt in a long time, so somehow I've managed to push through it. I feel like it's gone, thank God."
Hamilton's experience will be what wins him the WDC
While Verstappen would have the upper hand in the standings, that's the only advantage he will have.