Hamilton a 'strategist's dream' after Spain win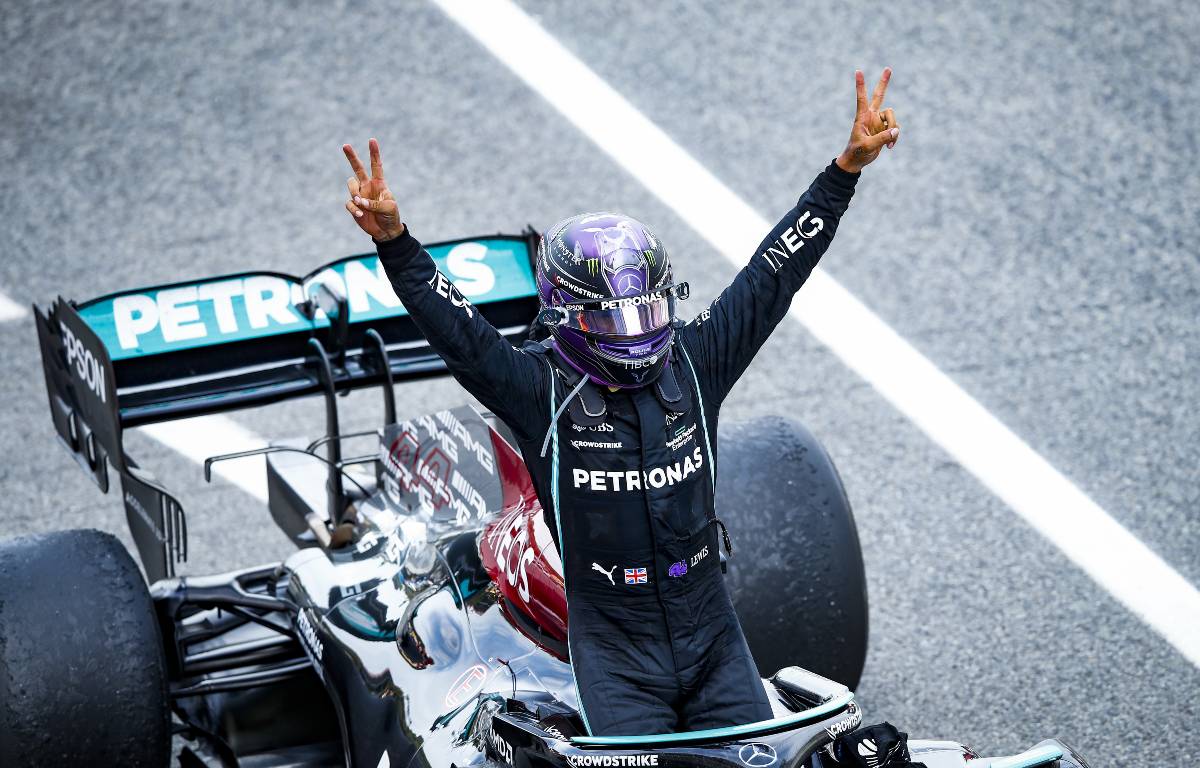 Ex-F1 driver Jolyon Palmer says every strategist wants Lewis Hamilton in their car because anything they create he pulls off.
Max Verstappen got his elbows out at the start of the Spanish Grand Prix to take the lead from title rival Hamilton, but he was unable to shake him off.
Ultimately Hamilton stayed out later than Verstappen on his first stint, creating a tyre life advantage to use later in the race, but Mercedes chose to take that further by pitting Hamilton again as he re-approached Verstappen's gearbox, fitting the new set of mediums which Hamilton had in reserve.
That meant Verstappen was pretty much a sitting duck once Hamilton closed back in and made the move for the lead, with the seven-time World Champion claiming a comfortable victory from there.
And Palmer could not criticise Red Bull's strategy calls, believing that instead Hamilton can just pull anything off that he is given behind the wheel of the Mercedes W12.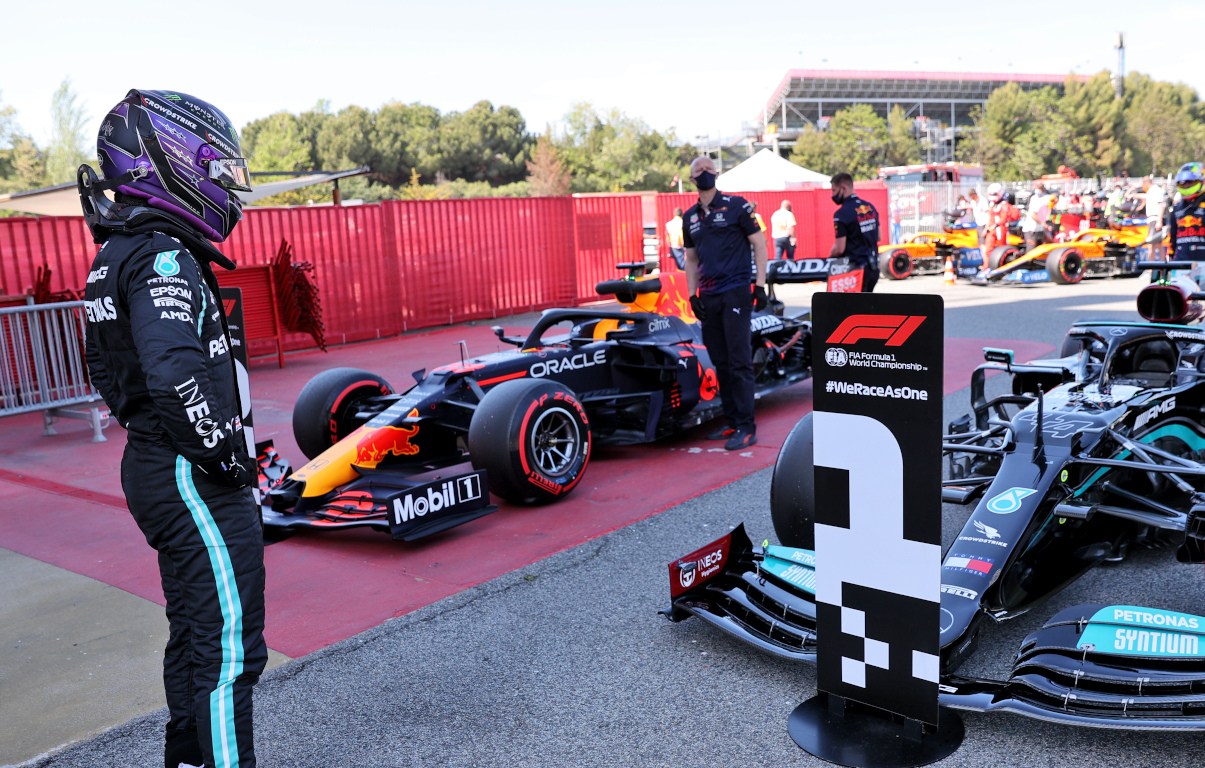 Check out all the latest Lewis Hamilton merchandise on the official Formula 1 store
"Verstappen had a set of soft tyres left, so that could have maybe made it to the end of the race, but the strategy is an interesting one because I think if you're a strategist, you want Hamilton at the wheel of your car," said Palmer on the Chequered Flag podcast.
"It's a no-brainer, he's a seven-time world champ, but whatever they give him, pretty much he's there.
"So often it seems that whenever there is a split between Hamilton and Bottas, it's Hamilton who always gets the better strategy, but you put Hamilton on Bottas' strategy he'd still be ahead.
"The race it wasn't a Hamilton vs Bottas comparison, it was a Hamilton vs Verstappen comparison, and it's difficult to fault what Red Bull did.
"They were defending hard, they pitted I think at the perfect moments, they had one slow pit stop which I think maybe could have cost them the race much earlier than the race was done, but they basically covered everything they could, they just didn't have the pace.
"Mercedes went long, the obvious strategy for Mercedes in the first place, and he [Hamilton] had a four-lap tyre advantage which didn't seem like a huge amount to go to the end of the race.
"But we know the Mercedes are a little bit kinder on the tyres than Red Bull. It was the double stop, the second pit stop so early that made it a huge tyre advantage for Hamilton.
"No chance Red Bull could cover them off, because they would be undercut immediately, and it made it a little bit of a foregone conclusion.
"It was genius from the pit wall definitely, a really strong race for Mercedes, it's a strong race from Red Bull but just Mercedes had the stronger package with Hamilton at the wheel and they had the faster car."
Follow us on Twitter @Planet_F1, like our Facebook page and join us on Instagram!