Hamilton's secret to success in Bottas partnership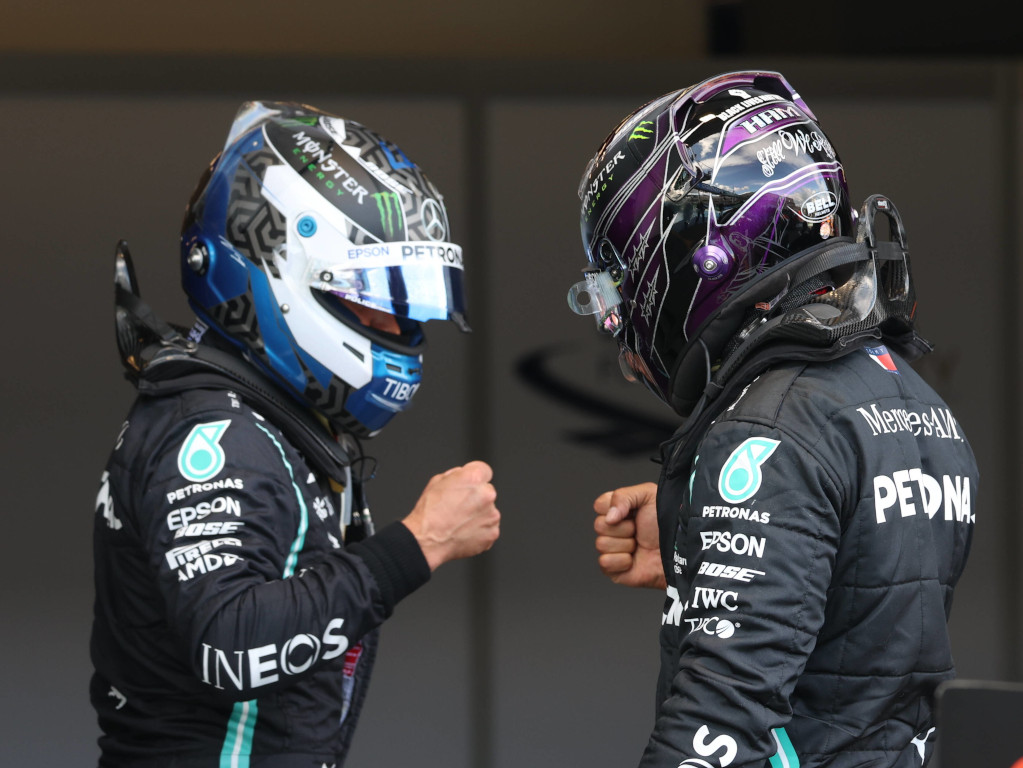 Lewis Hamilton believes learning how to be more of a "team player and a team leader" has helped him to avoid any pitfalls in his partnership with Valtteri Bottas.
This season, that partnership was once again rewarded with a championship double, Mercedes taking the Constructors' title while Hamilton has beaten Bottas to the Drivers' crown.
It's the fourth year in a row that the duo have clinched the double, although the numbers are firmly in Hamilton's favour.
The 35-year-old has taken 41 race wins to Bottas' nine while also bagging all four World titles.
It has been a much more harmonious relationship to his previous one where the Brit went head-to-head with Nico Rosberg, rivals both on and off the track.
Rosberg beat Hamilton to the 2016 World title only to retire from Formula 1 days later, citing his exhaustion after a few seasons of battling the Brit for F1's ultimate honour.
"I would say I've naturally grown over time, so learning more and more how to be a team player and a team leader," Hamilton told GPFans about his relationship with Bottas.
"I really don't think I've changed the way that I work [since Rosberg]. I generally keep myself to myself, I work with my team.
"I think we have really good respect between us.
"When he wins, he knows he's done it outright on hard work, and if not then he knows that he just has to work harder next time."
Get your hands on the official Mercedes 2020 collection via the Formula 1 store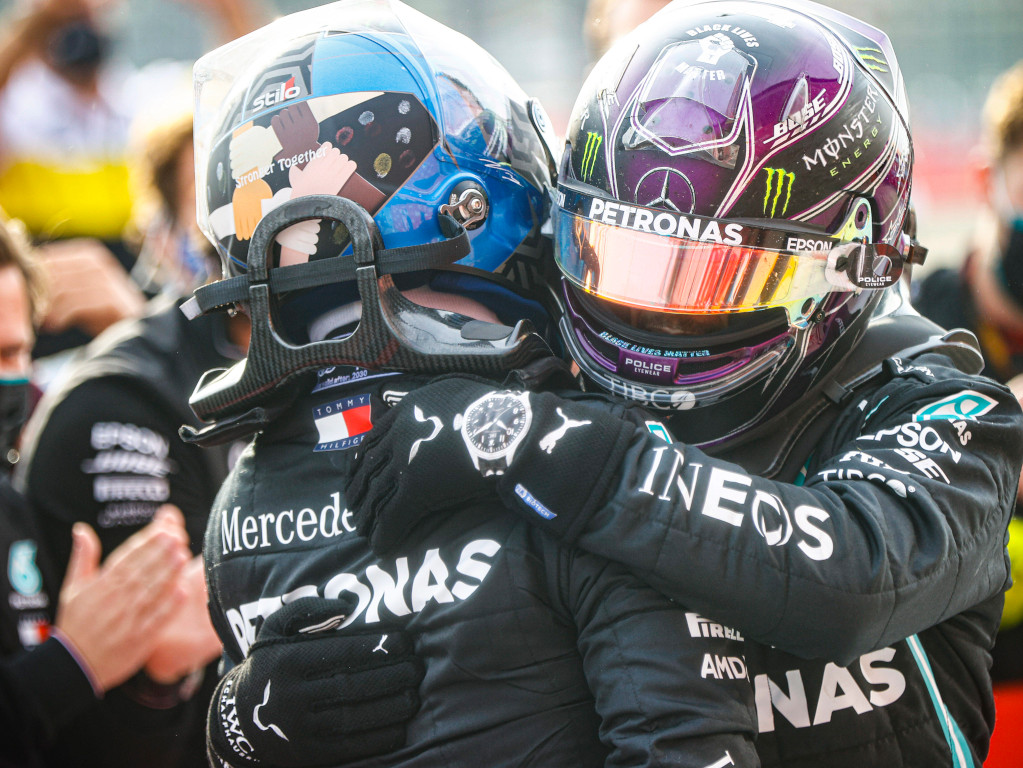 Hamilton and Bottas are expected to continue as team-mates in 2021 with the Finn having signed yet another one-year deal with Mercedes.
Although Hamilton has yet to put pen to paper on a new deal, it is thought to be a matter of time.
Hamilton added: "We continue to work on our relationship, colleague-wise and competitor-wise, in the background and we don't let whatever's happened on track filter into when we get out of the car.
"The great thing I've always taken pride in for myself is that I have to do the job on the track, I can't blame any other factors.
"[You] can't be trying to alter other factors outside in order to affect the outcome of a race.
"If I get beaten on a day, I need to do a better job, and if I win naturally it's great."
Follow us on Twitter @Planet_F1 and like our Facebook page.