Lewis Hamilton: 'When Mercedes build the car, I'll take it to the top'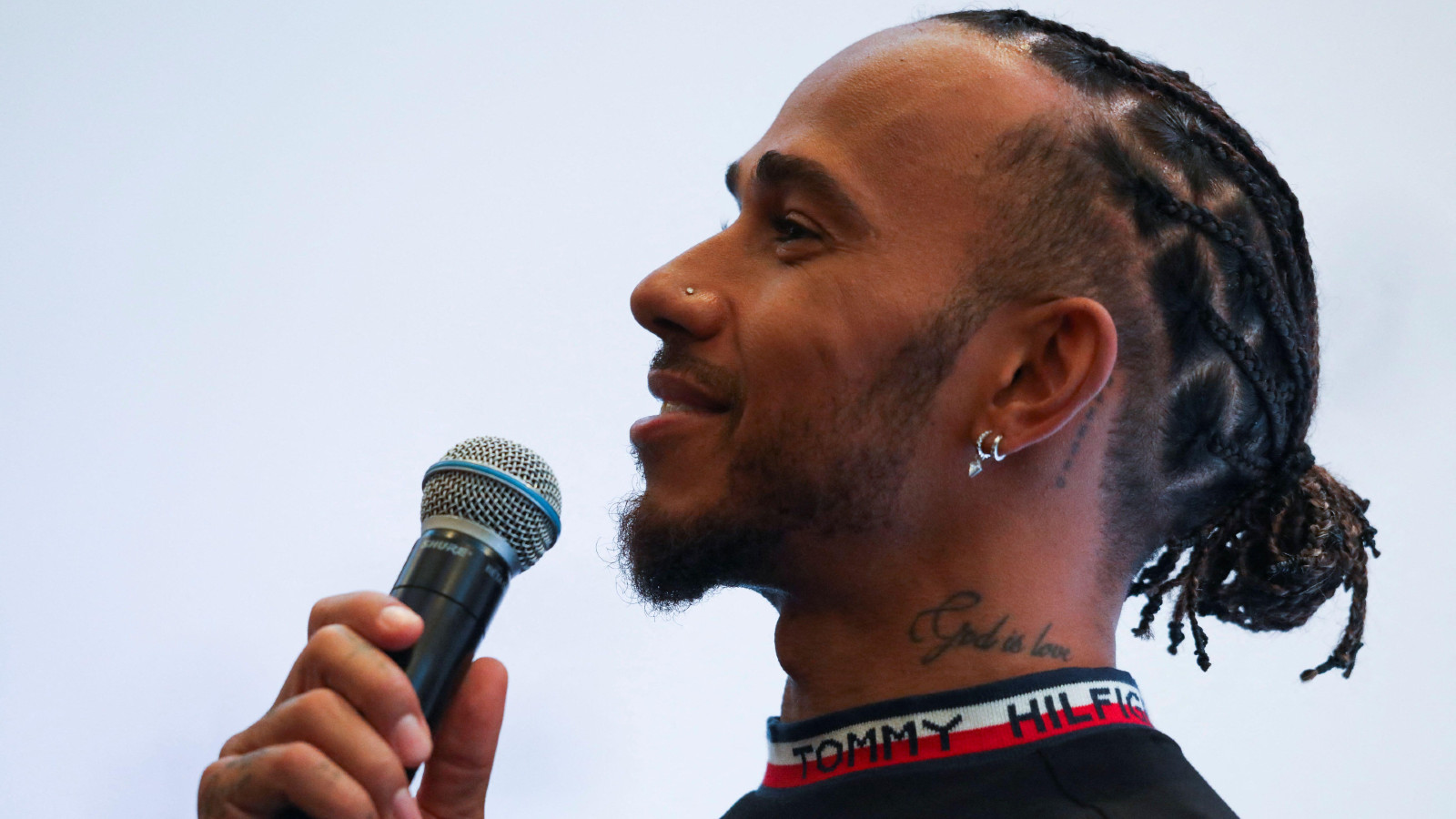 With his Austin performance, Lewis Hamilton feels he proved he is "still here" and will return to the top when Mercedes build the right car.
Hamilton has been the dominant force of the turbo-hybrid era, winning six Drivers' titles in the last nine seasons, but the latest two World Championships have been won by Red Bull's Max Verstappen.
The 2021 season produced an epic battle between Hamilton and Verstappen, the title race going all the way to the last lap of the season, Verstappen passing Hamilton to claim his first World Championship and deny Hamilton a record eighth.
But 2022 has not reproduced those scenes, Verstappen having won 13 of the 19 races so far, crowned World Champion after his victory at Suzuka when there were four rounds to go.
Hamilton, meanwhile, is without a win this season, only three attempts remaining to extend his streak of winning at least one race in all of his F1 seasons.
It was an underwhelming start to the campaign for Hamilton as Mercedes' struggles were put on full show, but the Briton has moved closer to his past form as the season has gone on, his performance at the United States Grand Prix a real highlight.
Verstappen's closest challenger throughout the race, a win was on for Hamilton after a poor Red Bull pit-stop dropped Verstappen to P3, but with the RB18 rapid in a straight line Verstappen was able to pass Charles Leclerc and Hamilton to rescue the win, although Hamilton did all he could to grab that first victory of 2022.
Speaking to Sky Sports F1 after the race, Hamilton explained his performance at the Circuit of The Americas, where he has won five times before, proved he can still compete at the very highest level.
So once Mercedes produce a car worthy of being a leader again, Hamilton knows he will put the Silver Arrows back on top.
Asked how much it would mean for the team to get that win, plus the prospect of denying Ferrari P2 in the Constructors', Hamilton replied: "I can't put into words how much it would mean to the team.
"Especially with everything that's going on, everything that happened in the last race last year, then what's happened this year in terms of performance and then what's happened with all the news and everything.
"So to get a win would be a huge triumph for us all and hugely rewarding, but I think today what I'll take for today is we had good pace. I'm still here and I know when they build the car, I will take it to the top, so we've just got to keep working."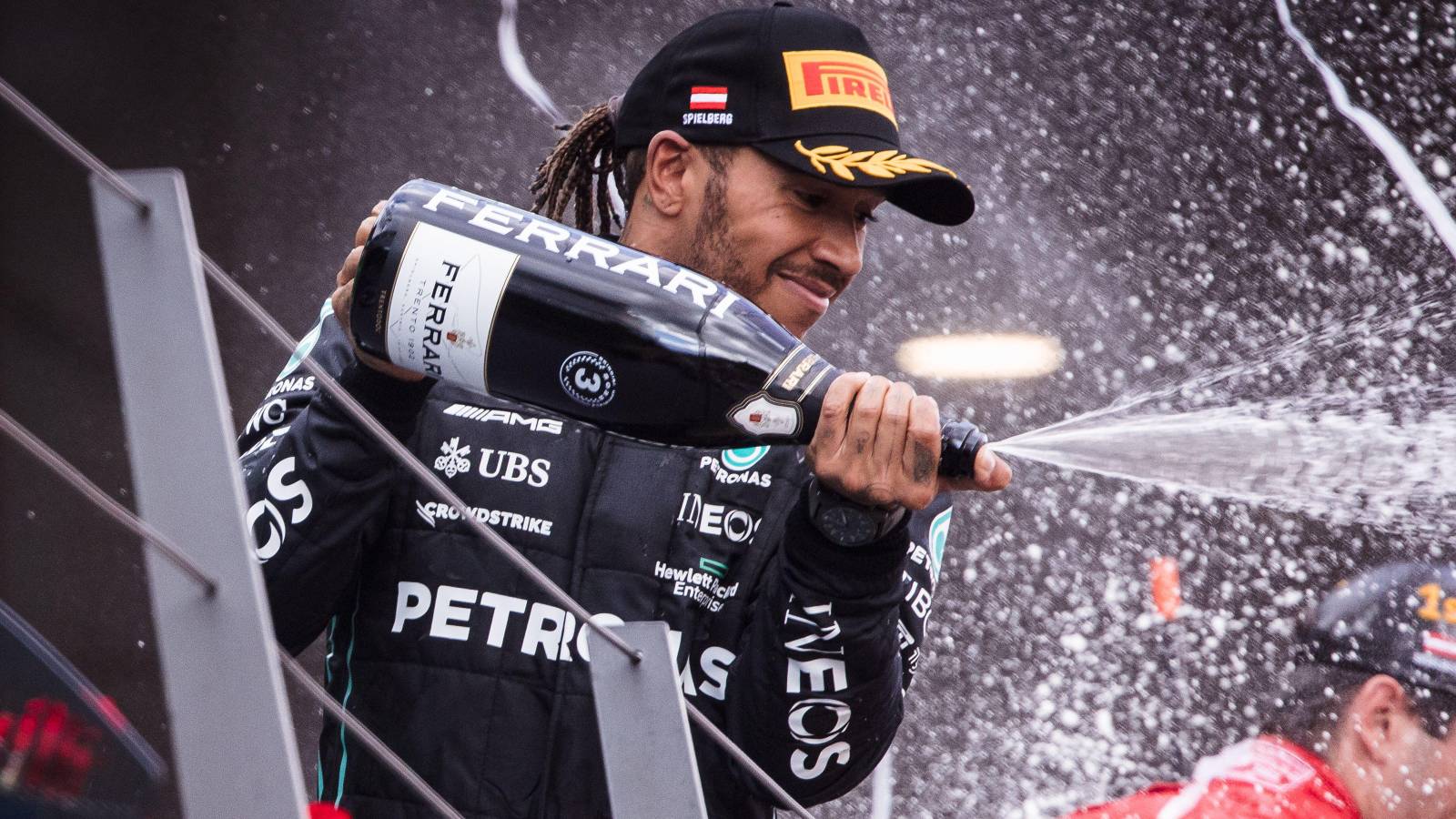 Lewis Hamilton is still at that elite level
To Hamilton's point, he did indeed prove at the United States Grand Prix that only the car is stopping him from challenging for that record eighth title and beyond.
It was certainly shades of 2021 as Verstappen and Hamilton tussled over the lead in Austin – not in terms of crashing, but it had that feel of hard racing which represented the best of their 2021 battle, Hamilton doing all he could to keep Verstappen behind and search for a route back through immediately after the Dutchman had passed.
There was no way back into the lead for Hamilton, the RB18 at the hands of Verstappen superior to the Mercedes W13, but after looking rather out of sorts during the first half of the campaign it is safe to say Hamilton is now back to his best.
So if Mercedes can create a 2023 challenger that will take the fight to Red Bull, Hamilton is up to that challenge.
Read more: Toto Wolff traces back Mercedes' problems to one decision last October