Lewis Hamilton takes full responsibility for first-lap clash with Fernando Alonso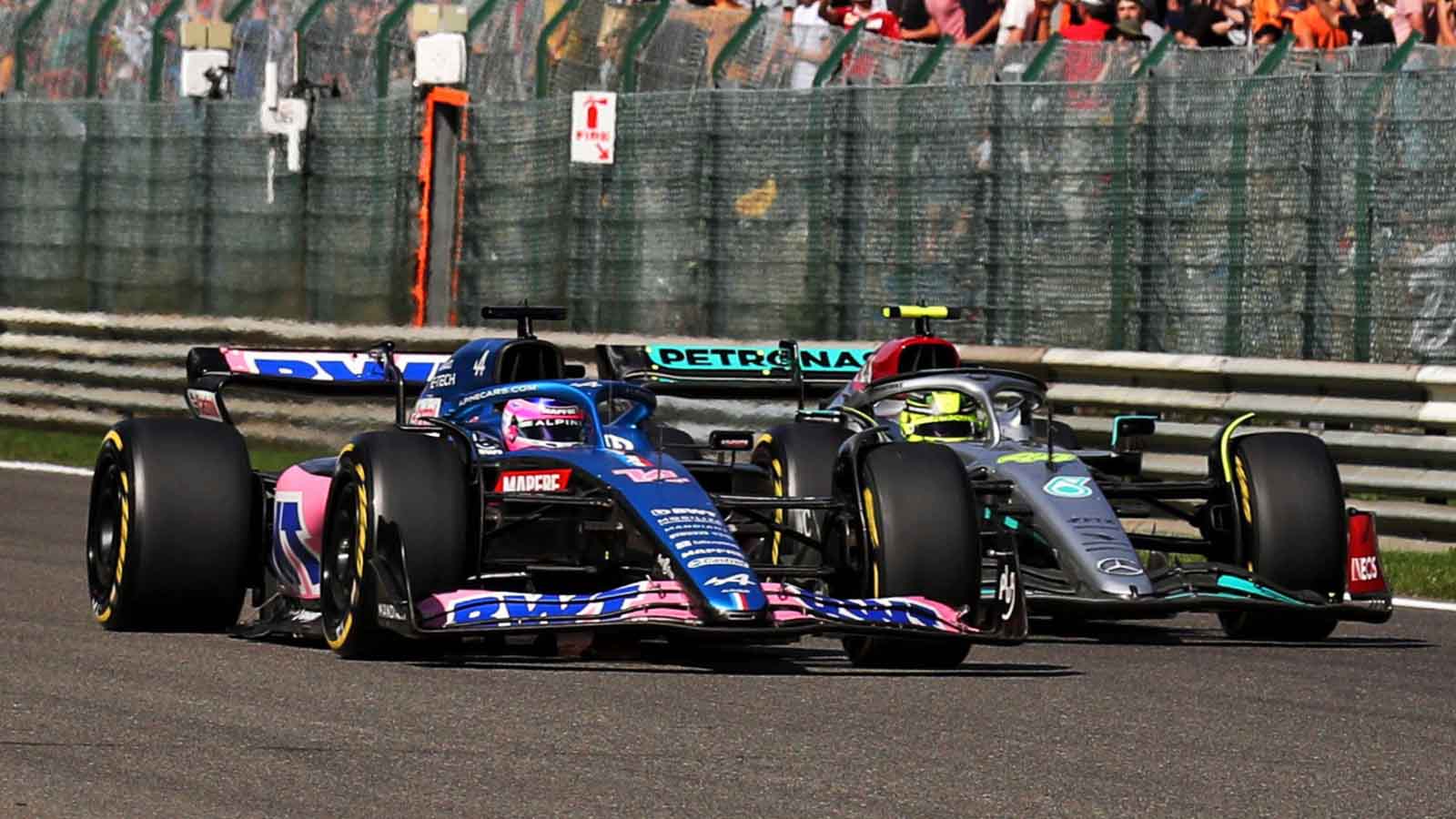 Lewis Hamilton accepted the blame for his crash with Fernando Alonso on the first lap at Spa, which catapulted him into the air at Les Combes.
The former McLaren team-mates had leapt past Sergio Perez at the race start in Belgium, and were jostling for second place heading towards the turn 5/6 chicane at Spa.
Alonso had the inside line and Hamilton looked to brake late and pass around the outside, but he tagged Alonso's tyres and was sent flying into the air.
He crashed down with a significant thump and, while he tried to keep going, he could not make it back into the pits and recorded his first retirement of the season.

With the way the seven-time World Champion looked for the apex of the corner while Alonso was there, he admitted he was the one to blame for the incident occurring.
"No, looking back at the footage," Hamilton told Sky Sports F1 when asked if he had left the Alpine driver enough room at the apex.
"He was in my blind spot and I didn't leave him enough space, so it was my fault today, just so sorry to the team."
Alonso also placed the blame squarely on Hamilton in the wake of the collision, branding Hamilton an "idiot" and quipped that he "only knows how to drive and start in first."
When presented with Alonso's comments, he was quick to brush them aside.
"It doesn't really matter what he said," Hamilton stated. "Like I said, it was my fault. I couldn't see him actually. So he was like right in my blind spot."
Same energy. #F1 #BelgianGP pic.twitter.com/Hr82M50NbX

— PlanetF1 (@Planet_F1) August 28, 2022
Hamilton had been the only driver to finish every race in 2022 heading into the Belgian Grand Prix weekend, but had already been left bemused by the 1.8-second gap he had behind Max Verstappen's fastest qualifying lap on Saturday, before his misery was compounded after the first few corners of the race.
With the Dutch Grand Prix next weekend coming as the second leg of Formula 1's triple header, there is not much time for Mercedes to try and recover their large deficit to Red Bull and Ferrari, but Hamilton said his plan was to "just recuperate [and] get back on the treadmill."
Verstappen went on to win comfortably in Belgium on Sunday, racing well clear of the rest of the field despite starting on the seventh row of the grid.