Lewis Hamilton likens in-team 'silly season' to NFL player trading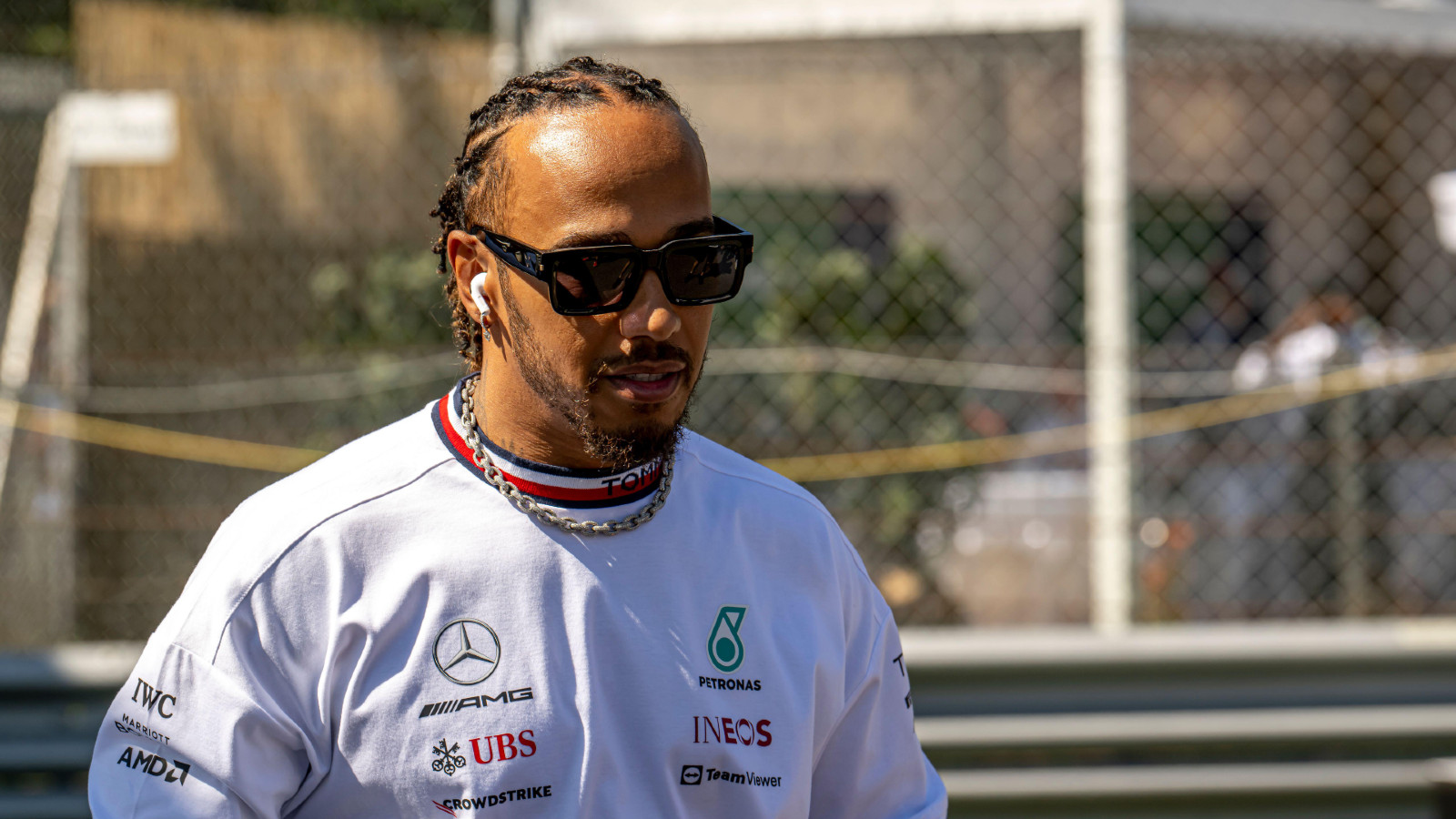 Mercedes driver Lewis Hamilton said that Formula 1 can be like the NFL with the amount of people who are changing teams.
As all 10 teams go to battle on the track, there is an army of personnel at each team making that possible, and these days, the people have an even more important role to play.
With a budget cap now active in Formula 1, it means that the talent level within the team's personnel, rather than the size of their budget, is key.
It is no surprise then that the teams are constantly battling to bring the best people onboard, and Hamilton says this leads to changing faces on a regular basis.
Recently Red Bull brought in a chunk of staff from Mercedes for Red Bull Powertrains, while Aston Martin's recruitment drive has seen them snatch several people from Red Bull, including their former head of aero Dan Fallows, who is now Aston Martin technical director.
"In my team there are 2000 people," Hamilton said in a UBS/Mercedes interview. "It is actually over 2000 people now to build two cars.
"They're all switching out, it's a bit like in the NFL for example. I was just at the Broncos game in LA, just learning more and more about the NFL, just how players are switched out so often through a season.
"It's very, very similar for us with engineers and designers. They're not being traded as such, but they're being chased by other teams, you know, the other team wants our aerodynamicist, or our tyre guy."
PlanetF1.com recommends
F1 team principals: How long has each team boss been in charge?
Jost Capito delivers his verdict on his Williams replacement James Vowles
Daniel Ricciardo on Japanese fans: 'Close to being stalkers, but so respectful and polite!'
Lewis Hamilton likely will see this trend only increase
The budget cap has been active in F1 since 2021, its limit dropping each season since to a base value of $135 million for 2023, the lowest figure yet.
So, with teams still adapting to the ruling, which continues to have moving goalposts, teams will continue to cut staff or start hiring to make sure that they remain as close to the limit as possible.
But, as the cap settles down, and teams reach the limit, then it can be expected that teams will put even greater focus on who is making up their workforce, as they look for that vital edge over rivals.
And as we saw with the raft of team boss changes following the 2022 campaign, even those at the top of the team structures are subject to change.