Lewis Hamilton left confused by double Kimi Raikkonen reference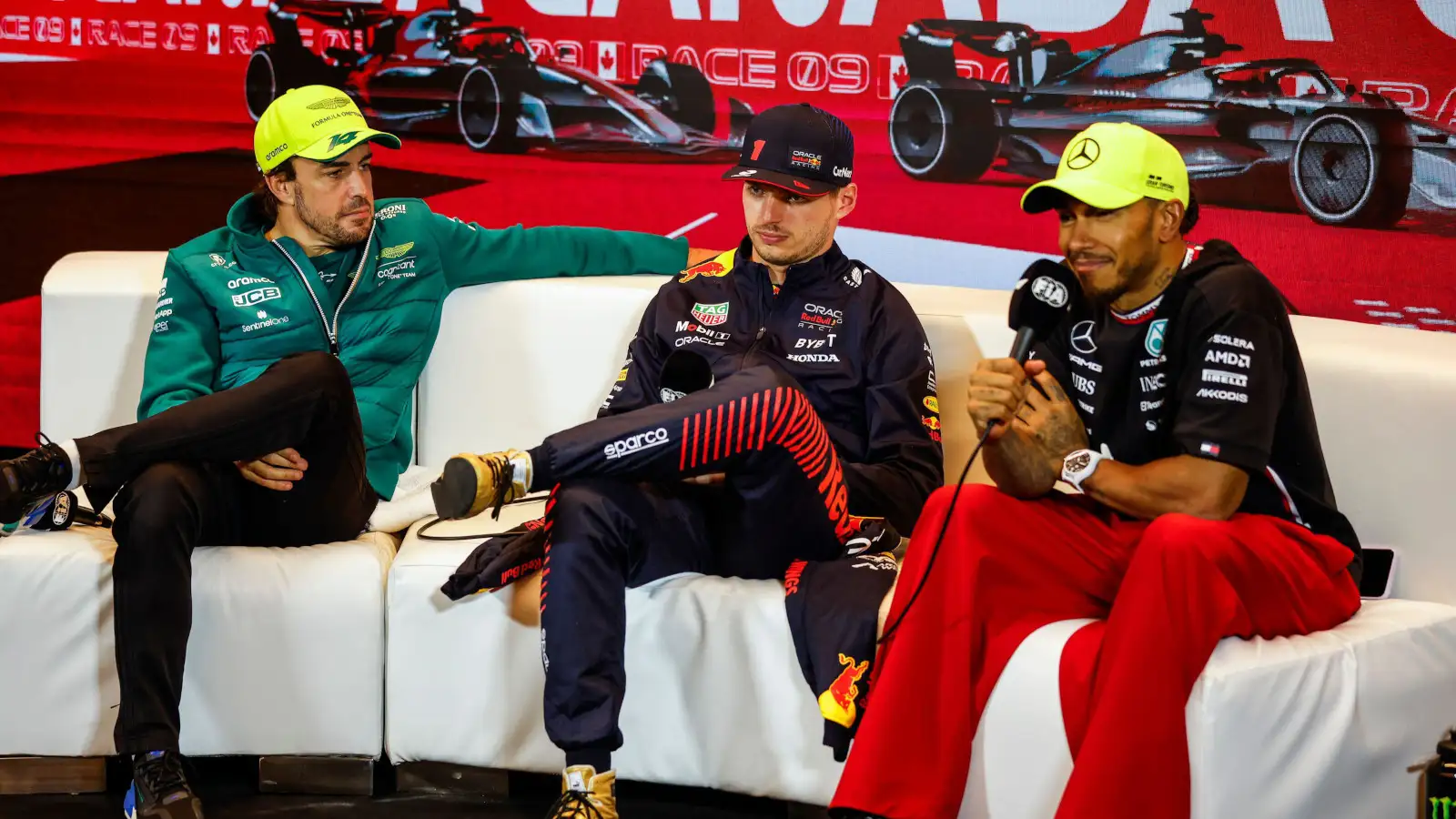 A double Kimi Raikkonen reference was in play as Lewis Hamilton was asked about Fernando Alonso's "leave it to me" comment during the Canadian Grand Prix.
Hamilton and his former nemesis Alonso had a thrilling battle in Sunday's Canadian Grand Prix where first the Briton was ahead, getting the jump on Alonso off the line, and then the Spaniard overtook him on the track.
The Aston Martin driver got a good run out of Turn 11 and, with DRS assistance, surged past Hamilton in the braking zone at Turn 13.
Hamilton, though, wasn't giving up and heading into the final 10 laps of the race reeled in the Aston Martin driver.
Engineer: "Hamilton is 1.9 seconds behind. 1.9 behind."
Alonso: "Copy, leave it to me."
Finding more pace, Alonso claimed second place on the day by just under five seconds ahead of Hamilton.
The Mercedes driver was asked about the "leave it to me" message Alonso gave his engineer but told the journalist he "didn't understand" the question.
The Raikkonen references came in thick and fast.
Q: What the engineer said to him, that you were catching, you were under two seconds and then Fernando said 'copy, leave it to me'. 'Leave it to me'.
LH: I don't get what the point is. He's a multi-World Champion so he knows what he's doing.
Q: Is this like a joke?
LH: Ahh… I don't get it.
The latter, it must be noted, was said with a laugh.
PlanetF1.com recommends
Lewis Hamilton makes frank admission to Max Verstappen in Canada cool-down room
Fernando Alonso gives hard slap to Lewis Hamilton as 'salty' dynamic returns
2007 World Champion Raikkonen was known for his one-liners with arguably his most famous the "just leave me alone, I know what to do!" said to his race engineer at the 2012 Abu Dhabi Grand Prix.
With Hamilton finishing the Canadian Grand Prix third behind Alonso and race winner Max Verstappen, it was a podium of multiple World Championship-winning drivers.
"It's a privilege to be up here fighting these two who have done incredible in their careers," said Hamilton.
"And this is quite an iconic top three. I don't know if there's been a top three like this ever before. I don't believe there has.
"But yeah, so hopefully there'll be more and hopefully, as Fernando said, there's a lot of respect between us as we were able to race so closely and trust in one another.
"I'm really hoping at some stage we have more of a level playing field in our cars, and then we'll have a much more exciting race, I think in the future."