Ogier: Hamilton was a victim of 'theft' in Abu Dhabi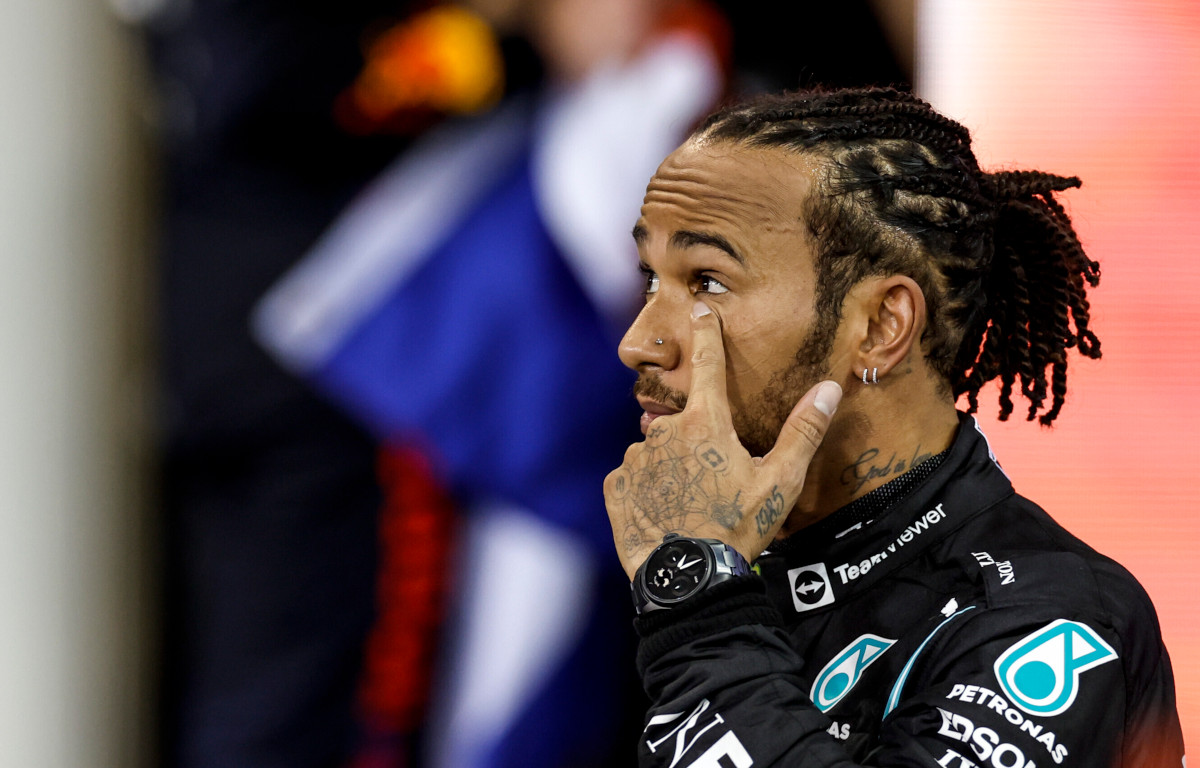 Lewis Hamilton has another ally after the events of Abu Dhabi in the form of eight-time World Rally Champion Sebastien Ogier.
Hamilton was dominating the season finale at the Yas Marina circuit and looked well on course to win a record eighth title until Nicholas Latifi's late crash acted as the catalyst for one of, if not the most controversial Formula 1 race in history.
The Mercedes driver effectively became a sitting duck when race director Michael Masi allowed only the lapped cars between Hamilton and second-placed Max Verstappen to unlap themselves.
Masi also made a questionable decision when bringing the Safety Car back in, creating a scenario where Verstappen, who had pitted for fresh tyres, had one lap to hunt down a now suddenly vulnerable Hamilton.
Verstappen went on to clinch his first World Championship title but the aftermath of that dramatic day is still being felt well over a month on and showing no sign of quietening down.
And, in the case of Ogier, who was asked for his opinion on events during RMC's Super Moscato Show, he did not hold back on what he thought happened.
This has got to be one of the coldest @F1 photos of all time. 🥶 pic.twitter.com/qgbCuK3qxM

— Mercedes-AMG PETRONAS F1 Team (@MercedesAMGF1) January 25, 2022
"It [the situation] must have been very difficult to accept," Ogier said.
"He [Hamilton] had the impression of being robbed, and he has been robbed. Let's not be afraid of words.
"Even though I have a lot of respect for Verstappen, he had an amazing season, he has not stolen the title.
"Both merit being champion but it is true that for this last weekend, Lewis was in front until the end.
"Unfortunately for him, a few laps before the end of the race there is the famous safety car, then they restart again.
"The truth is both would have been wonderful champions but on this last weekend, it is theft."
Hamilton has remained completely silent on all social media platforms since Abu Dhabi and the speculation continues as to whether he will actually return for the 2022 campaign and have another crack at winning an eighth World title.
Ogier thinks he will return to his Mercedes cockpit when the first pre-season test begins on February 23.
"He will come back," added Ogier.
"He is in an ultra-competitive environment with the best team right now."
Mercedes are also due to unveil their 2022 challenger – the W13 – to the world on February 18 with an online launch followed by a private shakedown test at Silverstone.
PlanetF1 Verdict
Hamilton a victim of 'theft' in Abu Dhabi
Rally legend Sebastien Ogier thinks Lewis Hamilton was 'robbed' of an eighth World title.