Lewis Hamilton maps out timeline for new Mercedes contract talks
Lewis Hamilton has confirmed he and Mercedes will sit down in the "next couple of months" to discuss a contract extension.
Hamilton is almost halfway through his current deal with Mercedes, which he signed in July last year, but has long talked about extending it.
In September, he confirmed he did not "plan on stopping any time soon" and has now given a timeline as to when he and Mercedes will sit down and talk.
Speaking to the media during the United States Grand Prix last weekend, Hamilton said he and the team, with who he has won six of his seven World Championships, would be discussing a new deal in the "next couple of months."
"We are going to do another deal," he said, as reported by Motorsport.com.
"We're going to sit down and we're going to discuss it in these next couple of months, I would say.
"My goal is to continue to be with Mercedes. I've been with Mercedes since I was 13. And it really is my family: Mercedes-Benz is my family.
"They've stuck with me through thick and thin. They stuck with me through being expelled at school. They stuck with me through everything that was going on through 2020.
"They've stuck with me through my mistakes, and s**t that's been in the press; they've stuck with me through the ups and downs.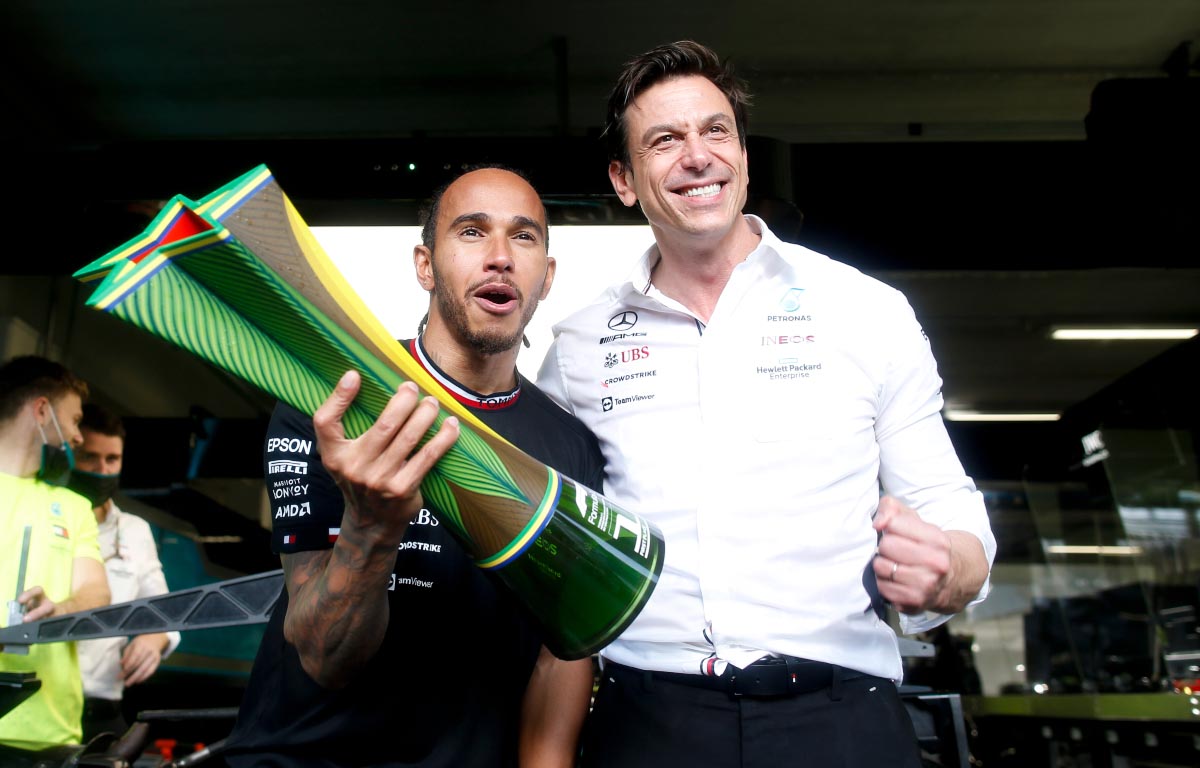 "I really believe in this brand. I believe in the people that are within the organisation.
"And I want to be the best team-mate I can be to them, because I think we can make the brand even better, more accessible, even stronger than it is. And I think I can be an integral part of that."
Hamilton's desire to stay long-term seems to in stark contrast to his thoughts ahead of the 2022 season with rumours circulating that he may call it quits following the 2021 Abu Dhabi Grand Prix.
He is also the driver with the most off-track projects going on, his most recent is the opening of a new production company which he plans to "fully focus" on when he retires.
Hamilton said he sits down at the end of every year to think about his future and said it ranges from a three to five year plan. He also said he does not feel like he should stop and that he is "currently still earning my keep."
"In terms of my plans for the future, each year, at the end of the year, you sit there and you're looking over whatever view you have, and you're sitting trying to figure out.
"I don't know how it is for you guys, but I'm trying to, like, analyse my year and analyse my next three to five year plan. It's difficult to do 10.
"But where do I see myself? What are the things I want to do? What are my goals? And things are being added. And I'm adding in lots of business things. I have a lot of business going on.
"I have a lot of successful, really positive things that have lots of opportunity for success outside.
"But I want to keep racing. I love what I do. I've been doing it for 30 years, and I don't feel that I should have to stop.
"I think I'm currently still earning my keep, I would say. I want to do better, still. But I am planning to be here longer."
Read more: Lewis Hamilton has no desire to see Max Verstappen stripped of F1 title