Lewis Hamilton has hailed Toto Wolff as the "best leader" in Formula 1 following Mercedes' continued title success.
Just like every year since 2014, both pieces of silverware up-for-grabs in Formula 1 are heading back to Mercedes HQ.
Their 1-2 finish at Imola ensured a record-breaking seven consecutive Constructors' title and Lewis Hamilton's victory plus Max Verstappen's DNF meant the Dutchman no longer has a mathematical chance of winning the Drivers' Championship.
That leaves just Hamilton and Valtteri Bottas in the mix and it looked as if Wolff was going to mark Mercedes' latest title milestone by joining his two drivers for the podium celebrations.
But number two mechanic Leo Stevens joined Hamilton and Bottas instead, and Hamilton feels that is indicative of Wolff's character in that he doesn't want to take personal credit for Mercedes' achievements and wants other team members to enjoy the spotlight instead.
It is those leadership qualities that make Wolff the best in the business, according to the six-time World Champion.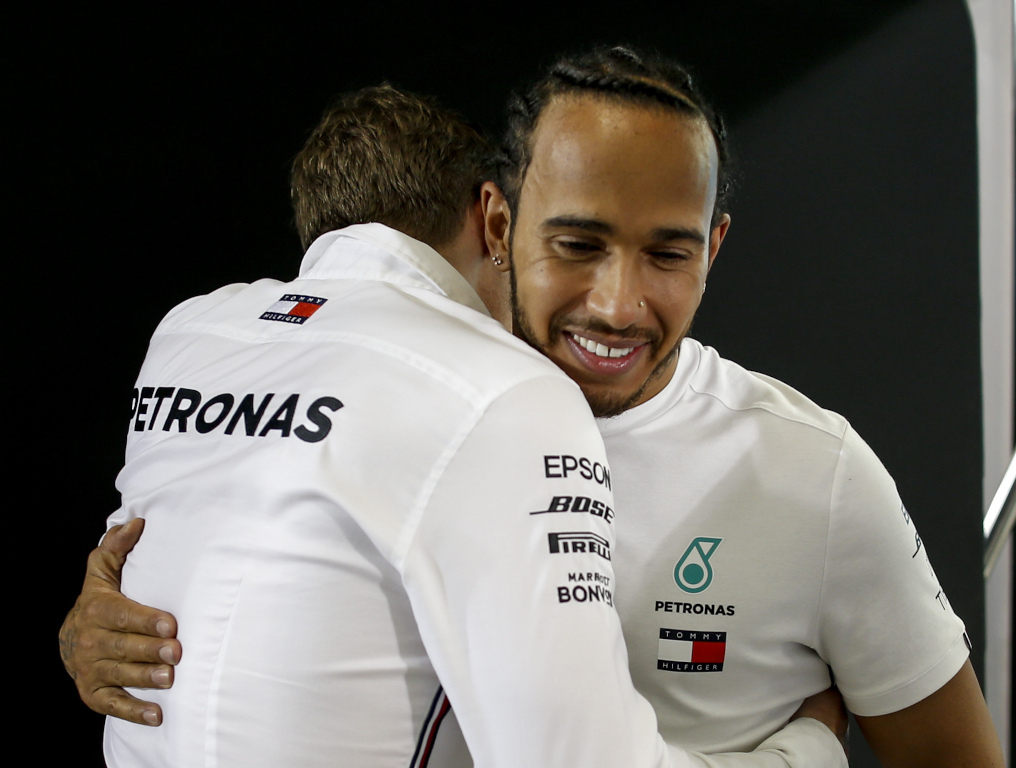 Get your hands on the official Mercedes 2020 collection via the Formula 1 store
"I thought that he was [joining us on the podium] so I was a bit surprised. I thought that's why he was at the front," Hamilton told the press at Imola.
"We very rarely see him at the front there and he came and did an interview, so I thought that he was coming up – but I think whilst it would have been nice for him to be up there with us, I think that's a real showing of a leader.
"He's not trying to be at the front of every photo. He's not trying to claim anything. He puts the team first. I think that's without doubt he is the best leader here.
"It doesn't matter what anyone says, no-one has done as good a job as he has.
"I think it's his mentality, the balance of drive, compassion, understanding and ego.
"All of them come together to create the best boss you could have.
"Every single person in the team, no-one's below him, and he really cares about how everyone is doing: 'how're things away from the track?', 'how's things at home with your family – is there anything we can do so you can be better at the office?'
"He's a great guy and I feel privileged to have him as our leader. We wouldn't have been able to do this without his guidance."
Follow us on Twitter @Planet_F1, like our Facebook page and join us on Instagram!