Lewis Hamilton says Toto Wolff's future will not determine his as the Mercedes team boss admits he is "in a moment of reflection".
Wolff is out of contract with Mercedes at the end of this season, as too is Hamilton.
But while Hamilton is expected to re-sign with the Brackley squad, Wolff is rumoured to be weighing up a move to Aston Martin where he would team up with good friend Lawrence Stroll.
The 48-year-old says he has yet to make a decision with his family situation also weighing heavy on his shoulders.
"I have not taken the decision yet," he said. "These are discussions that are ongoing, they are positive and I enjoy them and I don't want to give it a spin that I am leaving.
"It's not the case. I am just in a moment of reflection.
"Reflection where F1 is heading to, what is happening with COVID and also personal reasons.
"Susie (Wolff's wife) is in a good place running a Formula E team, that means she is away a lot. I've been on God knows how many races and that's something we are thinking about.
"It's down to the discussion between Ola (Kallenius, Daimler chairman) and myself. We want to do the best for the team, to continue to see the team prosper.
"I really enjoy the role, my plan is to continue but I never want to be in the situation that you are becoming from very good to good."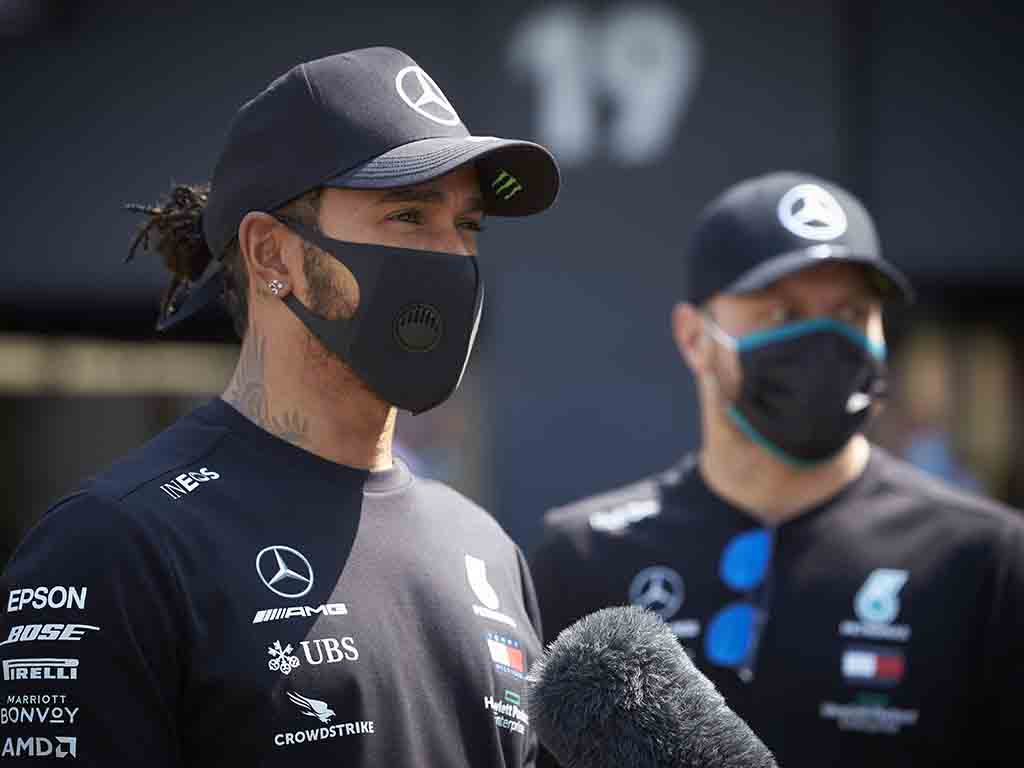 The big question many want to know is will Wolff's decision impact Hamilton's.
The six-time World Champion, who has won five of his titles under Wolff's guidance, has yet to put pen to paper on a new Mercedes deal.
92nd pole! 🙌🏾 Teamwork makes the dream work. I never even dreamed of being where I am today, it's beyond me. Thank you to my team, job is not done yet, still got a mountain to climb tomorrow. pic.twitter.com/K2Lc939KcU

— Lewis Hamilton (@LewisHamilton) August 15, 2020
Some rumours suggest that's because he wants to know what Wolff is doing before he commits to the team.
Hamilton has denied this.
"What you've got to remember is that it's a team of so many people," he said. "There's almost 2,000 people in the team, or something like that.
"It's not just down to one person, one individual. So yes, that's not determining whether or not I stay.
"I think what we've built… I've been a part of growing with this team and growing with that growth.
"The strength is there through and through, so, as I said, it's not just one individual.
"I think everyone has to do what's best for them. What's best for their career and happiness at the end of the day. I think it's smart for him.
"I think everyone needs to sit, take a moment and evaluate what they want to do moving forwards. Whether it suits them and their families and their future dreams.
"We've done so much already together in this period of time.
"I hope he stays because it's fun working with him, and it's fun negotiating with him and fun having the up and downs."
Both Hamilton and Wolff joined Mercedes in 2013.
The Brit added: "I'm truly grateful to Toto and I'll be fully supportive in whatever he decides to do."
Follow all the action from the Spanish Grand Prix with the PlanetF1 live centre