Lewis Hamilton is bracing himself for more tyre issues to manage for the third race in a row at the Spanish Grand Prix.
The six-time World Champion won on three wheels at the British Grand Prix after suffering a last-lap puncture at Silverstone and the tyre problems remained for the second race at the iconic circuit where high degradation and blistering ensured a P2 finish behind Max Verstappen.
With the hot temperatures set to remain for round six and a return to the same tyre compounds seen at the British Grand Prix, Hamilton thinks another challenge awaits him at the Circuit de Catalunya.
Hamilton said: "I expect that track, we will probably have similar problems to what we had at Silverstone, maybe [in the first race], maybe, especially if it's hot conditions, probably. It maybe won't be as bad but it is still going to be a challenge.
"The tyre selection is going to be the same as the first race so it is still going to be a serious challenge for us."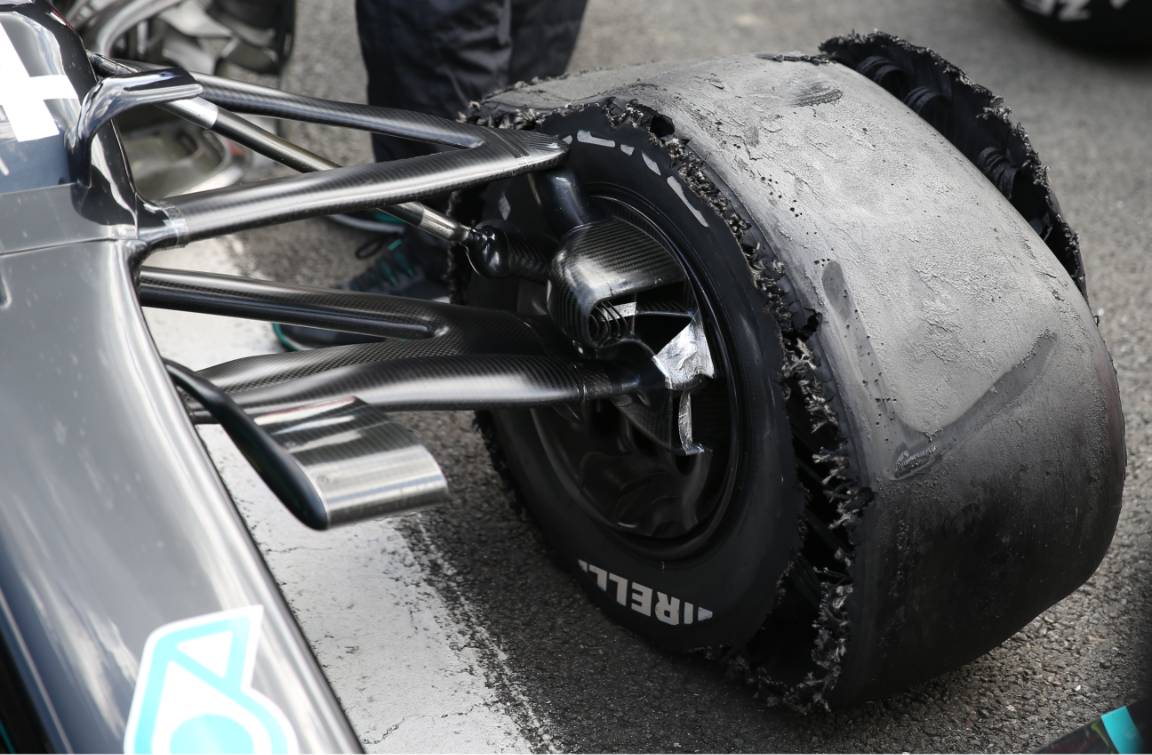 Valtteri Bottas has the same viewpoint, mentioning that Red Bull does seem to come alive in hotter conditions.
"I agree, so I think it's going to be a challenge," Bottas added. "I haven't seen the forecast but I guess it's going to be warm. It seems like Red Bull, they are pretty strong when it's hot."
Max Verstappen, meanwhile, is not expecting "any miracles" in Spain now that Pirelli are returning to a harder compound.
He said: "We had a good day [at Silverstone] but we can also be realistic; we are still lacking pace in qualifying, quite a bit, so we need to solve that first as well and of course we go back to harder tyres in Barcelona.
"Of course we saw last week that on those harder tyres we are still quite a bit off so I don't expect any miracles there. I know it's a hard track on tyres but with these hard tyres you can push quite a bit, harder than what we have done.
Verstappen is 30 points behind World Championship leader Hamilton heading into Spain. Bottas is a further four points behind in P3.
Follow us on Twitter @Planet_F1, like our Facebook page and join us on Instagram!