Hamilton uncomfortable about racing in Saudi Arabia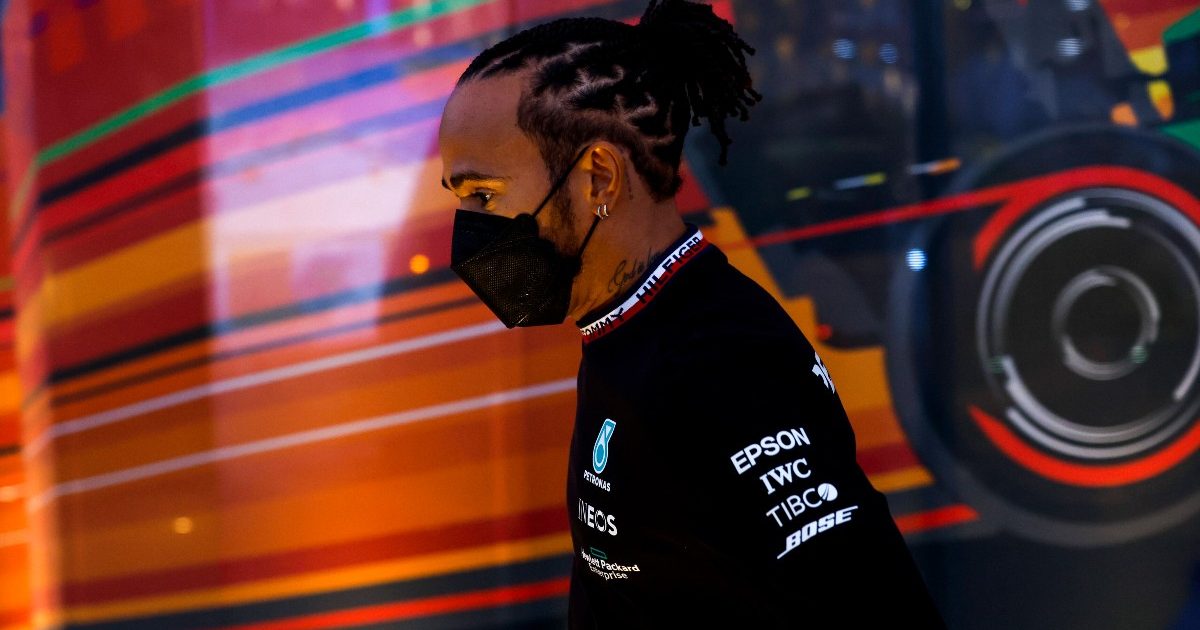 It was a decision out of his hands, but Lewis Hamilton is not comfortable with Formula 1 going racing in Saudi Arabia.
Formula 1 took some criticism after signing multi-year deals to add both Qatar and Saudi Arabia to the calendar, considering the history of human rights abuses in both nations as well as laws and beliefs that clash with F1's 'We Race As One' campaign.
So, as was the case with Qatar, Hamilton now also arrives in Saudi Arabia with the same uneasiness, and has called on F1 to inspire change to make the visit purposeful.
Speaking to reporters ahead of the inaugural Saudi Arabian Grand Prix, he said: "As I said at the last race [in Qatar], I felt the sport, and we, are duty-bound to try to help raise awareness for certain issues we've seen, particularly human rights in these countries we are going to.
"With the utmost respect to everyone that's here, so far I've had a warm welcome from everyone on the ground.
"[But] I can't pretend to ever be the most knowledgeable or have the deepest understanding of someone who has grown up in the community here that is heavily affected by certain rules and the regime.
"Do I feel comfortable here? I wouldn't say I do. But it's not my choice to be here, the sport has taken the choice to be here. Whether it's right or wrong, whilst we are here again, I feel it's important we do try to raise awareness.
"If anyone wants to take the time to read what the law is for the LGBTQ+ community, it's pretty terrifying, there are changes that need to be made.
"Those changes, for example, women's rights of being able to drive in 2018, is how they are policed. Are they really in effect? Why are some women still in prison for driving many, many years ago?
"There's a lot of change that needs to happen and I think our sport needs to do more."
Who will leave Jeddah in top spot? 🤔#HistoryAwaits Lewis Hamilton or Max Verstappen…#SaudiArabianGP 🇸🇦 #F1 pic.twitter.com/9I79aTnAcO

— Formula 1 (@F1) December 2, 2021
Hamilton does though, of course, also have very important business on track to attend to, as he looks to keep his World Championship challenge against Max Verstappen intact.
Verstappen holds an eight-point lead over Hamilton going into the penultimate race of 2021 but the momentum is with the Briton, who emerged victorious at both of the previous two rounds in Brazil and Qatar in impressive fashion.
Brazil in particular saw Hamilton face adversity as he recovered from his exclusion from the qualifying results, and a further five-place grid penalty after sprint qualifying, to still come back and take the win, passing Verstappen on track to confirm it.
And Hamilton says this ability to shine in back-against-the-wall situations takes him all the way back to his younger years.
"I think it always just taps me back to when I was a kid, starting at the back and fighting through," he said to Formula1.com.
"Maybe I didn't have the same equipment as the kids I was racing, but I believed I could get there. With sheer will and determination, you can always surprise yourself.
"And I love that, even at this point in my career, I'm still having those experiences and I'm still able to tap into that part of my life when I was young.
"That racing spirit, that's never left me – which I'm really grateful for."
Horner calls out Hamilton over subtle digs
Christian Horner has called out Lewis Hamilton for his subtle digs.