Unwell Hamilton stayed until midnight to find pole pace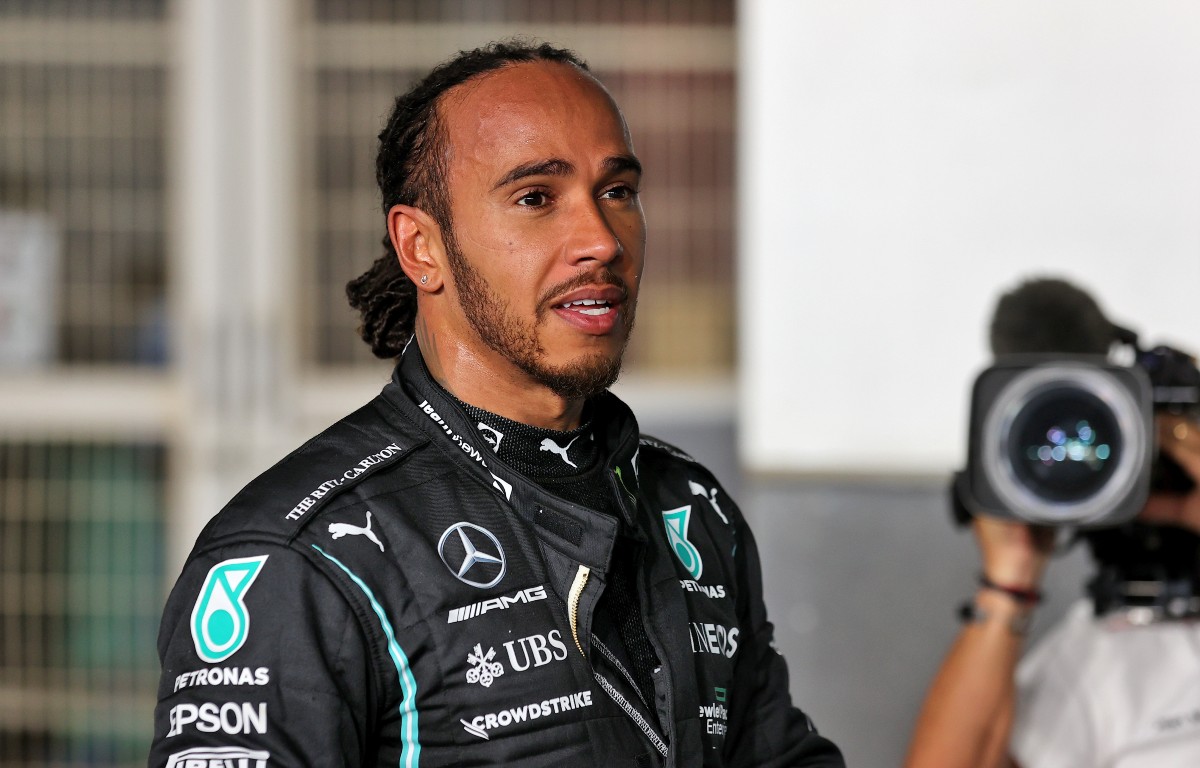 Lewis Hamilton battled through stomach pains to burn the midnight oil in pursuit of pole-worthy pace in Qatar, and it worked.
Hamilton had not topped any of the practice sessions as Formula 1 made its debut at Qatar's Losail International Circuit, but he was fastest in the session that mattered by a big margin.
Setting a 1:20.827 in Q3 to take pole, Hamilton established an advantage of 0.455s over title rival Max Verstappen who will start P2, bar any steward interference after they summoned the Dutchman for a possible Q3 yellow flag infringement.
So, the hard work of Hamilton and his engineers was rewarded.
Troubled by stomach issues, Hamilton did not leave the track until midnight after Friday practice in the search of lap time, and that combined with an improvement in his health, came together to secure a first pole position since the Hungarian Grand Prix in August.
We still believe. 🖤❤️pic.twitter.com/lL3IhLvVVe

— Mercedes-AMG PETRONAS F1 Team (@MercedesAMGF1) November 20, 2021
"Yesterday was a really difficult day for me, Thursday and Friday I wasn't feeling too well," Hamilton told Sky F1 after qualifying.
"I had a bit of a stomach ache from Wednesday, so I really struggled throughout practice and I was just off yesterday, so really had to dig deep.
"I was here until midnight last night working with the engineers and found a lot of areas which I could improve.
"Made some changes for FP3 and it seemed to work, and then of course you have got to try carry that through into qualifying, but so grateful for the timings that they put us out on-track, we didn't have any traffic.
"And then that last lap was just beautiful, it was a really sweet lap.
"This track is amazing to drive, it's incredibly fast, all medium and high-speed corners, it felt good."
With precious few slow sections to this track, it should in theory leave pole-sitter Hamilton vulnerable to potentially Verstappen and team-mate Valtteri Bottas behind on the opening lap – although, like Verstappen, Bottas is also up before the stewards for an alleged yellow-flag infringement.
But Hamilton said he will be "giving it everything" on the run down to Turn 1, and after that, it remains to be seen if the fears that drivers will struggle to follow and overtake will come true.
"Being that it's such a fast circuit, I think from the little bit of experience we've had through practice, it's not the easiest of circuits to follow," said Hamilton.
"But it's also not massively degrading on the tyres and the top three of us at least are all on the medium tyre, and the hard tyre is the C1 so it looks like it could go quite a long way, but it could be a one or two [stop], we'll find out tomorrow.
"Fairly decent long run down to Turn 1, it's a tailwind, but it's nice and wide into Turn 1 so we will be giving [it] everything."