Hamilton unhappy with changes as Mercedes 'lose ground'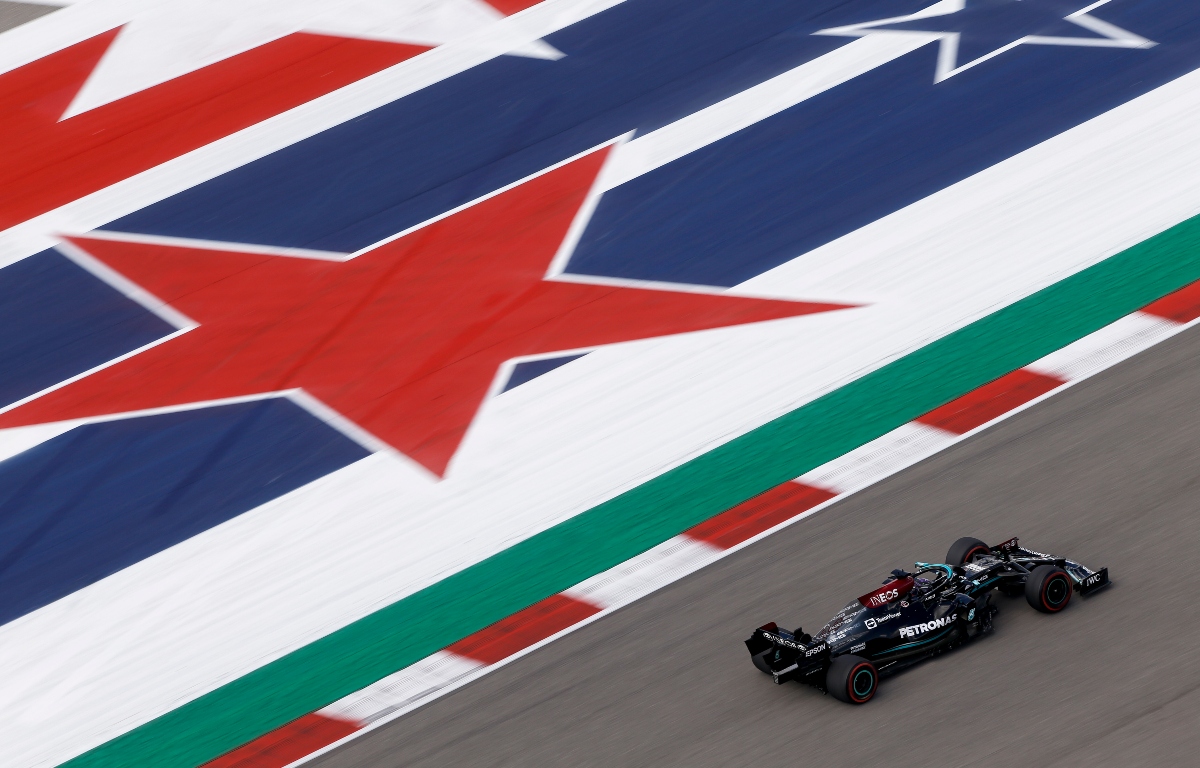 Lewis Hamilton was unhappy with how FP2 in Austin went, with the Mercedes man struggling after making set-up changes.
The seven-time World Champion and his team headed to The Circuit of The Americas as favourites and that remained the case after FP1, in which he finished P2 behind his team-mate Valtteri Bottas.
Things did not go as well in the afternoon session though with the pair only able to take P3 and P4, Hamilton ahead of Bottas this time, behind Sergio Perez and Lando Norris.
Hamilton did at least set the fastest time of anyone, although it was deleted due to the fact he had exceeded track limits.
Even so, he was not happy with how the second practice session had gone and said set-up changes had caused problems for him.
"Generally, it's been a good day but still work to do," Hamilton said after the session.
"FP1 was a really good session, [we] made some changes and I wasn't happy in FP2. Still not such bad pace but I think we lost some ground, or they [Red Bull] gained ground.
"So we have some work to do tonight, as always."
Solid day of running in the books at @COTA 👊 Tomorrow is going to be FUN! 👏 pic.twitter.com/sPOaUyHXao

— Mercedes-AMG PETRONAS F1 Team (@MercedesAMGF1) October 22, 2021
He also said finding the right set-up for the weekend had been made more difficult by high tyre degradation levels, which he feels are caused by the surface of the track rather than high temperatures.
"I don't think it's the heat necessarily," he stated.
"I think it's literally just [that] the track surface is rougher than before and it's a struggle to keep the temperature out of the tyres.
"It's impossible pretty much, so there's more degradation than we've experienced before."
"It's difficult because you're obviously trying to get a qualy set-up and also a set-up that will work in the long run, and it's not easy," he later added.
"It's not an easy car to set up in general, but I think there were plenty of findings we should be able to navigate."
Mercedes' trackside engineering director Andrew Shovlin agreed with Hamilton that FP2 was not as good as FP1 for the team and put that down to the tyres overheating too much.
He was not certain set-up changes were the reason for that though and felt high temperatures could have played a part.
"The first session was very good in terms of single lap pace. Both cars were getting good grip out of the soft tyres and the balance was in a good place," said Shovlin.
"The track is pretty bumpy, which causes issues in a couple of corners, but it's not so different to previous years and certainly not as bad as we feared.
"The second session didn't look as strong. It was easy to overheat the tyres and that was making it harder to be consistent.
"Lewis had a lap deleted that would have us looking more competitive, but regardless it seemed like we'd lost a bit of pace.
"That could be down to a number of things – perhaps we'd not adapted to the hotter conditions well, others may have improved or it could be that some of our changes haven't worked as expected."