Lewis Hamilton calls for clear W Series pathway after paddock visit
Lewis Hamilton recently paid a visit to the W Series paddock as he calls for a better system for graduating from the category.
The all-female W Series, which features on the Formula 1 race weekend support schedule, is now into its third campaign, Williams-backed Jamie Chadwick being the runaway championship leader having won five races in succession to start the season.
But while the Formula Regional-level series offers super-licence points, there are no stipulations attached to the W Series to help reward drivers who experience success with a move up the junior ladder.
Chadwick won both the 2019 and 2021 titles ahead of returning for 2022, her current championship lead putting her 75 points ahead of the pack.
Hamilton, who visited the W Series stars in Hungary, wants to get a pathway put in place, perhaps which would see the W Series winner progress to Formula 2, the final junior category on the route to Formula 1.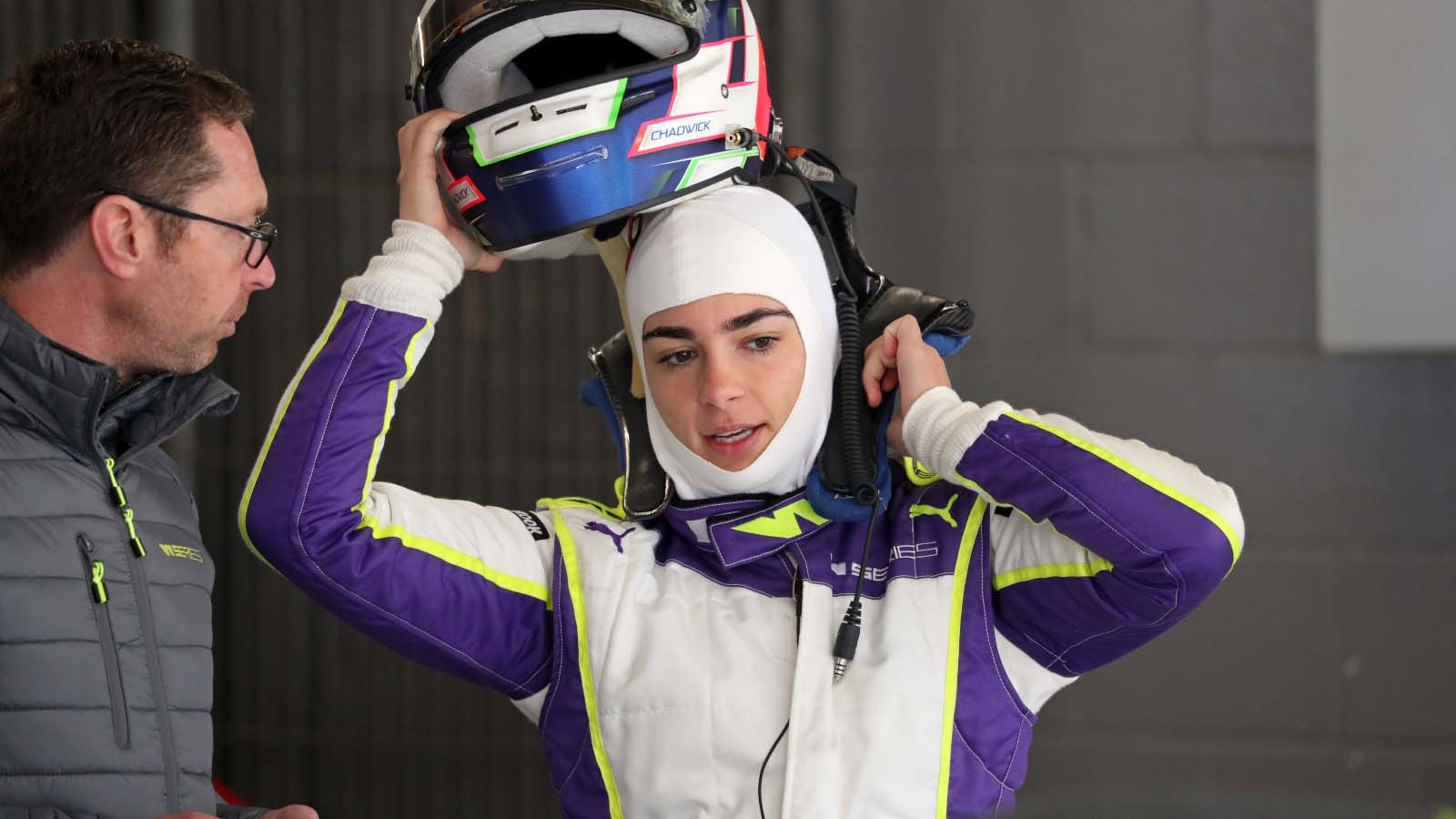 "I've been following the W Series all year and for the last few years. I've wanted to go down there because I wanted to meet the young, inspirational women there," said Hamilton as he explained the purpose of his visit, quoted by GPFans.
"I've been watching the races between sessions and I wanted to go down there and for them.
"I feel it's great we have W Series, but we as a sport need to do way more for young girls getting into the sport.
"For these women, there's no progression from the W Series. It's been three years and we need to really work on trying to create…when you win that, do you progress into GP2 (F2) get a seat in [F2] or whatever it may be?
"We can definitely do a lot more to support those girls."
Asked if he has put his views forward on the matter, Hamilton replied: "I will."
It must be remembered the W Series, and push for increased female participation, is at a very early stage
The W Series is absolutely a fantastic addition to the junior racing ladder, offering a dedicated category for female competitors to build up racing experience beyond karting, all under the watchful eyes of the Formula 1 paddock, while they can also put their skills on full display to Formula 2 and Formula 3 teams looking for future stars.
However, this is only the third season of W Series and it will take many more years to create a flow of female talent coming through the junior ranks who have been inspired by this unprecedented level of opportunity.
Hamilton's Mercedes team, for example, have one of the brightest female karting stars in their junior ranks, that being Luna Fluxa. But she was born in 2010, showing just how long term of a project this is.
Undoubtedly there is plenty of talent in the current W Series field, although the dominant Chadwick elsewhere on the junior ladder has raced no higher than the Formula 3 class.
So, forcing drivers up the ladder before they are ready could easily have a very negative impact on their careers.