Hamilton's W13 'not far off' replicating his worst ever car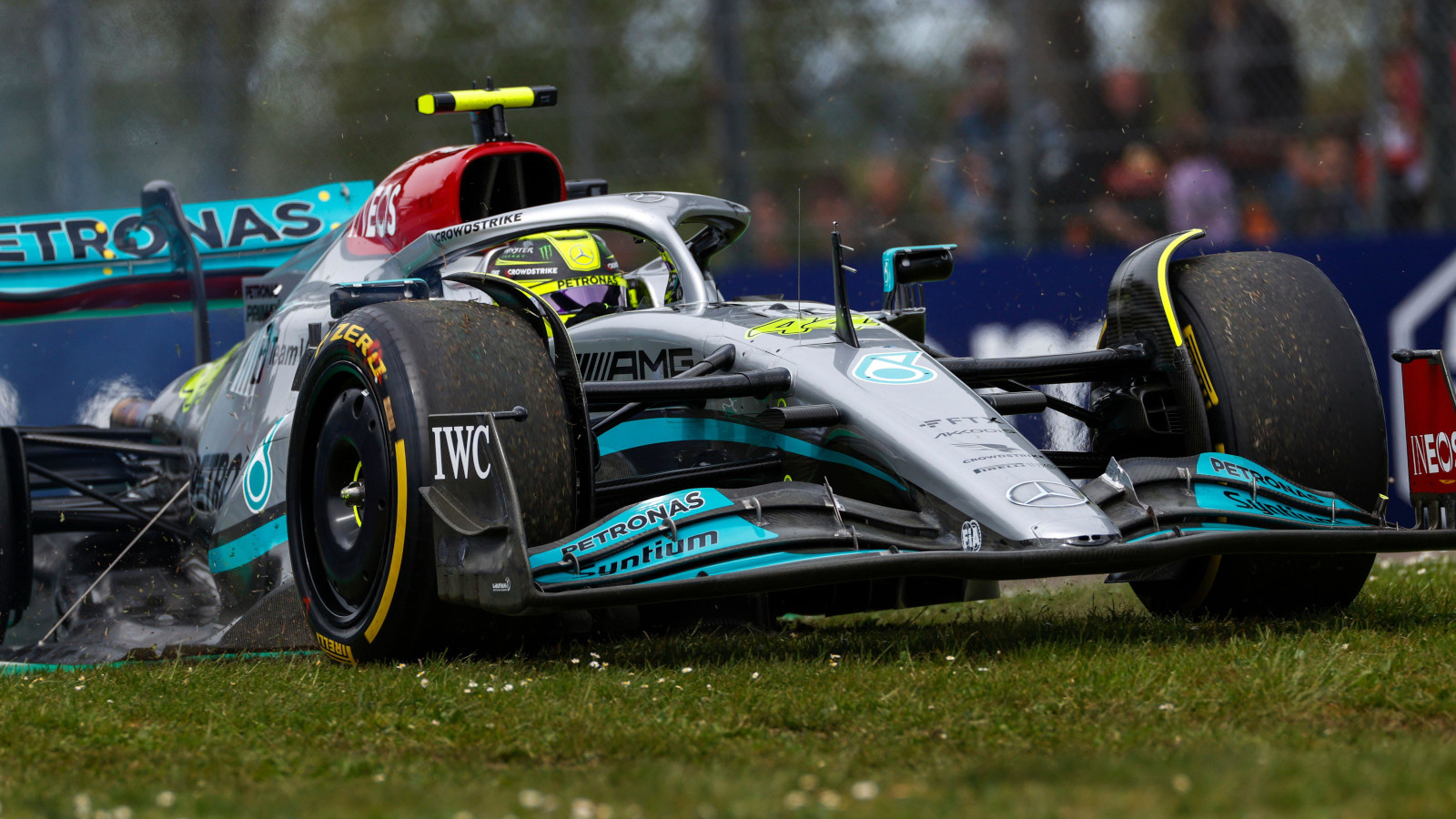 Good news for Mercedes, Lewis Hamilton says his W13 is not the worst car he has ever driven although it is "not far off" from his 2009 McLaren.
Hamilton had arguably his worst season ever as a Formula 1 driver in 2009 with his McLaren MP4-24 woefully off the pace in the first half of the championship.
In the final year in which only the top-eight scored points, Hamilton suffered a five-race streak without a single point.
He broke that streak at the Hungarian Grand Prix, claiming the victory as McLaren began to turn their season around.
This year he is again facing a difficult time in an under-performing car, the seven-time World Champion finishing a dismal P13 at Sunday's Emilia Romagna Grand Prix.
But while he concedes his W13 is not up to scratch, he says that 2009 McLaren is still by far the "worst" he has ever driven.
"There are people that watch and say that I've never had a bad car," he said at Imola.
"And I can assure you I have. The 2009 car was very, very far off, and was the worst car that I've had.
"This car currently is not far off that experience, but I think has a lot of potential.
"As did that car, we fixed it eventually and got back in the fight, or in the game. And I have the utmost faith that my team can do that."
The 37-year-old recalled that McLaren's problem back then was downforce and the team missing the mark on that with the new 2009 regulations.
That was the season that Brawn GP stole a march on their rivals with their double diffuser.
"The scenario in 2009 was I was in my third year in this sport, it was a brand new era of car," he said as per Motorsport.com.
"And I remember coming back in February, or January, to the team, and I remember the head aerodynamicists and team guys at the top were like, 'Oh, we've already hit our target.'
"The new rules said that we would have 50% less downforce in 2009, so they designed the car to have 50%, less downforce! And I remember in February, we were like, 'Oh, we've already hit our target.' And I was like, 'That doesn't sound right…'
"But I didn't have the experience at the time. And then obviously we got to the first test and we realised that others had almost as much downforce as the previous year.
"And they were like, 'Oh shoot, we've got to work to regain that.' And the ultimate unlocker of that was a double diffuser. And we got there."
And while one could argue that this season it is Mercedes who have missed the mark, Hamilton insists that is not the case, they just need to resolve their porpoising problems.
He said: "This one's different because the team have not been like, 'Oh, we've already hit our goal'. We didn't know where everyone would be. They've been super innovative with design. And our wind tunnel was telling we had really good downforce.
"And unfortunately, we got on track and we didn't see that… There was no bouncing, for example, in a wind tunnel. And we came across this phenomenon.
"This experience is a lot harder to fix than then we could have ever imagined. But as I've said, it doesn't kill us will only make us stronger. And we will find a solution one way or another."
Russell shines, Hamilton struggles at Imola
George Russell was able to get a good result on Sunday, while Lewis Hamilton continued to struggle with the Mercedes car.