Hamilton wants F1 to pay it back with 'free' Spa race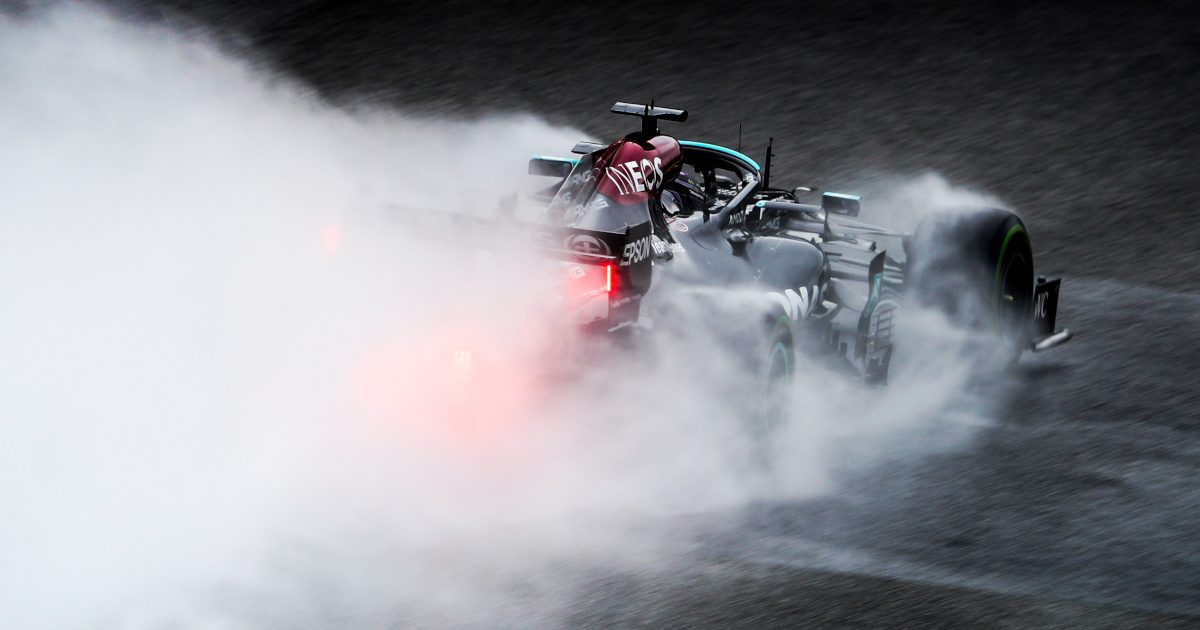 Declaring that the fans were "robbed of a race" at Spa, Lewis Hamilton says Formula 1 should give them a "free" event to make up for it.
Sunday's Belgian Grand Prix turned into a farce as the drivers battled the elements more than they did one another.
As the rain bucketed down, F1 race director Michael Masi delayed the formation lap by 25 minutes only to then suspend the start as the conditions were not safe.
Come 5pm, as the countdown clock on the start reached two hours of its allotted three hours, the clock was even suspended with Masi citing Force Majeure under the International Sporting Code.
And all the while the fans waited in the pouring rain.
Eventually Masi sent the drivers out for two laps behind the Safety Car, two laps that allowed a half-point race to be declared.
Hamilton, third on the day, called it a joke, joining Sebastian Vettel in saying that "money talks".
Now the Mercedes driver wants Formula 1 to pay it back and give the fans a "free race".
To our fans at the circuit and at home, thank you for your commitment and patience.

Despite every effort, it just wasn't possible to complete a full race today. Safety will always come first.

For only the sixth time in our history, half points will be awarded.#BelgianGP 🇧🇪 pic.twitter.com/dtW2InXrql

— Formula 1 (@F1) August 29, 2021
Check all the latest 2021 teamwear via the official Formula 1 store
"It's a real shame," he said. "We obviously can't control the weather. I'm sure all of us love racing in the rain, especially here in Spa. It's one of the greatest circuits in the world.
"I think today, I think just really disappointed for the fans. They stood out there for absolute hours in the rain, no covering in the grandstands – I think maybe on the pit grandstand there is – but cold and wet and particularly the kids.
" More importantly, they had to spend so much money with travelling, accommodation and then they didn't get a race. Unfortunate, and I'm a little bit confused as to why they restarted the race because between the two hours when they stopped us the first time to the last time, there was no change in weather.
"But… yes… I mean I know why, but I do feel the fans were robbed of a race today and I think they probably should get their money back."
And if the fans can't get their money back, Hamilton reckons a "free race" should be on the cards.
"I'd absolutely come back," he added. "I love it here so if there is a way we could find a window where it wasn't raining and we give the fans a free race, that would be great."