Lewis Hamilton wants P2 for the 'narrative' it would send Mercedes' rivals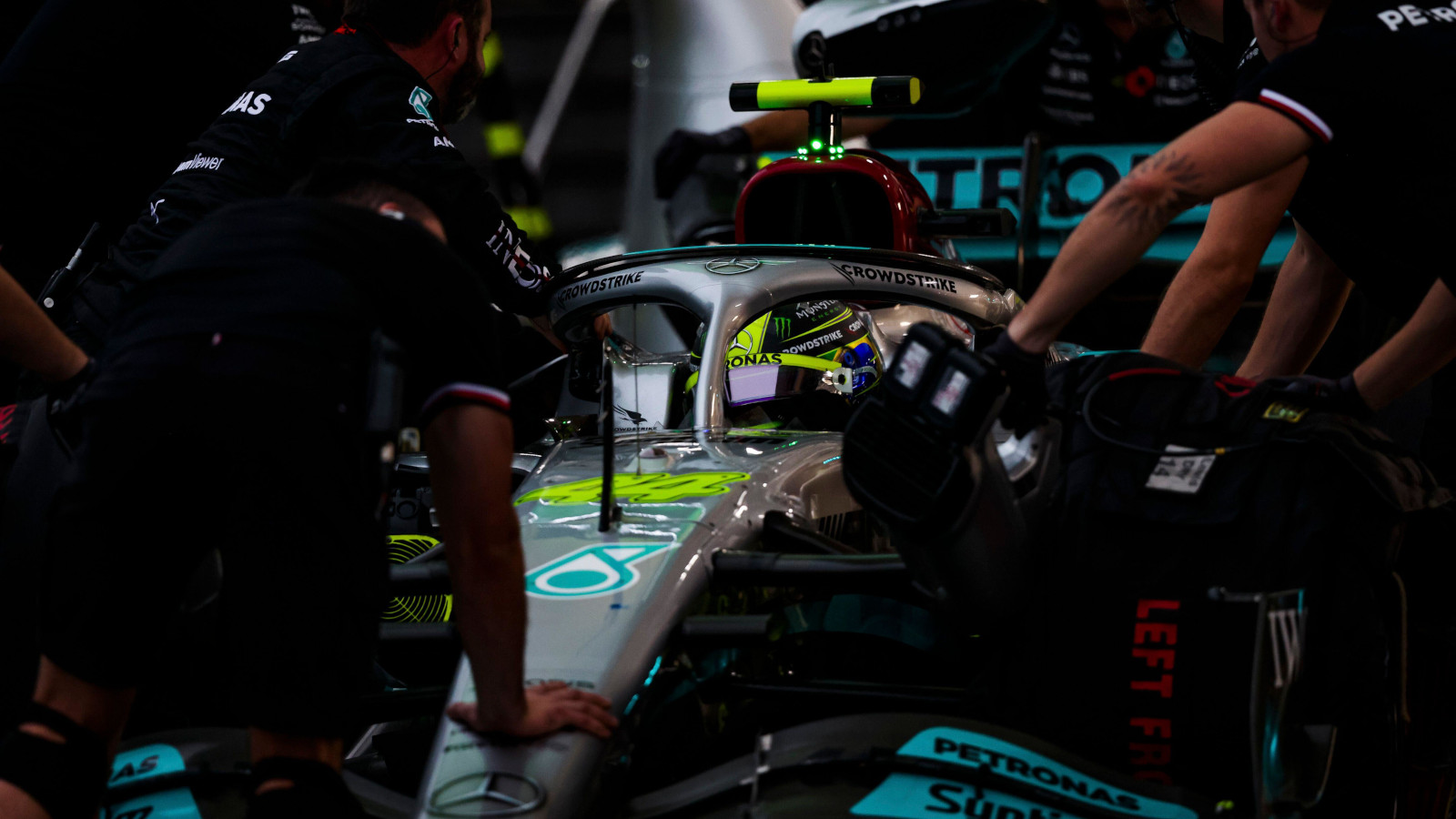 Pipping Ferrari to P2 in the championship in the final races of this season would mean more to Lewis Hamilton than the extra R&D time Mercedes would be permitted finishing third.
After Ferrari called time on their 2022 upgrades, tweaking their floor at the Japanese Grand Prix, they had a 67-point advantage over Mercedes in the Constructors' standings.
Two races later, after Mercedes updated the W13 in Austin and then introduced a new front wing in Mexico, the gap is down to 40 points.
It has everyone at Mercedes dreaming of snatching P2 away from Ferrari in the final two races of the championship.
"I know how important it is for the team and everyone back at the factory in terms of bonuses," said Hamilton, quoted by Motorsport.com.
"Especially at a time when energy prices have gone through the roof, living costs in the UK have sky-rocketed.
"So I know, because I'm told, and I can see how important and impactful that is for them, and also just how hard we've dug deep to catch up.
"I know it would be an amazing feeling if we could.
"If you then look at being realistic, Ferrari have had an amazing car for most of the year. I don't know what happened the last weekend, but most likely they will be back at the front this weekend, but who knows? So it's no easy feat to beat them.
"But if we did, I think it would be a pretty amazing comeback – and that narrative also it's sending them into the winter, knowing we mean business."
But taking P2 would mean less R&D time for Mercedes next season.
Formula 1's sliding scale for wind tunnel and CFD time means the second-placed team in the championship are allowed 240 runs in their wind tunnel while third gets 256.
It is time Mercedes need, the Brackley squad having had less than all of the other teams in 2021 and again this season having won the previous years' Constructors' titles.
Hamilton said: "In terms of R&D, I don't know the full implications. If you finish further back, third as opposed to second, you have more time in the wind tunnel.
"The engineers can tell you if that's what they want or not. I think at the moment, because we are in the heat of it, we want to beat them, so that's our goal."
Hamilton will line up P8 on the sprint grid at the Sao Paulo Grand Prix, the Briton behind one Ferrari and ahead of the other.
The seven-time former World Champion was caught out as others queued in the pit lane, Hamilton among the last to line up.
That meant he not only lost heat in his tyres but was still on track when the rain began to fall, and a sighter following the stoppage for his team-mate George Russell's 'off' then amounted to nothing.
"I just went out to see what the conditions were like but obviously it was properly wet," he said. "It's motor racing.
"It was just difficult to see the conditions, difficult to see the raindrops because it was so dark.
"I was the last car out so I think I got the earliest part of the rain and probably lost too much in the tyres in the pit lane."
Read more: Broken headrest left George Russell fearing 'bad headache' after qualifying spin