'Hamilton wants to destroy Verstappen this season'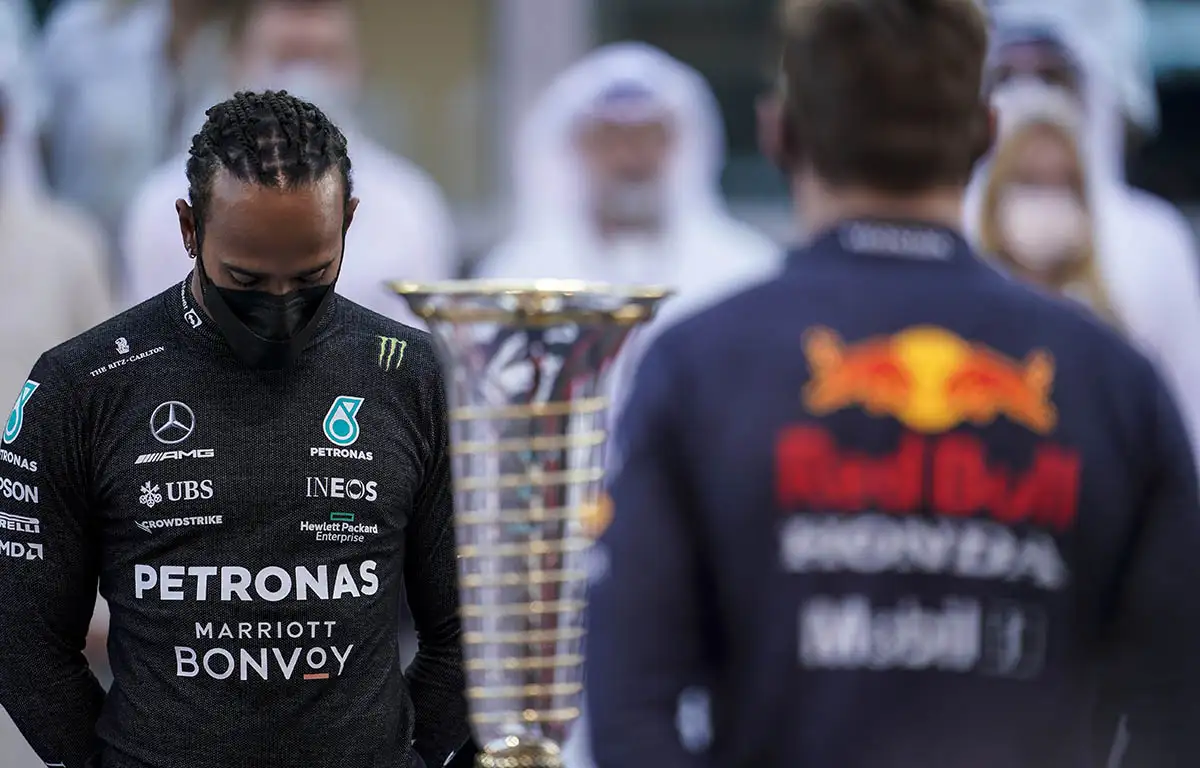 Ex-driver turned Sky Sports F1 pundit Anthony Davidson believes there is nothing Lewis Hamilton wants more than to "destroy" Max Verstappen this season.
Hamilton has returned to the track for the first time since his controversial defeat to Verstappen in the final race of the season and was in a bullish mood.
He hit back at those saying his form towards the end of the season was the best of his career and told his critics to "wait until you see this year."
Anthony Davidson told Sky Sports F1 that a statement like that from Hamilton deserves to get people's attention.
"When Lewis Hamilton comes out with a sentence like that, you have to take notice," he said.
"He sure is fired up to win this thing once and for all and I think he'll be hard to beat. He's certainly coming into this season with a very bullish mentality."
New car, new teammate, new year, new drive. @MercedesAMGF1 pic.twitter.com/A72n5VhcgO

— Lewis Hamilton (@LewisHamilton) February 19, 2022
Even as the new 2022 cars take to the track for testing, discussion about the controversial ending to the last campaign rages on and while Hamilton himself has been largely quiet, Davidson believes he will have felt "robbed."
He continued: "There will be nothing more than Lewis wants from this season than to destroy Max Verstappen.
"Let's not beat around a bush, he feels absolutely robbed as to what happened last year in Abu Dhabi, he wants to come out with a dominant car and he doesn't even want to see Max on track, I'm sure.
"He just wants to show him a clean pair of heels, disappear off into the distance and win his eighth world championship."
Davidson's Sky colleague Karun Chandhok agreed and said Hamilton's response to the Abu Dhabi Grand Prix was only ever going to go one of two ways.
Chandhok remarked: "One of two things was going to happen [after Abu Dhabi], either Lewis was going to get disillusioned with the sport, or you'll pull the tail on the tiger. I suspect we've got the latter."
Another Sky Sports F1 pundit in Damon Hill predicted Hamilton to emerge as the champion this season.
"I think Lewis knows what he's dealing with with Max," he said.
"I think Max has shown he's a hardcore, uncompromising driver and competitor, and Lewis showed last year he's willing to show the hard side to him, too."
'Hamilton wants to destroy Max Verstappen this season'
Lewis Hamilton will be more determined than ever this season to get one over on Max Verstappen.