Hamilton warns 'this will continue' if lessons aren't learnt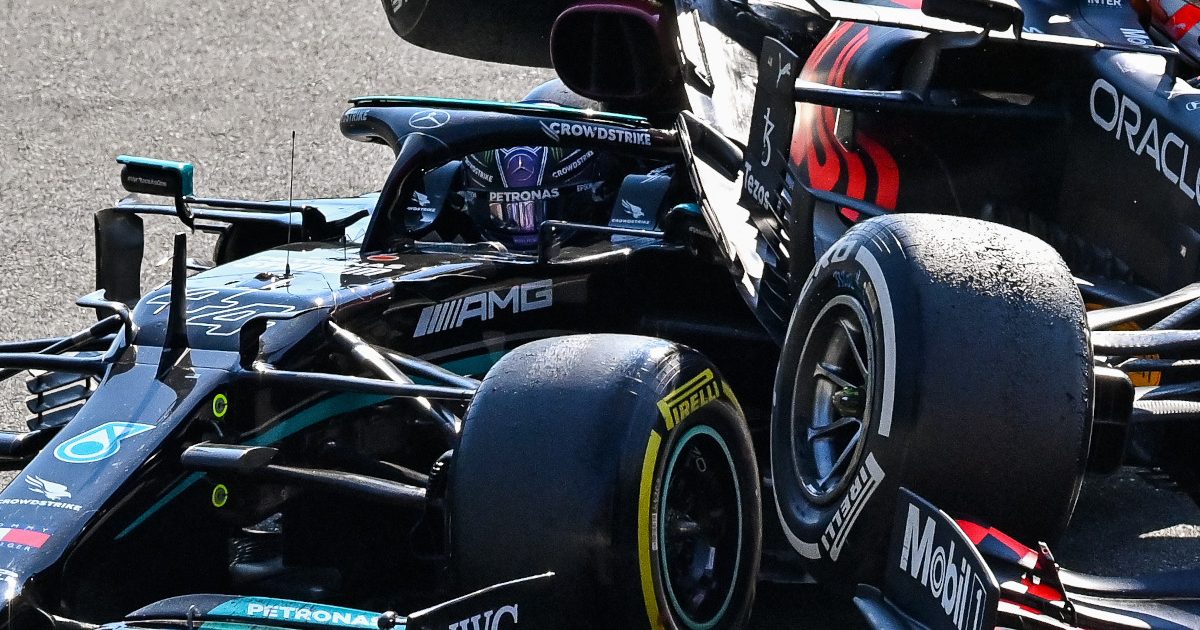 Involved in yet another big crash with Max Verstappen, Lewis Hamilton has warned that it "will continue" if lessons aren't learned.
Hamilton and Verstappen crashed out of the Italian Grand Prix, the title protagonists latest wheel-to-wheel battle ending with both of them in the gravel.
Running over the inside kerbs at the second part of the Rettifilo chicane, Verstappen clipped Hamilton with his rear right going airborne.
Crashing over the Brit's rollbar and Halo, Verstappen came to a rest in the gravel partially on top of Hamilton's Mercedes.
Verstappen was deemed "predominantly" to blame by the stewards, punished for his actions with a three-place grid penalty for the upcoming Russian Grand Prix.
Hamilton, although previously saying he was "proud" of the stewards for taking action against the Dutchman, doesn't seem to think it is enough.
"This will continue," the reigning World Champion said to GPFans.
"We have to learn from our scenarios on track and I don't have a history of these incidents.
"Ultimately, when you get away with things like that then it's easy just to continue to do it."
Sunday's crash was the first time since his 2016 collision with Nico Rosberg, also while fighting for the World title, that Hamilton recorded a DNF because of a collision.
🚨 | NEW: Incredible footage of the crash between Lewis Hamilton and Max Verstappen in today's F1 race

— News For All (@NewsForAllUK) September 12, 2021
Check out all the latest Lewis Hamilton merchandise on the official Formula 1 store
Although suffering a sore neck in the impact, Hamilton was relieved to be able to walk away from the crash after Verstappen's tyre hit his head.
Saved by his rollbar and the Halo, the Brit had previously expressed his "surprise" that Verstappen didn't walk over to check on him after the crash.
"Ultimately I think when we go out, and when we do have incidents," he continued, "the first thing we want is make sure if the guy that we crashed into or we collided with is okay."
The Dutchman has defended himself, saying "Lewis was fine, he was still trying to reverse when I was already out of the car. When you are not fine, you are not doing that."
Pundits are already predicting that Sunday's crash is not the last we'll see from Hamilton and Verstappen this season.
Asked if he felt that his title rival had a 'different code of conduct than himself', Hamilton replied: "I need to have a think because this has been the first… I don't think I have ever been hit on the head by a car before.
"It's quite a shock for me because if you've seen the image, my head really is quite far forward.
"I've been racing a long, long time so I'm so grateful that I'm still here and I feel incredibly blessed. I feel like somebody was watching over me."
Planet F1 verdict
Did Max Verstappen deserve his penalty or racing incident?
Did Max Verstappen deserve a penalty for his crash with Lewis Hamilton?