Hamilton: Why are we giving older generation a platform?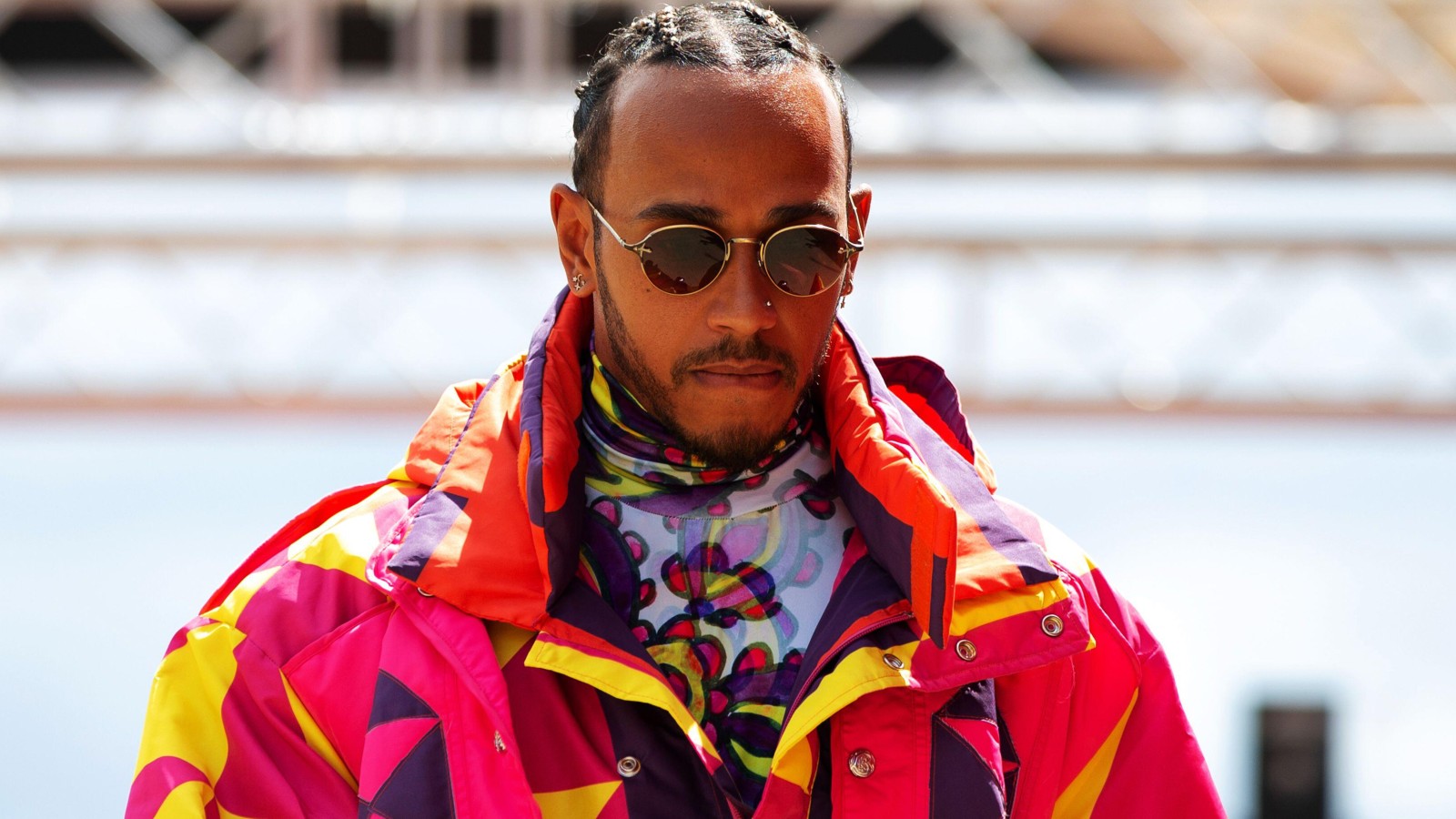 Lewis Hamilton questioned why older drivers who are no longer "relevant" are being given a platform, following the Nelson Piquet controversy.
Hamilton has received widespread support following the emergence of an interview with Piquet, where the three-time World Champion referred to Hamilton with a racial slur, though Piquet has denied that this was the intent.
Piquet has since had this honorary member status with the British Racing Drivers' Club suspended, while multiple reports claim that the Brazilian has been indefinitely banned from the Formula 1 paddock.
Hamilton initially offered a response on social media, but at the British Grand Prix driver press conference he was asked further about the matter.
This would lead him to question why the "older voices" are still being given the chance to talk about Formula 1 when attitudes have changed.
"Firstly, I'm incredibly grateful to to all those that have been supportive within the sport, particularly the drivers," he told media personnel at Silverstone.
"It's been two years since many of us took the knee at the frustration in Austria and of course, we're still faced with the challenges.
"I've been on the receiving end of of racism and criticism and that negativity and archaic narratives for a long long time, and undertones of discrimination, so there's nothing really particularly new for me.
"I think it's more about the bigger picture. I mean, I don't know why we are continuing to give these older voices a platform, because they are speaking upon our sport and we're looking to go somewhere completely different and that's not representative I think of who we are as a sport now and where we are planning to go.
"If we're looking to grow, in the US and other countries, South Africa and grow our audience we need to look into the future and give the younger people a platform that is more representative of today's time and who we're trying to be, the direction that we're going [in].
"So it's not just about one individual. It's not about just that one use of that term. It is the bigger picture."
The FIA and Formula 1 issued statements condemning Piquet's actions, so Hamilton was asked if this response went far enough in his eyes?
He suggested that such statements are more of a "knee jerk reaction" which most companies have prepared these days.
He stressed that this is not necessarily true for the FIA and F1, but regardless, feels it is time for action, not words.
"It's now a knee jerk reaction really, from companies all around the world when something like this happens," said the Mercedes driver.
"They probably already have, I'm not saying that we do, but I'm just saying, you have got to imagine that everyone's PR agency or PR people have already a script ready for something like that crisis management. It's not enough. Now it's about actual real action.
"We've got to actually start acting and as I said, it just comes back down to you know, up to F1, to the media, we should not be giving these people a platform.
"These old voices are you know, whether they're subconscious or consciously, do not agree that people like me, for example, should be in a sport like this, do not agree women should be here, discrimination is not something we should be projecting and promoting and giving a platform to create and divide people.
"We need more than ever, we're living in such a difficult time in the world. We need people to be bringing people together. You know, we're all the same, and it is not helpful.
"The comments that we're seeing from these people, I don't think the last couple of weeks, I don't think a day has gone by where there's not been someone from some of the older…that have not really been in our sport or relevant in our sport for decades, trying to say negative things and trying to bring me down, but I'm still here. I'm still standing strong."