Hamilton: 'I actually worried about Vettel'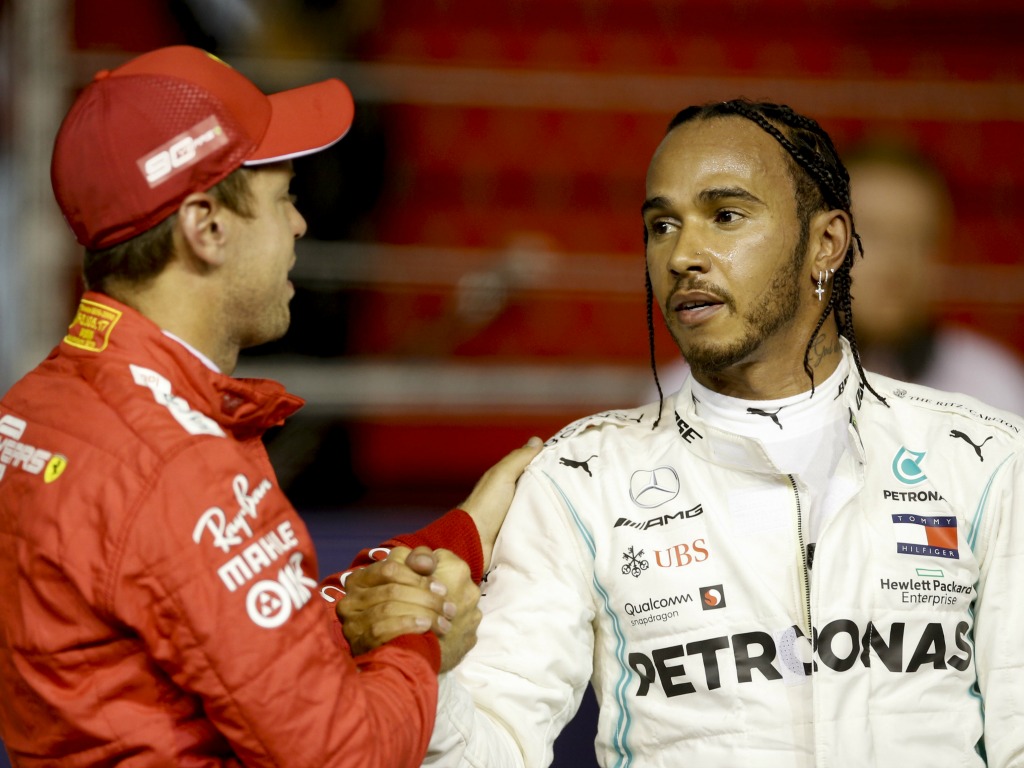 Lewis Hamilton has said he was "worried" about Sebastian Vettel, but was happy to see him prove his critics wrong with victory in Singapore.
Hamilton and Vettel, who have racked up nine World Championship titles between them, both began their Formula 1 careers in 2007 and have had plenty of flashpoints together along the way.
But there is also a huge amount of respect between the duo, and Hamilton was concerned to see his long-time rival struggling with on-track mistakes and having to deal with constant questions about his future.
"I actually worried about him," Hamilton told Channel 4 in Russia.
"I do know him very well. We're part of the same generation and I just know how it is to be on the back foot, having people talk negatively about you, have people write you off and also feel that way within the team that the other guy is getting all the energy.
"I know the psychological turmoil that you go through as a driver and as an athlete. I know Seb has been going through that.
"His team-mate has been going on the up. I've spoken to super, super high up people who say 'Seb is written off, that's him done'.
"But now it does appear they have put all their eggs in one basket [at Ferrari] where Seb used to be the number one driver that they would always choose.
"Now, it appears, for some time that it's now all Charles and their banking the future on him. I think you will see things evolve over the next year or so that will show you that is the case."
If the scales do continue to tip in Leclerc's favour, Hamilton reminded everyone just how important a role Vettel has played in getting Ferrari back to being competitive again.
He added: "But I would say never underestimate the impact of the driver. That car that has been developed over the years has had nothing to do with Charles. It's been all Seb's work with the team.
"So just to see him have that win [in Singapore], even though I didn't win the race, I still felt really good because something good came to someone who is actually a decent person and a super dedicated individual, and is not written off."
Follow us on Twitter @Planet_F1 and like our Facebook page.