Hamilton wrestling a 'spiteful viper' at Albert Park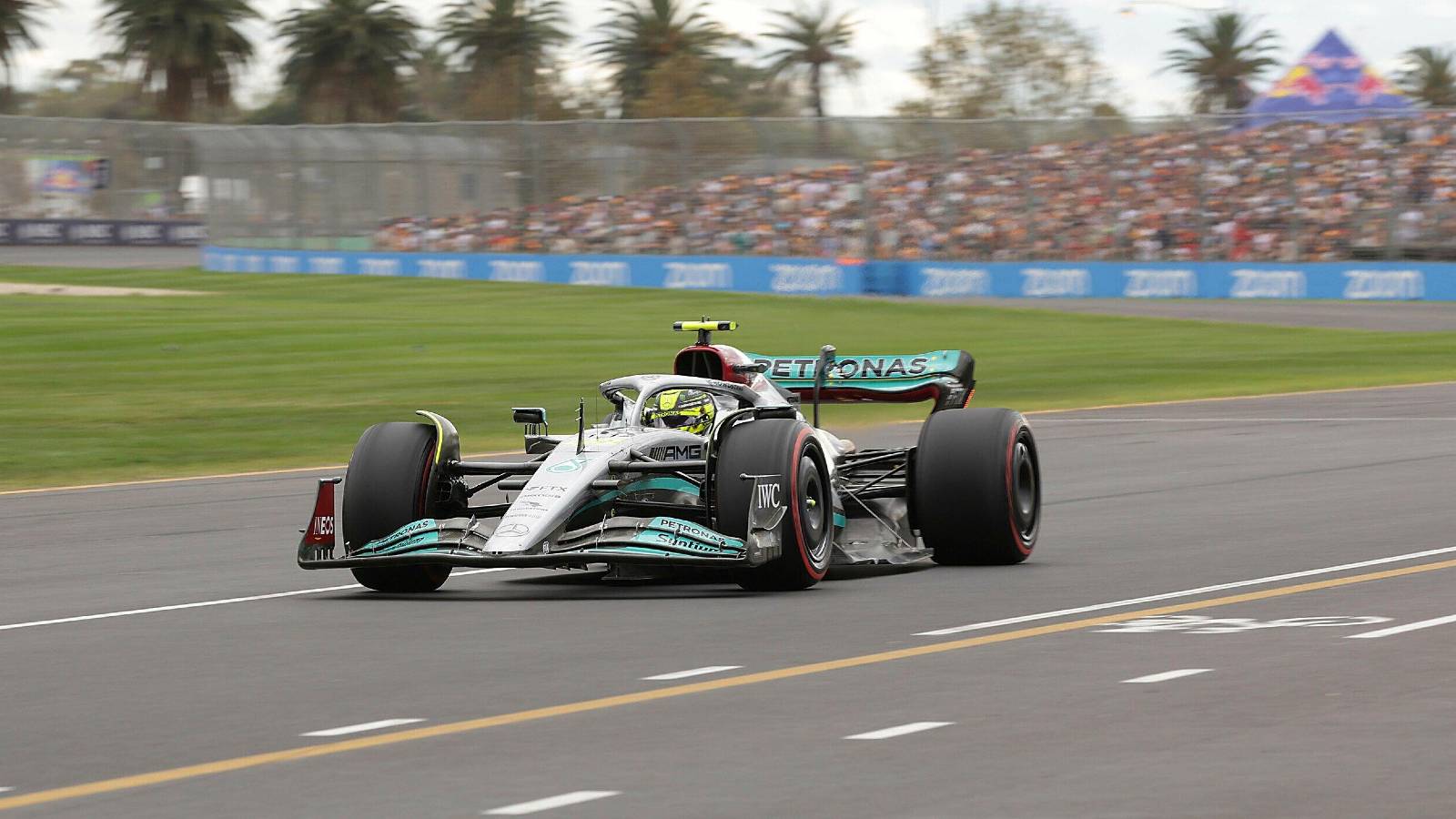 Australia is home to dozens of snake species, but Lewis Hamilton suggested a new one is present at Albert Park – the Mercedes W13.
Hamilton was unable to make a big leap forward from his early-season struggles in qualifying for the Australian Grand Prix, but was nevertheless happy to qualify fifth for the race in Melbourne.
That was probably as good as it could have got for the seven-time former World Champion, especially as Ferrari's Carlos Sainz looks well out of position compared to pace in ninth.
P5 and P6 on the grid Down Under! 😁 Thanks for all the support so far this weekend, Team. 🙏 pic.twitter.com/51qBGh0a6T

— Mercedes-AMG PETRONAS F1 Team (@MercedesAMGF1) April 9, 2022
With Hamilton almost a second off the pole-position time set by Sainz's team-mate Charles Leclerc, he described the ongoing battle to maximise the performance of the W13 – which he likened to a deadly snake.
Asked by Sky F1 if P5 represented a big win, the Briton, who had been eliminated in Q1 at the previous race in Saudi Arabia, said: "Compared to yesterday, yeah, and also compared to the last race for me this is nice, to be back up there.
"I think Jeddah was really tough, to be so far back and not really be able to make a lot of progress. And yesterday was a difficult day, we had a bigger deficit and we worked hard through the night.
"Everyone back at the factory was working hard to try and figure out where we can go with the set-up and I think we've extracted the most from the car today. I feel like my lap, there was a little bit more in the car so that's a positive.
"I'm naturally also gutted I wasn't able to extract that little bit, but the problem is when you push that car just a little bit more she's quite spiteful. She's like a viper or a rattlesnake – you never know…"
Hamilton said he and Mercedes team-mate George Russell, who is due to line up alongside him on the third row barring late changes due to penalties, are heading in converging directions with some aspects of the car to try and find solutions that will ultimately suit them both, especially when it comes to the 'porpoising' effect.
"Basically, we just have to try and find the level of the bouncing as hardcore as we can go without rattling our brains out of our skulls, and that's what we tried to do," added Hamilton.
"[George] and I have slightly different cars because we are trying all these different things.
"I've got something in my car that makes it a bit heavier but it's not a huge step. Hopefully it will enable the team to gain more information from the race tomorrow. I hope from that, we can start making some progress."
Hamilton wrestling with a 'spiteful viper' in Melbourne
Lewis Hamilton has work to do to get on top of his car, which can bite back if driven incorrectly.