'Hamilton's strategy was between a rock and a hard place'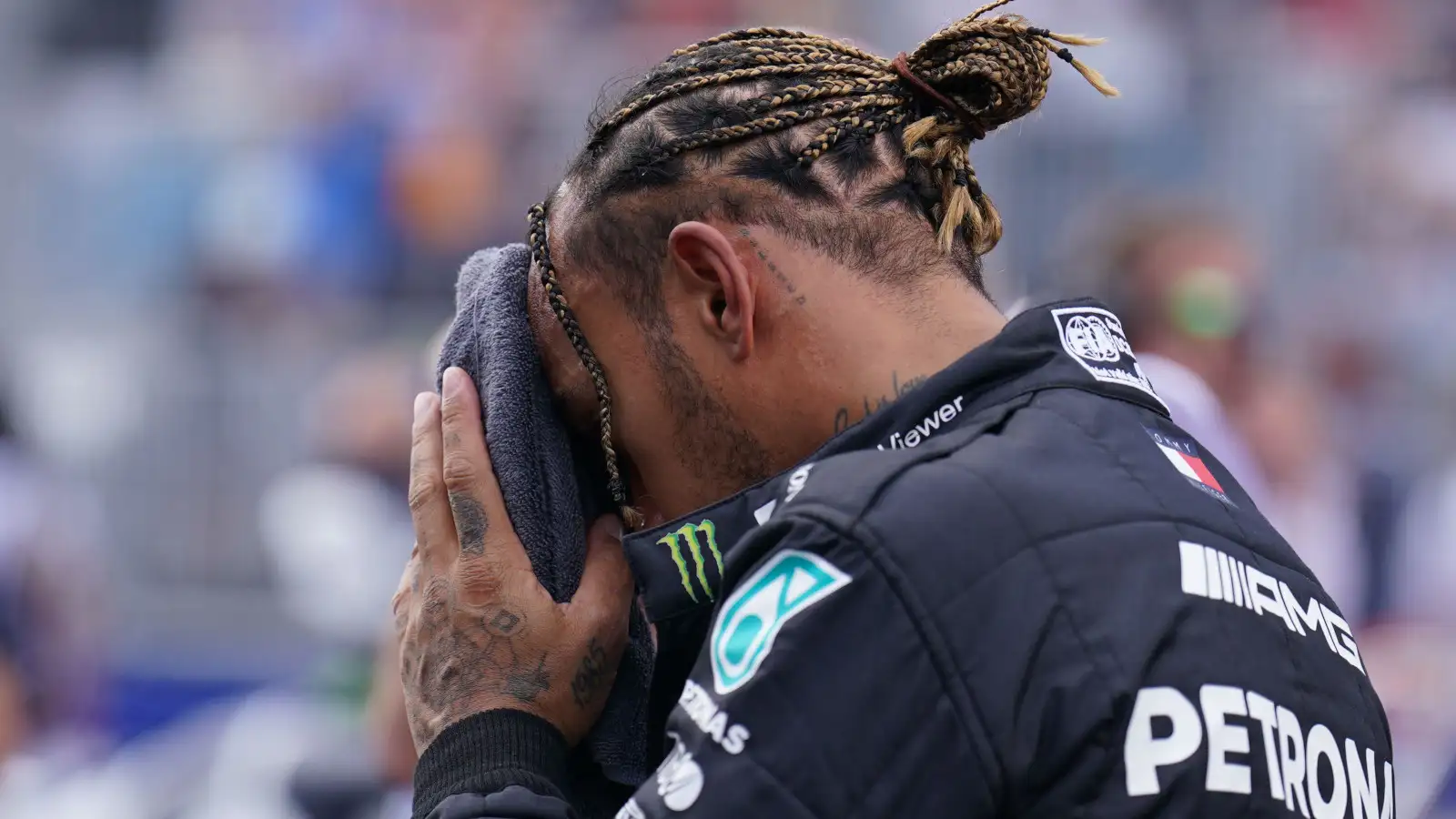 Toto Wolff feels Lewis Hamilton was between a "rock and a hard place" when it came to deciding whether or not to pit behind the Safety Car at the Miami Grand Prix.
The team boss, though, didn't address the driver's comments that Mercedes should be making those decisions, not leaving it to him.
Running in sixth place at the Miami International Autodrome, Hamilton and Mercedes faced a decision on whether or not to pit for fresh tyres when the Safety Car came out for Lando Norris' crash.
The question was put to the driver with Hamilton telling the team that they should be the ones deciding strategy, not him.
He later made it clear to the media that he was not impressed.
Lewis Hamilton said he could not understand why Mercedes asked him to make a strategy call during the Miami Grand Prix.https://t.co/6vNR1d6l5B #F1 #MiamiGP pic.twitter.com/E0RE5f9Hla

— PlanetF1 (@Planet_F1) May 8, 2022
"In that scenario I have no clue where everyone is, so when the team say it's your choice I don't have the information to make the decision," he said.
"That's what your job is, make the decision for me – you've got all the details, I don't.
"That's what you rely on the guys for but today they gave it to me and I don't understand it, but anyways."
The call was made not to pit the seven-time World Champion, Hamilton losing a position to Russell, who had stopped for new mediums, as the restart.
Both Mercedes drivers, though, did pass Valtteri Bottas with Hamilton finishing the race P6 to Russell's P5.
Wolff says it was "50-50" whether to pit Hamilton or not.
"I think he was between a rock and a hard place because the Safety Car clearly came out in a situation that wasn't favourable for him and was favourable for George in the back," Wolff said as per GPFans.
"George had a window with no one behind him. He was able to switch on a practically new medium and Lewis had to decide 'Do I keep the position on a hard or do I go on a soft?'.
"That would have also been tricky so that was probably a 50-50 decision and in the end, it didn't work out for him.
"It is not the first time this season that he has been unlucky with the Safety Car."
With fresh tyres on his W13, Russell made short work of passing Hamilton only to give the place back a few corners later as he had made the pass with four wheels off the track.
He was, however, soon back up into fifth place.
Wolff revealed Mercedes did not have a chat with the race director about it, rather they were simply told to make the swap.
"The was no dialogue with the FIA and I think that is how it should be," said Wolff. "It is the FIA coming back to us and saying, 'They need to change position'."
Hamilton left puzzled by Mercedes pit wall
Lewis Hamilton had admitted to not understanding why the Mercedes pit-wall were asking him to make a decisive strategy call.