Liam Lawson identifies key weakness he wants to fix if given AlphaTauri nod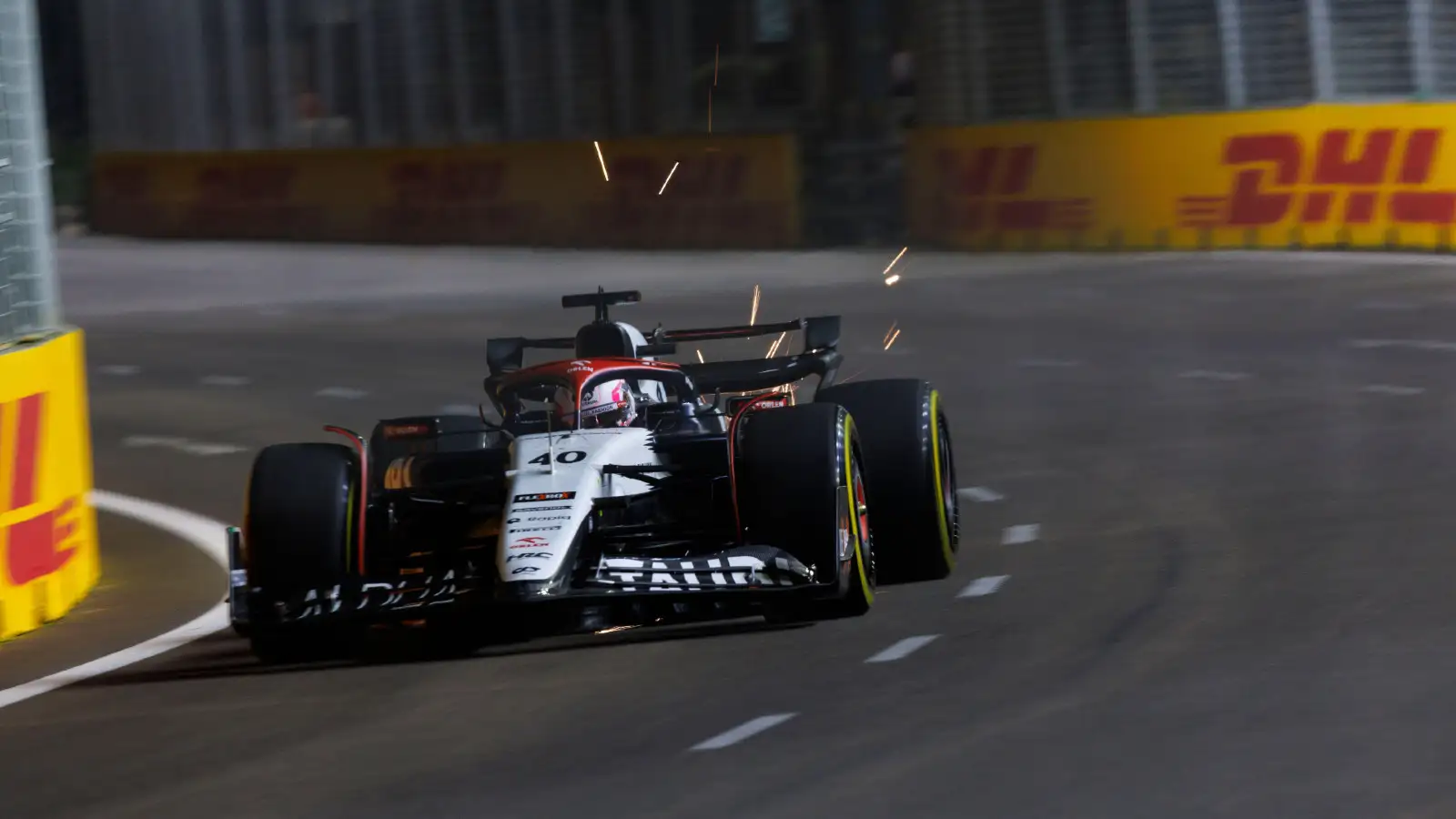 Liam Lawson took his maiden points in Formula 1 in Singapore, but the Kiwi driver still wasn't fully happy with his drive at Marina Bay.
Lawson hasn't taken very long to get into the points in Formula 1, with the rookie driver scoring ninth place and two championship points in Singapore – just his third race in the sport since getting the call-up to stand in for the injured Daniel Ricciardo.
With the AT04 boasting a comprehensive upgrade package, Lawson carried AlphaTauri's race as Yuki Tsunoda was wiped out on Lap 1 following a clash between himself and Red Bull's Sergio Perez, and kept his nose clean to come home six seconds ahead of Kevin Magnussen's Haas.
Liam Lawson: My starts aren't good enough
Lawson, having qualified in 10th, slipped down to 12th on the opening lap following a lethargic getaway from the grid, and it was this mistake, and not his consistency en route to ninth place, that the Kiwi focused on when he spoke to media afterward.
"The starts really are not good enough," he said.
"I need to sort that because that's two weekends in a row – I've lost a couple of spots off the line, and it just makes our life more difficult. So that's definitely the target for the future if I'm back in the car."
Asked to sum up his race, Lawson admitted that he was 'tired' – as a reserve driver given such a short amount of time to prepare, his physical preparation and overall fitness for the unique challenges of Singapore were likely not ideal.
"Honestly, when you're struggling for pace, the race can be twice as hard," he said.
"Because you're just fighting the car the whole time, trying to maximise the tools that you have and get everything out of it.
"I guess we were trying to chase after McLarens in Monza and I just don't think we really had the speed to match them this weekend, but we kept out of trouble."
PlanetF1.com recommends
Fastest F1 pit stops: Red Bull top of the tree in Singapore in the pit lane
Singapore Grand Prix conclusions: Sainz's day of days, Red Bull's shock, AlphaTauri's dilemma
Liam Lawson aiming to 'make the most' of brief AlphaTauri substitution shot
With no real idea how long his time behind the wheel of the AT04 is going to be, given that Daniel Ricciardo may resume the seat at any moment, Lawson said he's taking a mentality of maximising every second he has to try impressing his bosses.
For now, Lawson remains the likely candidate for the AlphaTauri team for this weekend's race in Japan, but that may be his last appearance this year as Ricciardo's recovery may be sufficient to have him back in the car for Qatar.
"It's positive but, honestly, I'm just trying to maximise this," he said.
"I have this short window to show something in Formula 1 and I'm just trying to make the most of it.
"So it's great, today is fantastic, but now the mindset is on to the next one if we're driving again."
Interestingly, Red Bull boss Christian Horner was at pains to point out that Lawson belongs to the Red Bull stable – meaning that his team can also call upon his services at their whim while he remains under contract.
"I think he's done a great job," Horner said.
"Obviously, he's a Red Bull Racing driver on loan to AlphaTauri, as all the drivers are there.
"I think he's done an impressive job considering the circumstances, he's been dropped in the car and, at a track that's very challenging, I think he's done a great job."
Read next: 'Never has a car so dominant, this Red Bull RB19 wiping all before it, been so humbled'