Liam Lawson not fazed by Red Bull's rumoured interest in Colton Herta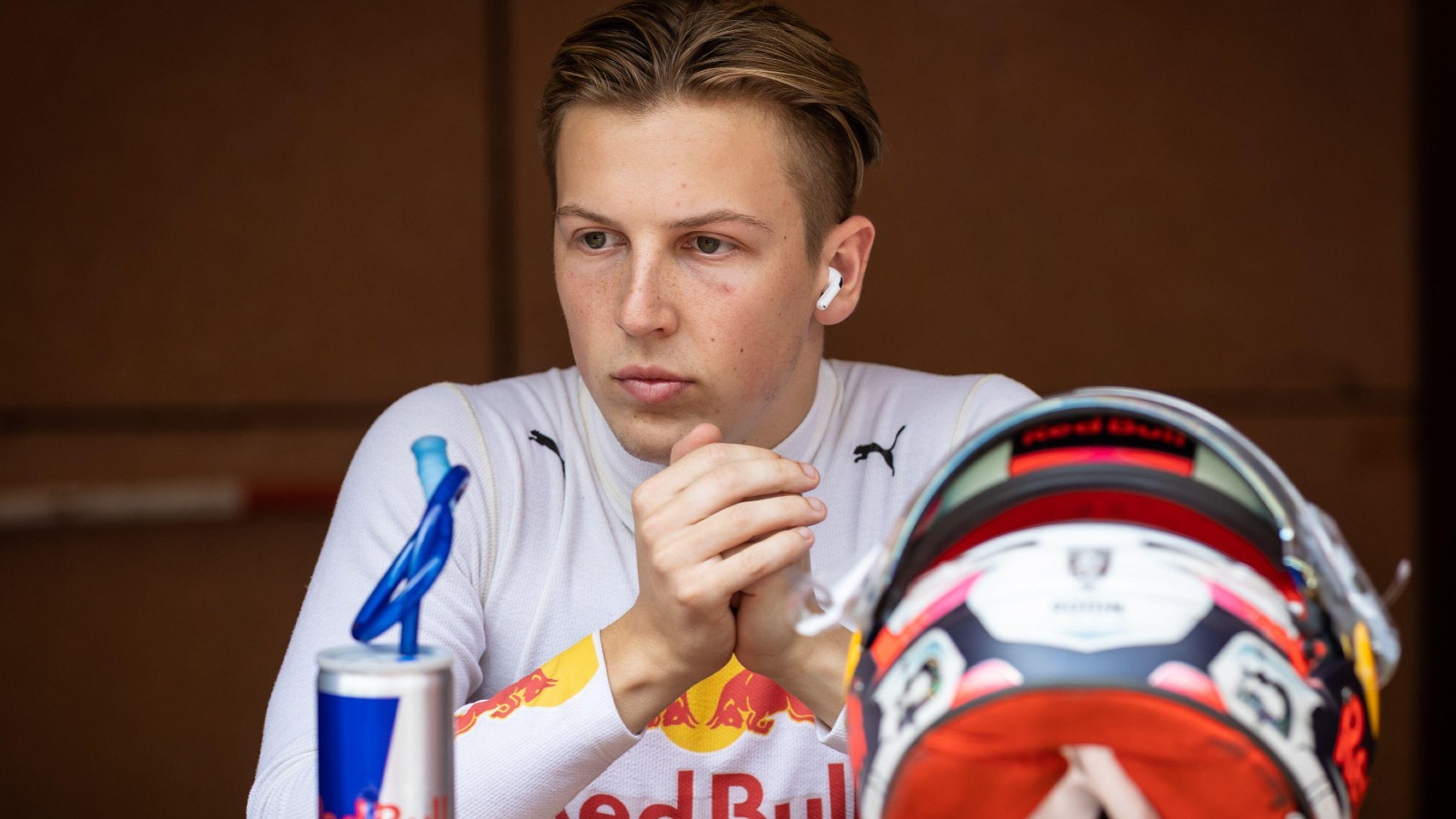 Liam Lawson is not letting rumours about Helmut Marko's interest in Colton Herta get to him, saying he will wait to "find out what is decided for me".
Four weeks ago it looked as if the door to Red Bull's junior team AlphaTauri was shut, the team having Pierre Gasly and Yuki Tsunoda on the books.
However, Sebastian Vettel's decision to retire from Formula 1 set into play several driver moves that could see Gasly leave the team for Alpine.
According to Red Bull motorsport advisor Marko there "are talks – if our conditions are met, we wouldn't stand in Gasly's way. It would be a dream come true for him to drive in a French factory team".

Once that has been settled, the next point of business will be for AlphaTauri to replace 26-year-old Gasly.
Marko has made it clear Red Bull would "prefer our own people", adding they "have some people in the junior squad who have a superlicence".
That puts Red Bull-backed Lawson at the top of the pile.
The Formula 2 racer, Red Bull's current reserve driver, has three wins on the board this season and sits P5 in the Drivers' standings.
However, according to reports Marko is also keen on Andretti Autosport's IndyCar driver Herta, who recently tested with McLaren.
Lawson says he is not paying attention to the rumours.
"At the moment it's just discussions and from my side it doesn't change a lot for me," said the 20-year-old, quoted by Motorsport.com.
"I'm still focused on delivering the best job in Formula 2 I can and trying to finish this year I guess strongly – it hasn't been the season we'd hoped for.
"But I guess the talk in Formula 1 at the moment is all discussion and from my side I'll wait to find out what's decided for me, but right now it's just focusing on Formula 2."
The New Zealander had the opportunity to show himself on the big stage when he put the AlphaTauri AT03 through its paces in Friday's opening practice for the Belgian Grand Prix.
Lawson replaced Pierre Gasly for the session, AlphaTauri fulfilling one of their two mandated young driver tests.
A day I'll never forget, thank you @AlphaTauriF1 and @redbullracing 🙏🏽

P6 in Formula 2 Qualifying.. Engine issue on our last lap, we push tomorrow 🤷🏽‍♂️@redbull | @RodinCars | Giltrap Group | Turners Cars | Cumulo9 | Porter Group CE | @sparknzsport | Tony Quinn Foundation pic.twitter.com/OTKSwnCPJt

— Liam Lawson (@LiamLawson30) August 26, 2022
"I think it was important for me to have that session," said Lawson.
"I knew about potentially doing it for a while this year. I'd done the test at the end of last year and obviously it was a pretty amazing experience, especially in the old car.
"It was nice to do the session and get through it – it's over very quickly, it's only an hour long.
"I don't think it changes my confidence too much, I think that's stayed the same I would say, but it was just nice to have that session to get familiar with the car because the new one is quite different from the old one."
The Red Bull reserve driver is expected to take one of Red Bull's two sessions when the team deem the time is right.
Asked if running with AlphaTauri first instead of Red Bull had helped to minimise the pressure, Lawson said: "I don't think so.
"Obviously there's always a little bit of pressure. I was definitely a bit nervous before the session getting into the car for the first time. I think regardless of what team I was with I would have felt that pressure.
"For me it was quite nice, I'd done the post-season test last year with AlphaTauri, so to continue working with them and doing my next test and my first actual official session with them I think was quite a cool opportunity.
"I already had a good relationship with a lot of those guys so I think it was cool. I don't think it changed too much the pressure of what I was feeling though, regardless of what team I drove for."