Liberty Media secure $240m Las Vegas land purchase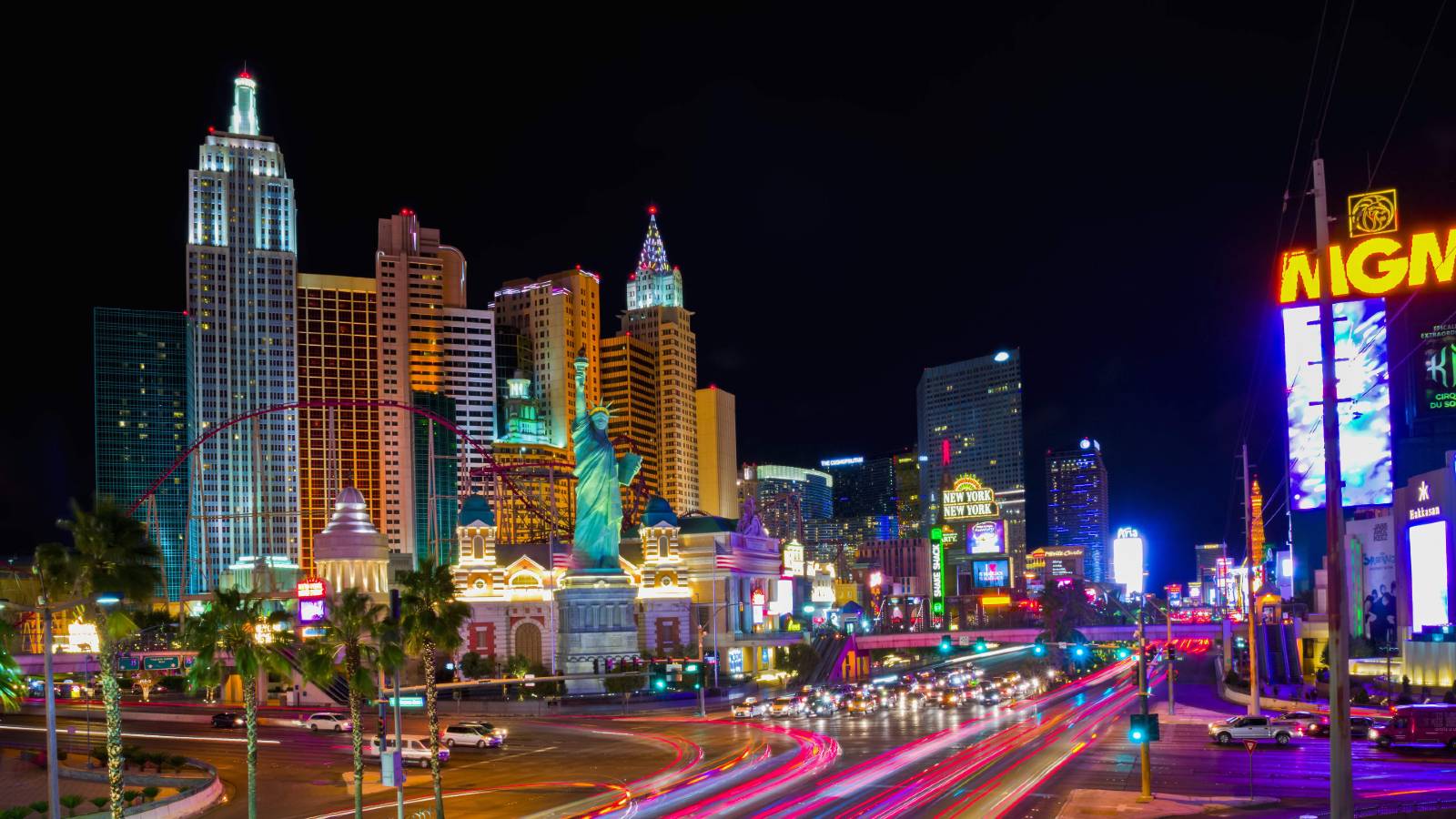 Liberty Media are set to complete the purchase of land worth $240m in Las Vegas as Sin City prepares to return to the Formula 1 calendar next year.
At the end of March, it was announced F1 would move up to three races in the United States from 2023 with the Las Vegas Grand Prix taking place on a Saturday night in November.
That will be the first time Formula 1 has visited the Nevada entertainment mecca since 1982 when the Caesars Palace GP was staged for the second and last occasion.
The greatest show on Earth is coming to town in 2023! ✨#F1 #LasVegasGP @Vegas pic.twitter.com/XypYDddzJB

— Formula 1 (@F1) March 31, 2022
With only 18 months until Vegas returns to the calendar, there is little time to lose in terms of setting up the infrastructure and thus Liberty Media have struck a deal to purchase 39 acres of land to the east of The Strip to build a permanent pits and paddock facility.
This gets around the problem of the paddock being up to a mile away from the pits, which had been a rumoured scenario.
"Liberty Media did enter into an agreement to acquire 39 acres east of The Strip to lock in circuit design and quick capacity for the pit and paddock, among other hospitality and race support venues," said Liberty Media CEO Greg Maffei in a call with Wall Street analysts, quoted by GPFans.
"I expect that transaction will close in the second quarter [of 2022]. The purchase price was $240million and will be funded by cash on hand at the Formula 1 Group level."
Asked what other investment could occur on the Las Vegas venue, Maffei added: "We don't have any other financial detail to release yet on what else will be spent on that site."
Maffei also confirmed that as Formula 1 are co-promoting the Las Vegas Grand Prix, further capital and operating expenditure will be needed to get the venue ready to stage the race.
He added: "As we have noted before, it will be a night race down The Strip and notably, and differently to most places, Formula 1 and Liberty Media are self-promoting the race in partnership with local stakeholders and Live Nation.
"The build-out for this track will require increased cap-ex and op-ex to develop. It's too early to provide you with numbers, but we intend to update you later this year."
In terms of the track itself, it is set to be 6.12km long and comprise 14 corners, with three straights expected to be among the stand-out features.
F1 explain Saturday night start in Vegas
F1 CEO Stefano Domenicali has defended the decision for the Saturday night 10pm local start time for the Las Vegas GP.