'Liked by Pierre Gasly' – But is it really him?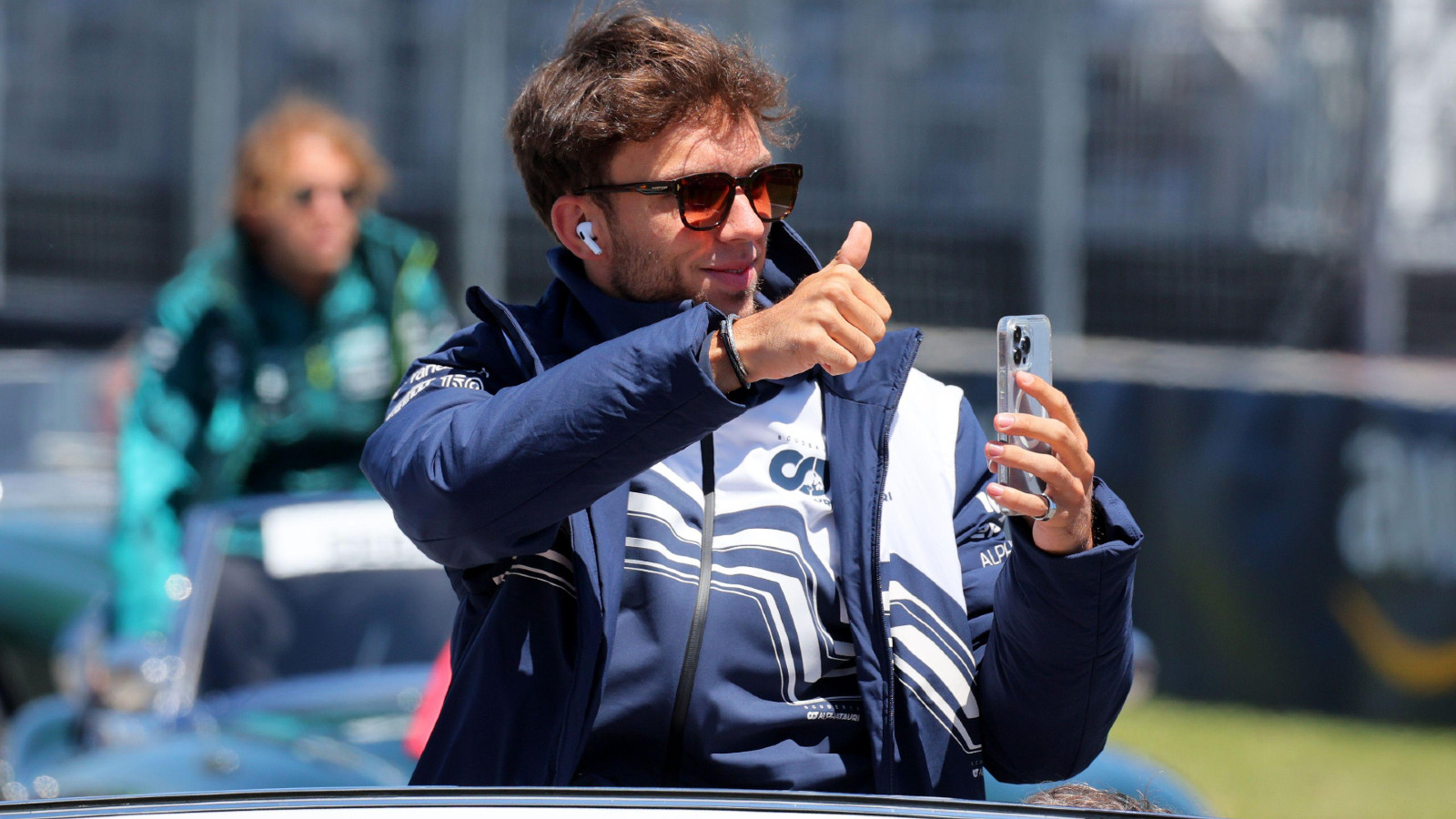 AlphaTauri's Pierre Gasly has become well-known for his adoration of 'liking' posts on Instagram, but is he really behind all the clicks?
The French driver has become a meme in his own right on 'F1 Twitter' this year, thanks to seemingly almost every team or driver post being 'liked' by the French driver, often within seconds of it being posted.
So prevalent is Gasly's liking, that he has created T-shirts with the catchphrase written on the back, while other teams have also taken to poking fun at the situation as part of their own social media strategy.
Gasly, who was confirmed as staying on at AlphaTauri for 2023 earlier this week, which will see him see out his planned contract with the Red Bull stable, spoke about his social media use in an online video for AlphaTauri's own channels.
"About 1000 posts on Instagram," he laughed when asked about the best thing he's liked on social media in the past week.
"I just love people's imagination and memes – the stuff you see out on the internet these days is hilarious.
"I also do like some real content, you know, like it's not all about jokes. I just love travel and anything out there, I just like.
"I like stuff, I show my support, I show my love, I like to spread my love!"
so is it really @pierregasly liking all these posts? 🤔 pic.twitter.com/EkgzyFx2hr

— Scuderia AlphaTauri (@AlphaTauriF1) June 25, 2022
But is it really Gasly himself spending all that time on social media and tapping the 'like' button on every post he sees on Instagram?
Well, according to the man himself – it absolutely is!
"It is me, it is me and I have two phones actually, so I'm just going like [swiping] on both phones!
"It is me all the way. I don't know, I just have quite a heavy thumb so I just like quite a bit!"