Logan Sargeant discusses the races he is relishing most after Williams call-up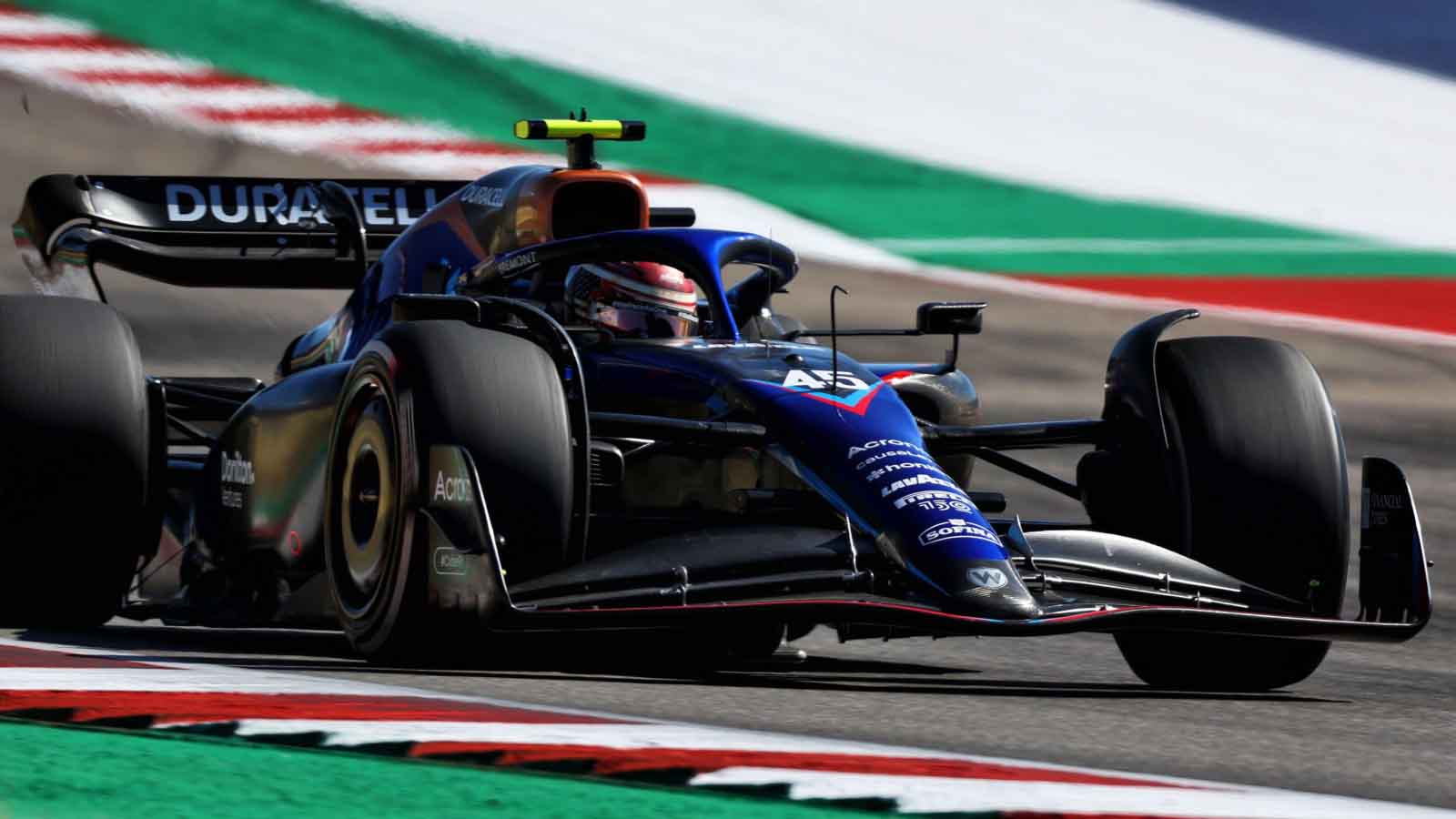 The three United States-based races and Silverstone featured among the events Logan Sargeant is most looking forward to next season.
Williams had unofficially confirmed Sargeant as their Nicholas Latifi replacement, the final condition being the Super Licence he needed to secure in the final round of the 2022 Formula 2 season.
He did that with a P4 finish in the standings, Sargeant winning the British and Austrian feature races back-to-back as part of his breakout campaign.
And with that last box ticked, Williams indeed confirmed Sargeant as the new team-mate of Alex Albon from 2023 as he graduated from the Williams Academy.
So which venues is the American racer most looking forward to visiting as a Formula 1 driver? Well, it was of little surprise to hear him mention Austin, Miami and the debuting Las Vegas, although there was also room for some of F1's iconic stops in Europe and Asia, including Williams' home race.
"The three US grands prix sound pretty good to me," Sargeant told the Williams website. "Vegas baby!
"Honestly, the usuals, Monaco, Silverstone, the three in the US, will obviously be amazing for me. Those are probably my standouts. And Suzuka, I've always wanted to drive there. So looking forward to that."
It has been something of a whirlwind year-and-a-bit for Sargeant, who only joined the Williams Academy in October 2021, coinciding with the United States Grand Prix that year.
Since then, he has graduated from Formula 3 to Formula 2 and became a multiple winner in his rookie campaign, convincing Williams he was ready to join the Formula 1 grid.
The post-season Abu Dhabi test with Williams represented a strong showing for Sargeant, the 21-year-old completing 82 laps and finishing only a tenth of a second off Albon's best time.
Sargeant described the past 12 months as "one of the hardest years of my life", but knows that will step up another level now as a Formula 1 driver.
"It's been one of the hardest years of my life, that's for sure," said Sargeant. "I've worked so hard for it, I've given up everything. I let this completely take over my life for the past 12 months.
"I just wanted to make sure I left no stone unturned and gave myself the best opportunity for this day to come. I'm really happy with the work we put in, how the season went – super-quick all year and just matured a lot.
"And I'm just looking forward to the next chapter. I know the hard work is just starting, it will be even more than this year. But I'm looking forward to it."
Read next: Red Bull confirm Daniel Ricciardo's return as third driver for F1 2023