US driver Logan Sargeant looking to 'enjoy every part' of F1 process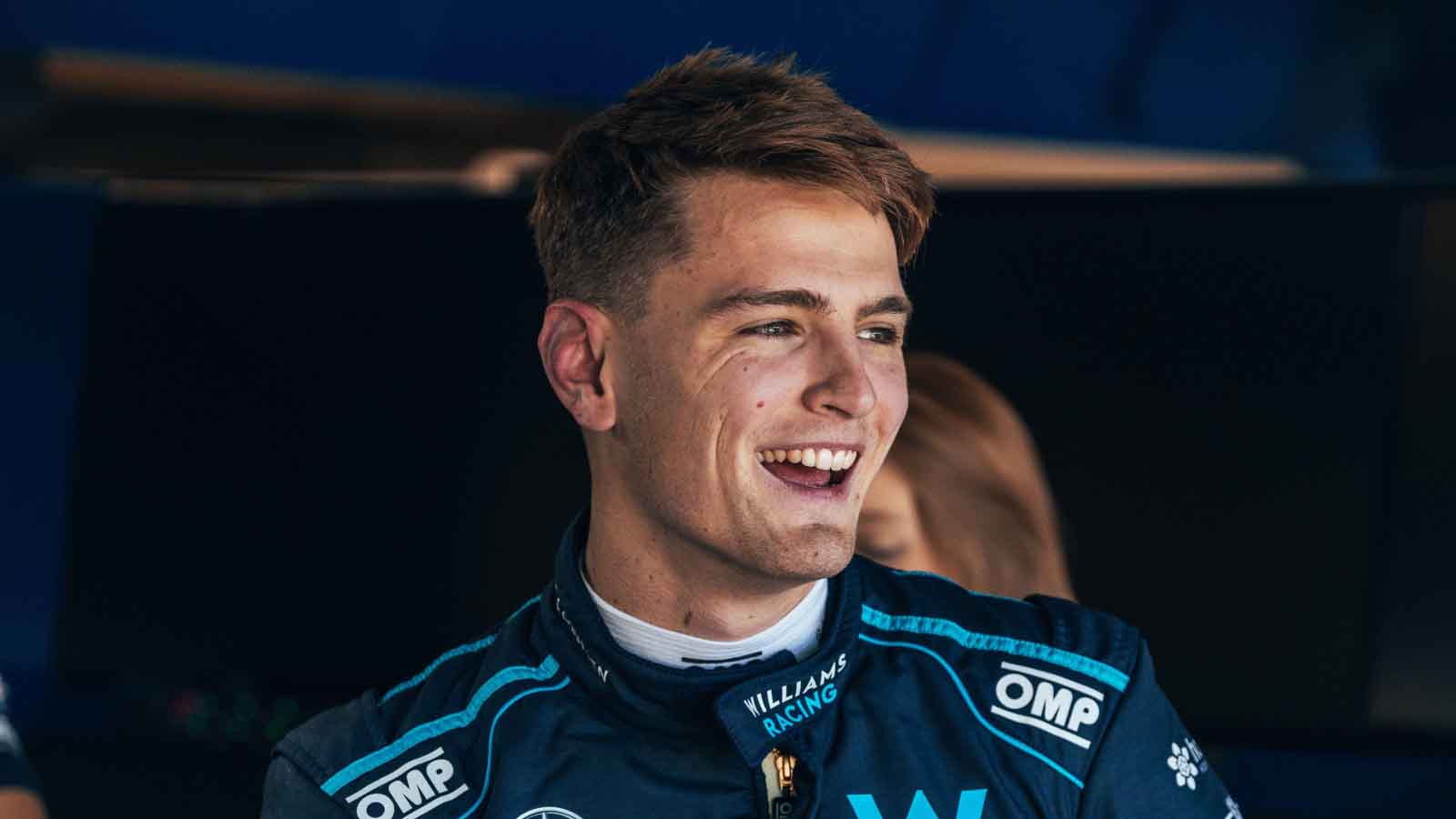 Logan Sargeant has said he's going to try and enjoy everything about preparing to take on a seat in Formula 1, even the gruelling fitness regime he is currently undertaking.
The new Williams driver is in the process of preparing for life as a Formula 1 rookie, after taking over from Nicholas Latifi to become the first American to race in the sport since Alexander Rossi in 2015.
There are multiple areas in which Sargeant will be under a microscope like he has not been before, not least the massively increased amount of media commitments he will have to undertake as part of the Formula 1 grid, as well as the increased physical strength required to step up to driving a Formula 1 car compared to the F2 machinery he drove last season.
The young American will have three home races to look forward to in the States in 2023, including one in his home state of Florida as the sport returns to Miami, though he faces a tough test to try and overcome the experienced Alex Albon in the Williams garage this season.
He spoke of what he has been working on over the course of winter to prime himself for the step up to Formula 1, and he is feeling ready for the challenge which lies ahead.
"I'm doing my best to enjoy every part of this process because I know how much of a challenge this year is going to be, to make the step up in physicality that an F1 car demands, but this is what I've been working towards for years," Sargeant wrote in a pre-season blog on Williams' website.
"I have to make sure I can be in the best shape possible and I have huge motivation to work really hard towards that.
"At this stage of the year, under two months out from Bahrain, I'm working to keep my body in a good condition generally and maintain my overall strength.
PlanetF1.com recommends
Revealed: The top 10 highest F1 points-scorers of all-time using unique formula
The five most entertaining drivers on the F1 2023 grid
Aston Martin find 'small loophole' to place 'clever innovations' on AMR23
"We're also working really hard on cardio; doing a lot of running and high-intensity workouts.
"Then, as you can imagine, we're doing a lot of neck and core work as those two are connected and continuing to strengthen those up for the Gs that are coming.
"Now the date for our 2023 Season Launch has been announced, I'm super excited, even though I feel like my season has already started!"
Williams will launch their 2023 colours on Monday 6 February, before pre-season testing takes place in Bahrain towards the end of the month.