Logan Sargeant backs F1 to soon surpass NASCAR popularity in U.S.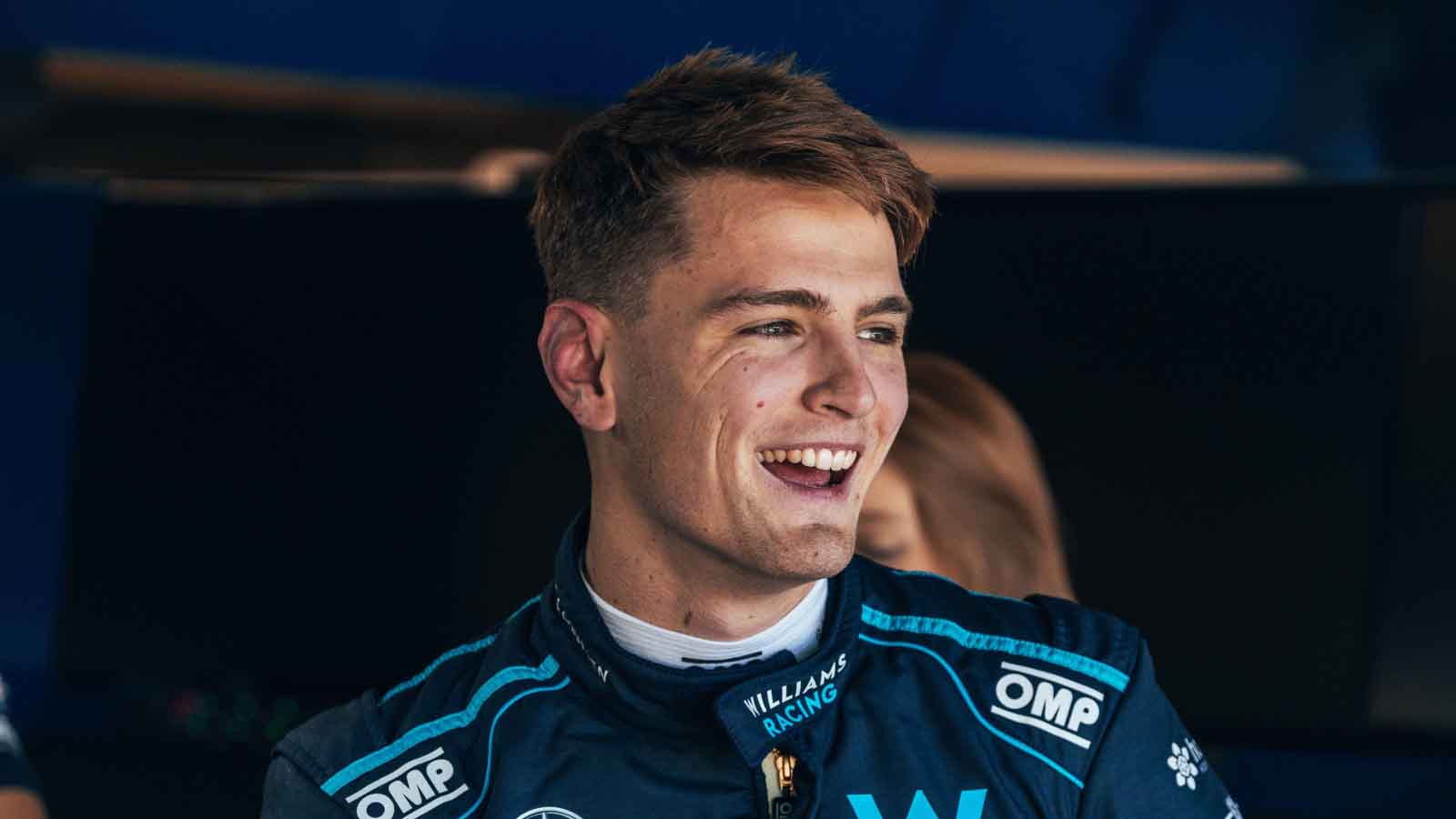 F1 has hit the American big-time and Florida-born rookie Logan Sargeant believes NASCAR's days as his country's favourite series are numbered. 
Sargeant attended the launch of Williams' FW45 livery on Monday alongside team-mate Alex Albon, showing-off the 2023 machine's stunning blue paint-job and matte finish while previewing his hotly-anticipated F1 debut.
The 22-year-old will not have the luxury of a quiet F1 settling-in period. Sargeant's rise to motorsport's top table coincides with a Netflix-powered boom back home and F1's new U.S. fans will be eager to cheer for their first Championship representative since 2015.
A record-smashing average of 1.2million fans tuned in for U.S. coverage of each Grand Prix last season and with the brand new Las Vegas round joining Miami and Texas on the F1 calendar, the viewing figures will only rise.
However, NASCAR still rules in America. The stock car series still boasts an average of three million viewers per race. IndyCar edged F1 in 2022 as well, with 1.3million fans tuning in for the single-seater series.
Although Williams are expected to be a long way from the title fight, there will be a growing number of eyes on Sargeant this year. As he steps up from Formula 2, the Florida man can't help but feel the affects of F1's emergence into U.S. culture.
"I think for coming into the sport straight into a year where there are three U.S. grands prix is a special opportunity and a privilege at the same time," Sargeant said at Williams' livery launch.
"I think F1 in America is clearly at its peak and it is still on the way up, which is a massive positive. You can see how many questions [there are] from friends and family and how curious people are about the sport, it does show how much it is growing in America.
PlanetF1 recommends
Exclusive: F1 drivers concerned about burnout over extended calendar
Exclusive: General Motors confirm FIA entry bid, believe their team 'will heighten enthusiasm for F1 racing, globally'
Exclusive: Sebastian Vettel given extra time to decide on future as GPDA director
"I want to say it seems almost as big as NASCAR and IndyCar, if not bigger, but it's hard to say without seeing the numbers. But it seems like it's pretty popular, and that's a positive.
"Obviously there's a lot of diehard NASCAR and IndyCar fans who don't always like it, but I think the way the sport's going in America, if it's not already, I think it will be the biggest shortly."
While IndyCar has enjoyed a gradual rise in the States, NASCAR has been battling a declining interest in oval racing. But after losing fans through the later 2010s, last year was NASCAR's best since 2018, enjoying a 2 per cent TV boost.
F1 is soaring in comparison. The unmissable battle between Lewis Hamilton and Max Verstappen in 2021 brought a massive 54 per cent rise in TV viewership compared to 2020. That was followed by another 29 per cent rise in 2022.
"I don't think back in the day anyone (in the U.S.) really cared or anyone really understood what it was," Sargeant added.
"It's funny, people text me now and say 'I realise how big of a thing this could eventually be or how big F1 really was.'
"It's a completely different world now in terms of America. Honestly, everyone knows what Formula 1 is now over there (in the U.S.), and it's nice to see the transition. Hopefully it keeps growing."
Right place, right time for Logan Sargeant
Logan Sargeant will be under plenty of pressure during his first Formula 1 season but the 22-year-old might have joined the perfect team for his rookie year.
Williams finished a distant 10th in last year's Constructors' Championship but the future is looking far brighter. New team boss James Vowles has arrived from Mercedes, bringing a cavalry of talented engineers with him as American owners Dorilton Capital step-up investment.
Perhaps a rebuilding team flooded with fresh, forward-thinking faces could be the perfect proving-ground for America's next F1 hope. His toughest 2023 challenges will be coping with the hype and sticking close enough to Alex Albon's pace to earn a second season.
If he succeeds, a scenario exists for Sargeant to rise right to the top –following a pathway already cleared by 2022 Brazilian GP winner and former Williams driver George Russell.
With the Grove outfit's links to Toto Wolff's team strengthening this off-season, Lewis Hamilton nearing retirement and the value of American drivers soaring… could Sargeant be in contention for a Mercedes seat in the coming years?