Logan Sargeant reveals initial impressions after attending first FIA Drivers' meeting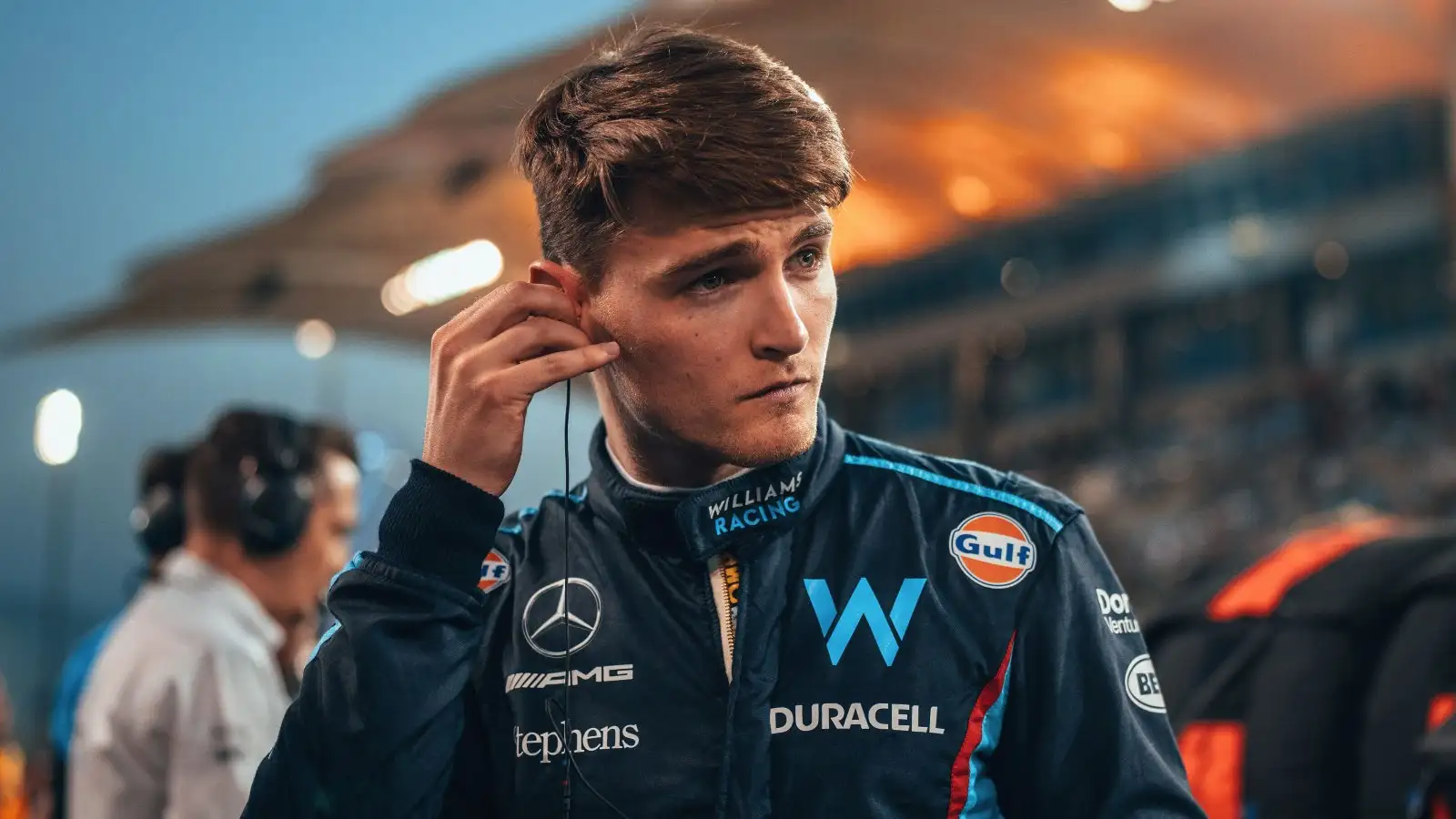 Logan Sargeant has had his first experience of life inside a drivers' briefing and his main takeaway was "it was super long!"
As well as getting used to a new car, the American Sargeant has got to get used to hundreds of other things that go into being a Formula 1 driver.
From media commitments to sponsor events but also sitting down with the other 19 drivers for their briefing with the FIA.
Additional reporting by Thomas Maher
As per FIA regulations, the drivers will come together to meet with the governing body on Friday evening before a race to discuss the sport and although FIA guidelines say the meeting should be a recommended five minutes in length, rarely is that actually the case.
For someone like Sargeant it is a chance to see some of the drivers who he watched growing up like Lewis Hamilton and Fernando Alonso up close and understandably he was not too forthright when giving his own opinions.
"Everyone's very nice but it was super long!" he told media including PlanetF1.com of his first briefing. "They like to talk a lot. I just sat there silently.
"But it was cool. More just listening to the points that everyone's making, trying to make this sport better and safer and that's always a positive."
PlanetF1 recommends
Bahrain Grand Prix driver ratings: Alonso and Gasly shine, Ocon has a nightmare
Bahrain GP conclusions: Believe Aston Martin hype, Wolff's biggest challenge?
Race: Max Verstappen untouchable but the Bahrain GP was the Fernando Alonso show
In terms of on-track matters, Sargeant may have ended outside of the points but impressed to guide his Williams to P12, with the team's strategy to pit for a second set of softs when the rest of the grid went for hards proving to be a wise move.
Sargeant said he believed the race proved he can compete with those in F1 and said there was plenty more to come.
"I've learned a lot," the 22-year-old said. "I've shown myself that I am capable of racing against these guys at a high level and that's massively positive.
"But I still expect difficulties along the way. I know how difficult it is to keep performing at that level, especially going to a few tracks now that I don't know very well. So it's going be important to keep preparing well, keep working hard and keeping on that upward trajectory.
"You don't want to get too greedy. It's been a great weekend. I'm very happy with the pace we've had. Am I a little disappointed to miss Q2? Yes. Because I know the car was capable of making it.
"So as a driver that's never the nicest feeling. But to be honest that fuelled me, that gave me more motivation and I want to come back and be better next time."