Logan Sargeant presented with special helmet ahead of 2023 hometown debut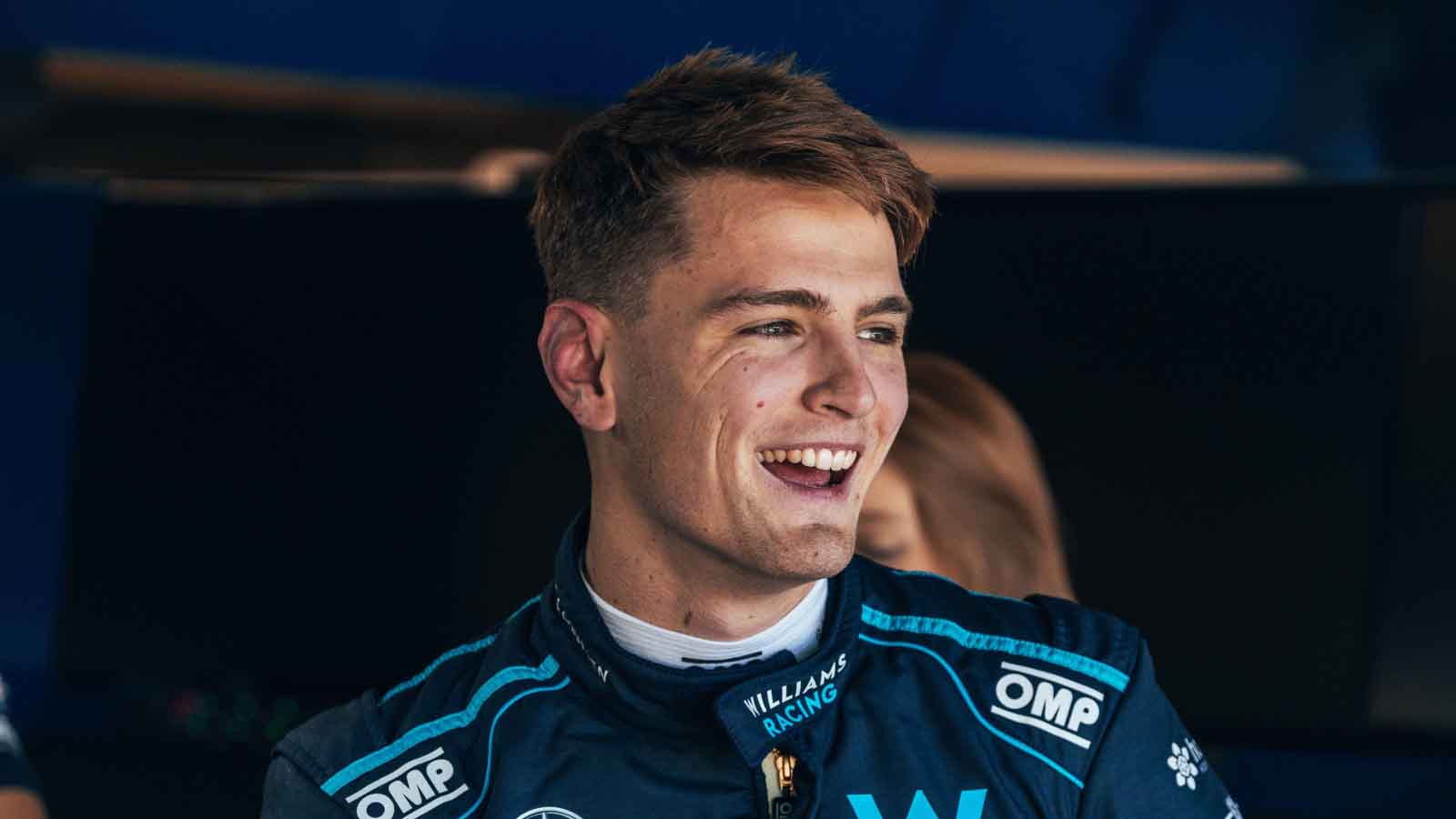 As Logan Sargeant prepares for his first season in Formula 1, his home team had the ideal Christmas present in mind.
At a time where Formula 1 is booming in the United States, the series has reached a significant landmark with the return of an American driver to the grid.
Williams confirmed the promotion of their academy star Sargeant into their line-up for 2023, the Florida native to partner Alex Albon.
It means that Formula 1 will have an American racer on the grid for the first time since Alexander Rossi in 2015.
There will be three home races on the 2023 F1 calendar for Sargeant, but his true home event is first up of this trio, that being the Miami Grand Prix.
Having debuted in 2022, Miami will be back for its second appearance at the street circuit built in the grounds of the Hard Rock Stadium, home of the Miami Dolphins team which Sargeant supports.
Merry Christmas everyone! Thank you @MiamiDolphins for the present and awesome day! pic.twitter.com/QxopVJX437

— Logan Sargeant (@LoganSargeant) December 25, 2022
But before any of that, Sargeant paid the team a visit and was gifted a unique, Miami Dolphins-inspired helmet.
Standing in front of a Miami Dolphins-liveried F1 car model, Sargeant said: "Excited to be back here next May in one of these to get my first go around this track, and hopefully have an amazing weekend in May."
Hopefully Sargeant will enjoy a more satisfying result when that time comes, as on that day, he watched the Dolphins suffer a 20-26 loss to the Green Bay Packers.
It goes without saying that there will be many pairs of eyes on Sargeant as he begins his Formula 1 journey, one of only two 2023 rookies and representing the hopes of the United States solo.
He is not concerned about this though, as the standards he sets himself are high, so it will not only be the people of the United States who expect to see good performances from him.
"Obviously there's pressure to represent and at the moment, I'm the only one in Formula 1 so it all lies on me," Sargeant told PlanetF1.com on the red carpet of the Autosport Awards.
"But at the end of the day, my expectations of myself are high and I feel like as long as I fulfil those, I'm doing a good job."
Read next – Revealed: The number Logan Sargeant has chosen to race with in Formula 1