US driver Logan Sargeant the surprise pick as F1 rookies make fully-fledged debuts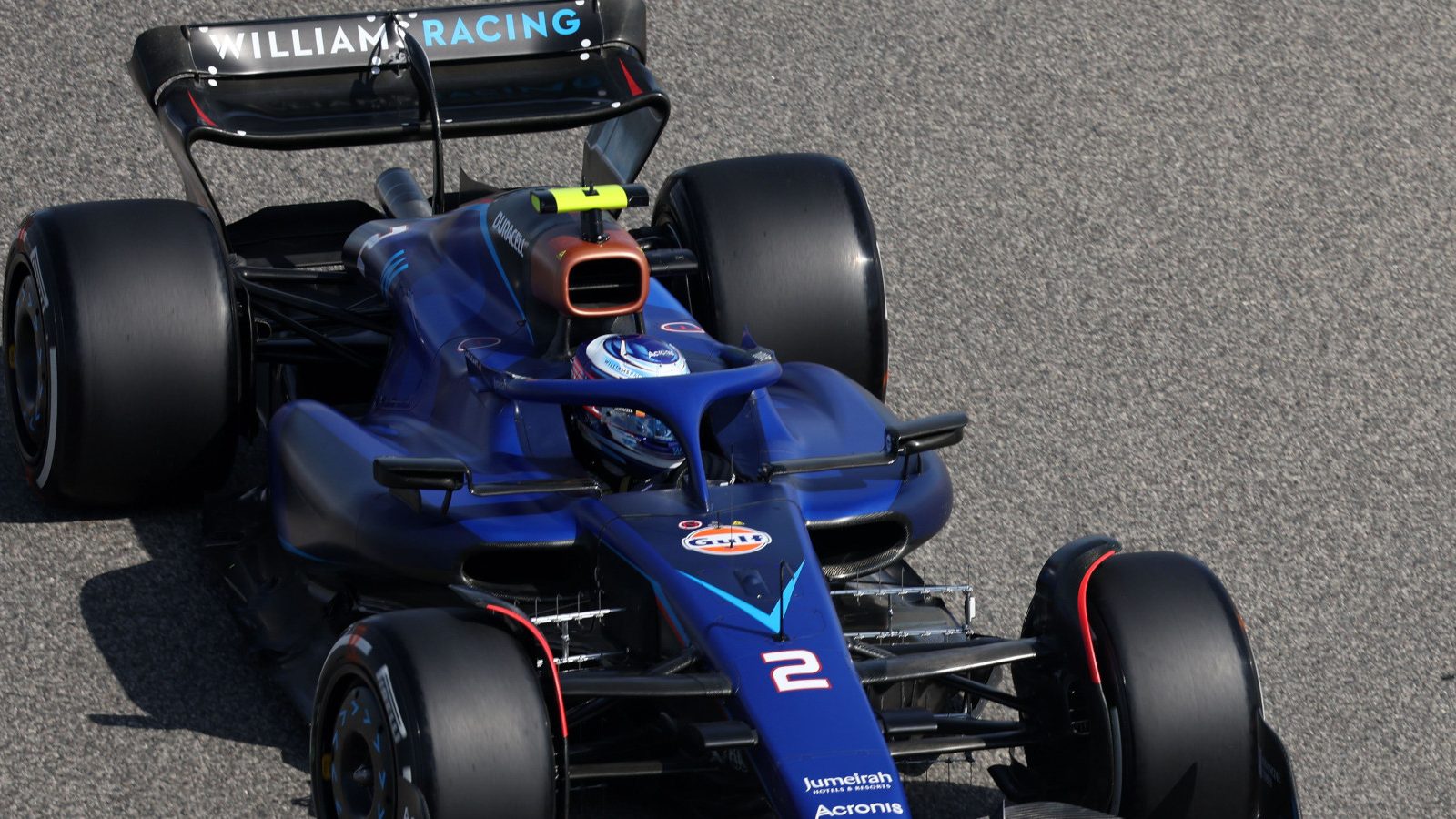 Of the three rookies who went into battle at the 2023 season-opener, Williams' Logan Sargeant arguably made the strongest impression.
There is a great deal of pressure on the young American to prove that he deserves his place in Formula 1, and that nationality has not played a role with F1's popularity booming in his home nation, but his showing in Bahrain proved that he does belong in Formula 1.
Failing to escape Q1 despite setting an identical time to McLaren's Lando Norris who went through, Sargeant did not let that deter him come race day as he went on to finish P12, a strong first launch off the line setting him up well for that result with team-mate Alex Albon scoring a point with his P10 finish.
And so Sargeant reflects on Bahrain as a strong first race in Formula 1, as Williams displayed pace beyond what the team had initially expected.
"I think really pleased with my first race," he told media including PlanetF1.com.
"I feel like, you know everything operationally, from race start to pit-stops, VSC [Virtual Safety Car], everything went smoothly and really happy with the pace that me and Alex had today.
"I think the team's done an amazing job all weekend, just unlocking that pace. We probably didn't expect where we were now compared to the test, and that's just a massive testament to the work that the team has done. Super proud of everyone."
Sargeant had a simple approach as he gained positions on the opening lap, that being to fill the gaps with his Williams, and it paid off, laying the foundations for a race which he "loved" throughout.
"I just looked for the gaps and tried to fill them," he said of his strategy at the start. "I didn't ask for too much! But yeah, it just fell my way.
"I really enjoyed it, I loved every second of it, I loved the on-track battles and it was it was super fun."
Perhaps the only disappointment of the weekend for Sargeant was not making Q2, as like his team-mate Albon showed, the pace was there in the FW45 to achieve that.
But nonetheless, it will merely save as motivation to do better next time, with the American racer having already made it known that qualifying is a highlight of his race weekend.
"You don't want to get too greedy, it's been a great weekend," he said. "I'm very happy with the way it went, I'm very happy with the pace we had.
"Am I a little disappointed to miss Q2? Yes, because I know the car was capable of making it. So as a driver, that's never the nicest feeling.
"But to be honest, that fuelled me, that gave me more motivation and I want to come back and be better next time."
As for McLaren's Oscar Piastri, his debut weekend in Bahrain was far from smooth. It featured a Q1 elimination and then retirement from the race with an electronic issue on his MCL60.
But up until his retirement, he thought he was acquitting himself well in his first F1 race.
"Launch was really good, didn't get the cleanest run into Turn 1 with [Yuki] Tsunoda, but yeah, I thought my first lap was reasonable," said Piastri.
"And then after that, sort of in the DRS train not being able to do much until some other people had some tyre deg and then managed to pass [Nico] Hulkenberg, so all in all, I think a lot of boxes ticked from the start, and obviously was clean myself, so I think it was positive up until that point."
Piastri did not do any racing in 2022 while serving as Alpine's reserve driver, so the 2021 Formula 2 champ was "pleasantly surprised" to find that he quickly shook off the rust and settled into the task of racing in Formula 1.
"Yeah, I think I was I'd say pleasantly surprised, that came back pretty naturally, I'd say," said the Aussie.
"So I think getting a good start, a good launch was a good confidence boost, and then I did my homework for the first lap and then I've raced around here in F2, so I knew a little bit what to expect.
"But yeah, I thought from my side everything was going pretty well, just experiencing the dirty air effect and following and managing the battery pack at the start of the race, were all boxes that I've now ticked off, or at least partially ticked off. So yeah, I thought it was going well, and I was pretty happy up until we stopped."
PlanetF1.com recommends
'Super proud' Alex Albon says Williams progress second only to Aston Martin
Bahrain GP conclusions: Believe Aston Martin hype, Wolff's biggest challenge?
Fernando Alonso ripping up the rulebook with Aston Martin move already vindicated
And as for the almost-rookie Nyck de Vries, while his first F1 start actually came at Monza last year, Bahrain 2023 marked the start of his journey as an official Formula 1 driver.
And at least this time, with a full pre-season of preparation under his belt, he was not feeling as physically beat up as he did following his Monza outing.
"A lot better than Monza! I think I'm ready for a double training session tomorrow," he told PlanetF1.com when asked how he was feeling after that official debut.
As for the pace side of things, De Vries said it gave his AlphaTauri team a boost to see that they actually were in the midfield fight, with De Vries having fallen at the first hurdle in qualifying.
But having started P19, he was satisfied with his P14 finish, even if he did feel like a couple of positions were potentially left on the table by AlphaTauri's decision not to pit him under the VSC.
Asked if he felt like progress was made in the race, De Vries replied: "Certainly. And in all honesty, I think we were encouraged to find out that we were actually fighting in the midfield. We were up there to fight against the others, and that was positive.
"We gained some positions, obviously there were some retirements, but I think it was a decent comeback in terms of performance and execution after the last couple of days.
"We decided to stay out for the last VSC, which maybe would have paid off differently if we did [pit], but I think points were not realistic. However, a P12 fight could have been maybe doable, but overall, I'm fairly encouraged by our race."
De Vries' team-mate Tsunoda was actually harrying Albon for that final points-paying position, falling just one second short, and De Vries thinks he could have been in that conversation too with a better qualifying display.
"I think we were right up there as well. If we would have qualified a little bit better, we would have been in the same mix," said the Dutchman.
"So it's encouraging to experience that the race pace was decent, but it also shows that we need everything to come together to score points, because we still need to be realistic and acknowledge the fact that there were retirements, so there is still work to do."
Additional reporting by Thomas Maher