Button: 'Disgusting' Corberi deserves lifetime ban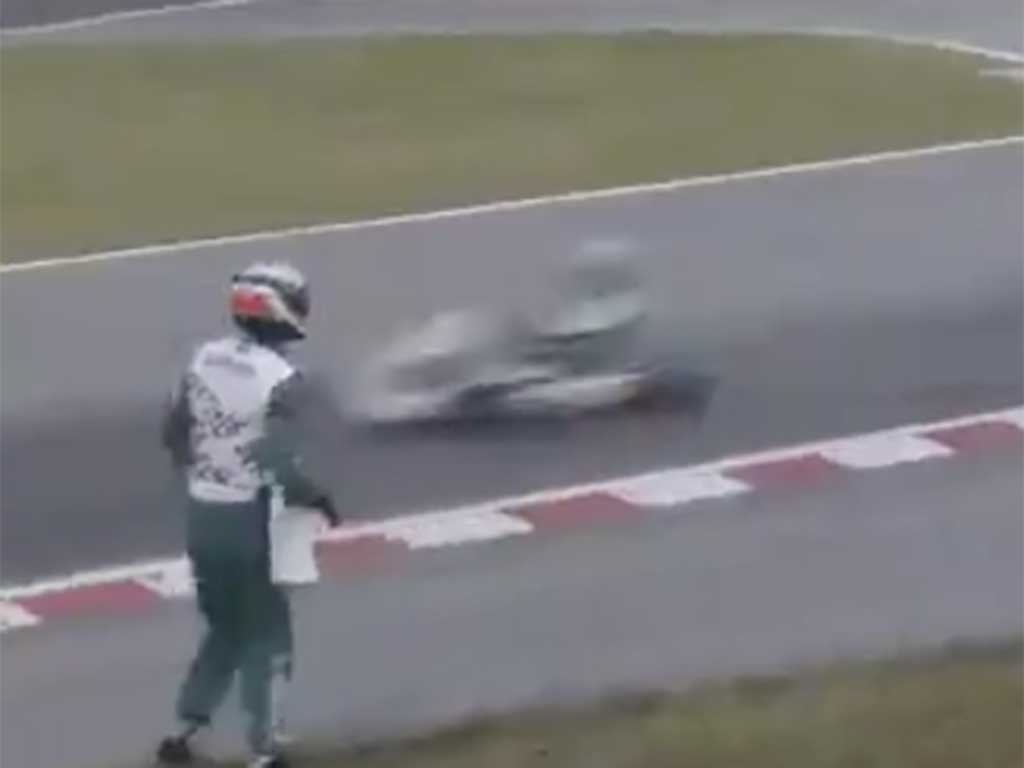 Karter Luca Corberi has received widespread calls for a lifetime ban after an absolutely deplorable act in a FIA Karting World Championship race.
Footage emerged online of the 23-year-old after he retired just nine laps into the 23-lap KZ Final race following a collision with Paolo Ippolito.
But, rather than head away from the race track, Corberi unbelievably picked up the broken bumper from his kart and waited for Ippolito to make his way around to him again. Once he did, Corberi subsequently threw the debris at Ippolito's kart.
Karting driver Luca Corberi got mad at a race and then this happened. Should be a ban for life. pic.twitter.com/ofVoSif6fJ

— F1 Feeder Series (@F1FeederSeries1) October 4, 2020
Corberi did not stop there, either, as he also sought out Ippolito after the race and started attacking him.
Karter Luca Corberi continues to vent his anger after the kart race. Somebody arrest this guy. (via @EstagiariodaF1) pic.twitter.com/R9Kuk2VI4G

— F1 Feeder Series (@F1FeederSeries1) October 4, 2020
Formula 1 World Champion, Jenson Button, was one of many dissenting voices after seeing the footage and wants CIK-FIA Karting president Felipe Massa to take some very serious action.
"Luca Corberi has just destroyed any chance he had at a racing career after his disgusting behaviour today at the FIA Karting World Champs," Button wrote on Twitter.
"His father owns the circuit and is seen power driving the guy into a wall. Life ban for both of these idiots please."
2019 Indy Lights champion, Oliver Askew, added: "Disgusting scenes from the CIK World Championships, no place for that in our sport.
"Could have been a very scary outcome for the drivers on track and should be a good lesson for young drivers on HOW NOT TO ACT."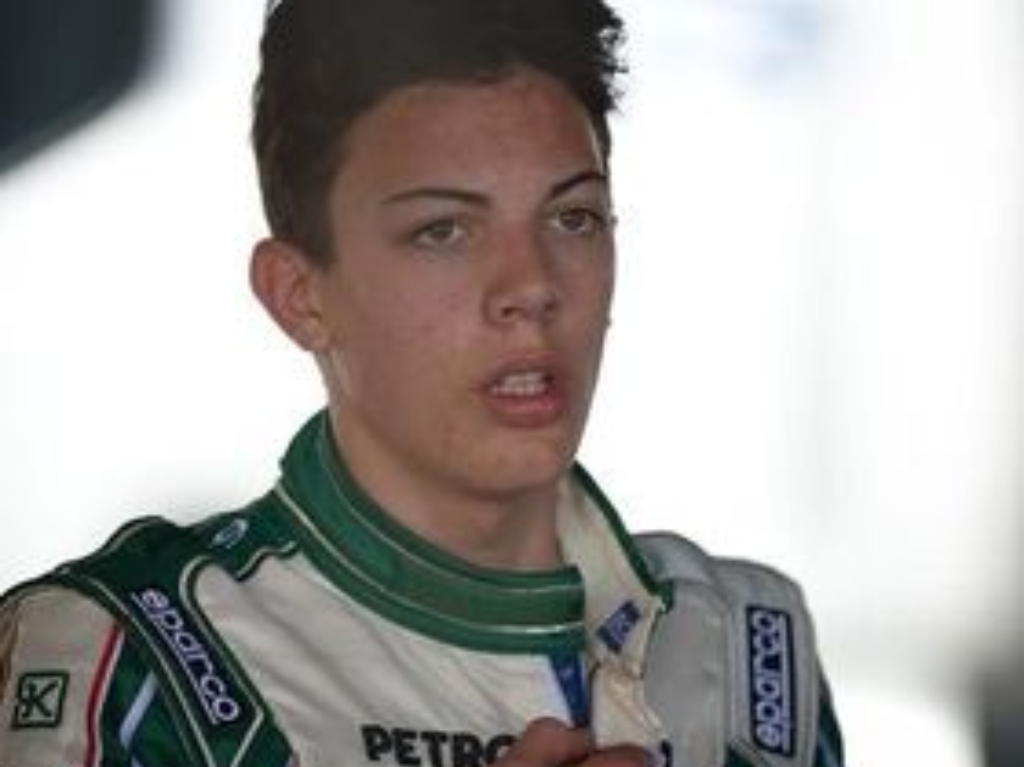 A day after his disgraceful actions, Corberi posted on Facebook to announce retirement from all forms of racing with immediate effect.
"I'd like to apologize to the motorsport community for what I've done," he said in a statement on Facebook.
"There are no excuses to explain why I've done such a disgraceful act, this has been something I've never done in my 15 years of career, and I really hope it won't be seen by anybody else in the future.
"After the race, once I was been called by the stewards, I asked them to take my licence away because I was fully conscious about my irreparable mistakes, but as they showed me, they don't have the power to do it, it's written in the international rules.
"For this reason, I've decided to not take part in any other motorsport competition for the rest of my life, that's not a self-justice, it's simply the right thing to do.
"My family has been in karting since 1985, we've seen it grow, we've seen the best and the worst part of it. This episode will be remembered as one of the worst in our sport and that's something I'll never forget.
"I'm not asking for any indulgence, because I don't deserve it. I will totally agree with the punishments required.
"I'm writing today to say sorry even if it's not enough, because, after all the bad things that happened during this event, the worst has been done by me, a guy who loves this sport and after the worst day of his life will still remember his good racing memories."
This, of course, is not the first time a racer has lost their cool at the race track and won't be the last.
There have been been plenty of bust-ups in Formula 1 over the years, with Nelson Piquet v Eliseo Salazar arguably setting the gold standard in 1982.
It came when race leader at Hockenheim Piquet attempted to lap Salazar.
Instead they would collide at the chicane, ending the race for both of them. From there Salazar became a punchbag for any body part Piquet could use as a weapon as the Brazilian went to town on the Chilean driver.
And not only the fight – Murray Walker's commentary is just hilarious.
Check out PlanetF1's top 10 Formula 1 bust-ups, featuring Nigel Mansell v Ayrton Senna and, more recently, Max Verstappen v Esteban Ocon.
Read more: Top 10 Formula 1 driver bust-ups
Follow us on Twitter @Planet_F1, like our Facebook page and join us on Instagram!