Magnussen and Grosjean grilled in press conference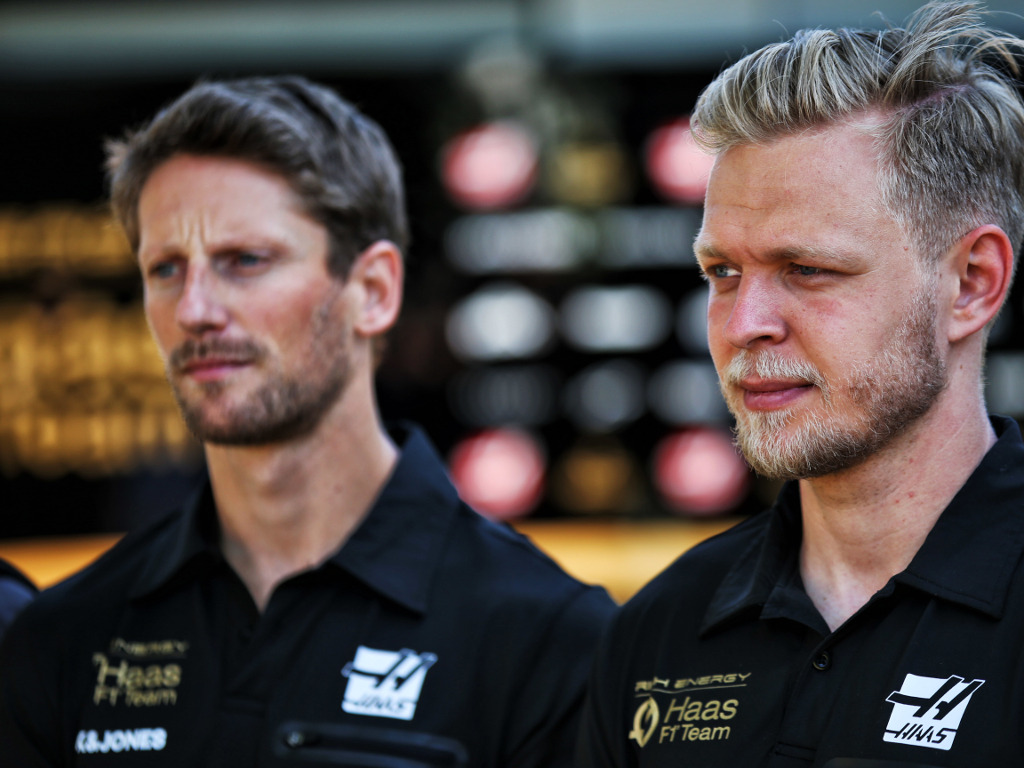 Romain Grosjean and Kevin Magnussen have made it clear they have no issues with each other, with the former getting particularly animated in his responses to numerous questions about their relationship.
The Haas duo proved to be the star attraction in the FIA's Driver Press Conference after they risked throwing a big handful of points away following another on-track collision at the German Grand Prix in the late stages.
Haas boss Guenther Steiner has seemingly ruled out making an in-season driver change but is ready to implement team orders  in order to prevent more accidents between the pair, who have also had incidents at the Spanish and British races this season.
Grosjean and Magnussen had plenty of questions fired their way in Hungary, with Sky Sports F1 presenter/commentator David Croft trying his best to stir the pot when asking whether they both feel their team-mate is to blame for the issues.
"I think in the heat of the moment you feel that you're in the right," Magnussen replied.
"Then you analyse things after and you see that it's more level and not as big a deal as it feels like on track.
"At the end of the day, I don't feel like it's a big deal and we will try everything we can not to have these issues again.
"I think it became a very big deal after Silverstone when we punctured each other, apart from that, the end of the story is we  respect each other and we want to do the best for the team.
Grosjean responded by making a comparison to the coverage Formula 1 gets compared to football in terms of behind the scenes access and how that has added to this particular storyline.
"On the football pitch you don't have any microphones listening in," Grosjean said.
"The team-mates can say within the team they are not happy with each other, but you're not saying that team are having any issues.
"Formula 1 is great in that everything is broadcasted, but it also makes a story out of nothing.
"Our relationship is good. When you're driving at 300kph, obviously you're not going to say 'oh please…I think, you know, I was in my right and he was in his wrong, do you mind if you give me the position back, if I may…'
"No, you're just going to say 'f*** off, just give me the position', so unless you want us to be very, very boring then I'll remove the microphone from the helmet."
He then joked: "I mean it's still his fault [points at K-Mag] but it doesn't really matter does it?"
Magnussen had said to an earlier question that he feels his incidents with Grosjean are more down to bad luck as opposed to anything else.
"There is no bad intentions from either of us," Magnussen said.
"At Silverstone we punctured [and both DNF'd], then later in the race you see cars flying into each other and nothing happened.
"We've got to look at that and just say it's bad luck really. That's pretty much it."
Follow us on Twitter @Planet_F1 and like our Facebook page.