Magnussen: Current F1 cars have 'endless amount of grip'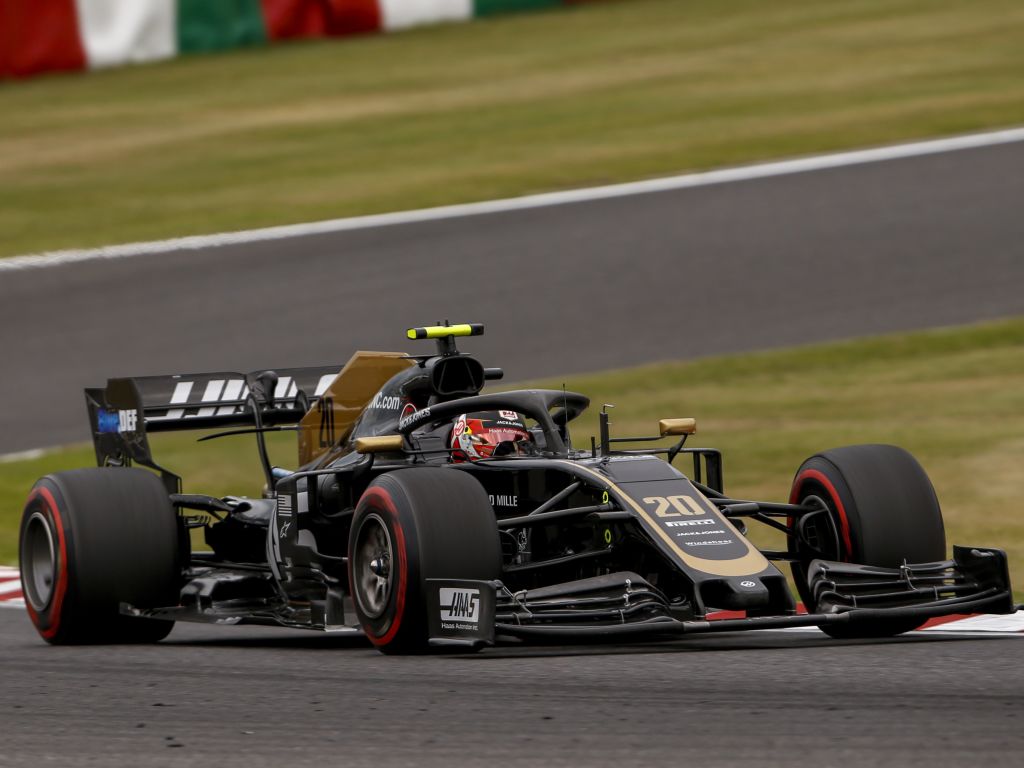 Haas' Kevin Magnussen believes the current generation of Formula 1 cars have an "endless amount of grip", eliminating balance issues.
Since 2017 Formula 1 cars have been at an all-time high when it comes to downforce levels with the wider cars and tyres allowing for greater speed through the corners.
This also means that they are more stable than ever before while cornering, and according to Magnussen, the "endless amount of grip" has made serious handling issues a thing of the past.
"I think these cars have so much grip and so much downforce that you can always get it to do more or less what you want," he told Motorsport.com.
"It's all really just down to the overall grip. You can always get it to behave well.
"In the past, with the previous generation of cars, you would always have some instability in the rear under entry, and then understeer mid corner and issues with traction on the way out.
"That is more or less what you would always find, so you were always compromising yourself.
"With these cars you have just got an endless amount of grip. So you never really have problems with instability on entry, and if you have understeer you can always fix that.
"And on new tyres at least, traction is no problem. It is just the fast cars have a higher level of grip so it's never a balance issue any more."
Follow us on Twitter @Planet_F1 and like our Facebook page.