Kevin Magnussen has bemoaned the existence of a two-division Formula 1, saying it "really sucks" and is "no fun at all".
Haas showed encouraging signs of improvement last season and are firmly involved in the midfield battle as they continue their progression in the sport.
While Magnussen is happy that the American outfit are more competitive, he still struggles to be motivated when the best he can hope for is a P7 finish in races, unless there are retirements ahead from one of the Mercedes, Ferrari or Red Bull cars.
"That made a big difference," Magnussen told ESPN. "But it's still not fantastic, it's still seventh.
"It's so far from what I imagined. The mentality I have now is so far from anything I thought I would have.
"That part of it really sucks, it's not at all fun.
"But it's still Formula One and you still take pleasure in doing a good job, of course, but I'm looking forward to one day when there's going to be change.
"If you'd told me that as a kid, 'Kevin, one day you'll be happy with seventh', I'd have killed myself! But that's the situation.
"It's just Formula One as it is in these days, unless you're in one of the top three teams you can forget about podiums and wins.
"That's a bit sad. We take pleasure in the races where we feel we've done the best we could.
"Hopefully one day we can celebrate a bit more properly if one day we can get on the podium or a win, who knows."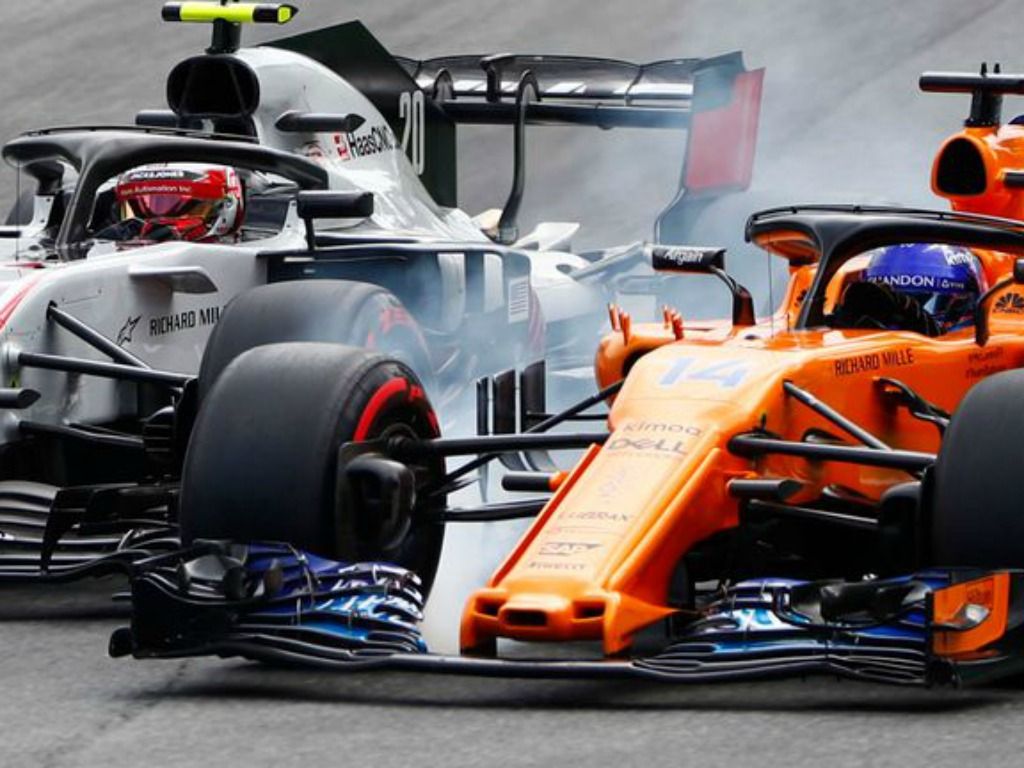 Magnussen has a reputation for being an absolute no-nonsense driver, but he said he is forced to race that way as there is nothing to lose when only a handful of points are on offer.
He added: "No, it hasn't [been natural]. I try and make the most out of the situation I'm in.
"When you're fighting around those top ten places, sometimes you are in a situation where you have nothing to lose.
"If you are fighting for a championship, you're driving for Mercedes, Ferrari or Red Bull, you're guaranteed to be in the top six. You will always score points so you might as well take P6 instead of risking everything for P5.
"Whereas if you're in the midfield and you're P10 and you're being overtaken, you're screwed anyway, and it forces you to take a lot more risk. I think that's the difference.
"I'd be driving a lot differently if I was if I was fighting for the championship.
"I have fought for championships before [in junior categories] and [in those scenarios] I was driving differently. But that's just the way it is, where we are."
Read more: Liberty Media – Are they really putting the fans first?
Follow us on Twitter @Planet_F1 and like our Facebook page.