Two alpha drivers will be a no-go for F1 teams
Jos Verstappen entertained the idea of seeing Max v Lewis in the same car, but PlanetF1 readers do not think that is a realistic option.
Plus your thoughts on Jenson Button's claimed failed move to Ferrari in 2013 and our rankings on the 2021 driver line-up.
WhoKnew: I couldn't care less if Max and Lewis or any other driver on the grid never raced again in F1 and there was an entirely new batch of drivers.
As for seeing Max in a Mercedes nope, let's see him drag a team up to win a WCC like Lewis and Michael did.
JPSSenna: I have watched Hamilton since the beginning and his early racing days he did change his direction in the braking zone. They all do as it's something that takes a while for them to shrug off from their kart racing days. I don't think you will see that from Verstappen these days.
As you say the last time he he did that was Baku…. which was a long time ago now. All drivers make errors whilst racing, Lewis is no exception, he was still crashing regularly into drivers when he was 27.
Martin Faber: Lauda has been quite open about this…. they never offered anything, in fact Lauda and Toto never ever talked with Max about a seat. Both Toto and Max laughed it off late last season when Ziggo interviewed the both for their yearly documentary. Max to Mercedes is a media thing coming from the same source as Lewis to Ferrari… no source at all, just gossip. It's funny though it's mostly Lewis fans repeating this same story over and over.
Skypew: No team in their right minds will have two alpha drivers at the same time. Those commenting seem to forget the teams aim is to win World Championships. Anything else is bonus.
DRH: Beating an out of prime 36 year old driver is not a great feat. A 23 year old Hamilton destroys Max.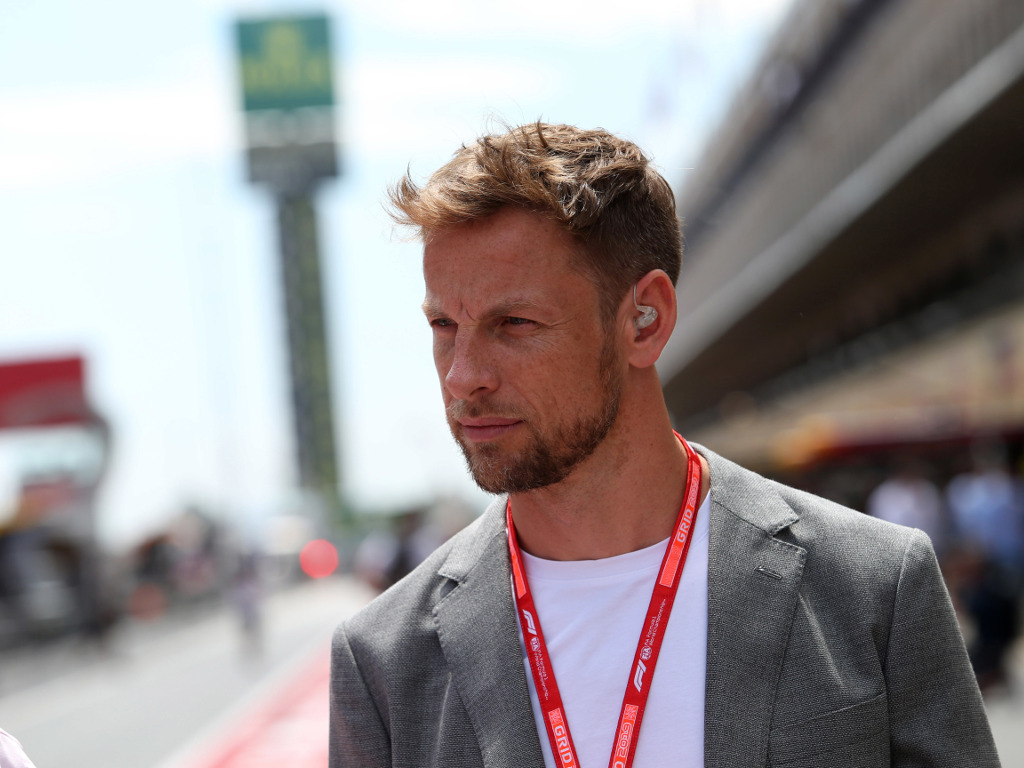 Gary: A strong second driver will aways make a team with a good car finish higher with there lead driver if they manage it right ..options and uncutting wins races your lead driver has no business winning …watch red bull in 2021 .
Sankalp Patil: In 2012 Mclaren lost focus mid-season trying to accomodate Button who was struggling with car handling.
Richard Bello: JB is not really a top rated driver, when he moved to Mclaren a few things happened:
1. The car was built around LH44 for sure
2. Ron Dennis stepped down as TP and put Martin Whitmarsh in place, it's common knowledge Whitmarsh wasn't fond of LH44
3. Whitmarsh was undermining LH44 and JB knew this, when LH44 left it was up to JB to help build the cars based on JB input who got support from his dad,
4. New regulation change and Fernando as new team mate,
5 JBs dad passes and JB is lost at sea with regard to technical input as they also had to babysit Fernando.
JamesZ: Button gets away from this somehow but he was a major reason for McLaren's fall from grace which they are still recovering from. He has rode that unique 'Championship' very well but he is not as good as all this hype that surrounds him. He helped McLaren go down a blind alley.
AK: I swear half of the drivers had a Ferrari move 'ready to go'. Kubica in 2012, Perez in 2013, Kimi in 2013, Button 2013, Hulkenberg in 2014..
Terry Murry: Talking lumps, because one of the main reasons Lewis got out of McLaren was because in June/July 2012 McLaren were going to build a car based around Button for 2013, because he asked for it. Who gets that at McLaren with the form and capabilities they were in at the time and then looks to leave? No driver would. That is first driver status treatment.
In case you missed it, our ranking was:
1. Red Bull
2. Mercedes
3. Ferrari
4. McLaren
5. Alpine
6. Aston Martin
7. AlphaTauri
8. Williams
9. Alfa Romeo
10. Haas
Zee Monicelli: Mr Giovinazzi on paper has not had the best season or seasons. However starting your F1 career with your teammate being a former WDC in Mr Raikkonen then that is not easy. Though he's quick but still needs to find rhythm to get the best of himself. I'd like Giovinazzi to drive for Ferrari one day but he still needs to fulfill his potential this year or so but sadly he may fail in F1.
WinstonSmith84: Mercedes-Benz should be rated no better than Williams, or Williams should be rated no worse than Mercedes-Benz. It depends on one's perspective. Red Bull, McLaren, and Ferrari have very strong driver line-ups. Both Alfa Romeo drivers have been showing good form in an inferior car. Gasly was one of the top rated drivers last year. Renault is a wild card, as are half of the drivers signed to Aston Martin and Haas. Putting Schumacher's kid in the worst driver pairing is one of those things that I'm glad I didn't have to sign off on, much like tanking Vettel because Ferrari decided to destroy him.
Prive Tje: Both sub par but Perez has one thing that Bottas doesnt have: Self-believe and confidence. If something goes wrong Bottas implodes while Perez will shrug his shoulders and move on. The whole viking Bottas v1 and v2 is proof enough. Anyone who feels the need to present himself like that has a weak mind.
Rafa99: Equal top two teams should be Red Bull and McLaren, followed by Ferrari. Mercedes is a team of 1.5 drivers. If only we could give those 8 drivers the same Merc car this season, then we'd know for a fact.
Bjoern: Merc should not be that high, 8 would rate their line up 4.th, both Ferrari and McLaren have better matching lineup.
Follow us on Twitter @Planet_F1, like our Facebook page and join us on Instagram!