The Hamilton v Rosberg debate is back on the table, plus your thoughts on this already weird and wonderful race weekend in Turkey so far.
The PlanetF1 mailbox picks out some of latest comments for you to muse upon and discuss further with your fellow Formula 1 fans. Play nicely…
Rosberg deserves some credit for the 'new' Hamilton
Time is not Absolute: Toto is the primary observer of Lewis Hamilton so he may be correct; however, I just can't see Lewis improving just through self-analysis.
Lewis has toned down on his mistakes, has been more consistent and is more adaptable than he ever used to be.
I've been observing Lewis over the years, and the thing is that despite having brilliant raw speed, he wasn't complete as a driver that was going to be a legend.
He was a past day Verstappen, who was fast, aggressive (in a good way) in racecraft but perhaps unable to be legendary like consistent. Since 2017 this has drastically changed. Note the word drastically.
Hamilton has never been the same since he got beaten by Rosberg, whether with credit or not.
Siphiwe Malambo: I think it did help him; he became extremely consistent from then on. Almost unstoppable vs his teammate.
Born slippy
Slippery track? No problem…… 😂 #TurkishGP pic.twitter.com/kVoJaYDDkl

— LeeMathurin (@LeeMathurin1) November 13, 2020
Glyn Ruck: Great track, crap surface. Grip is hopelessly inconsistent. Wrong tyres. Teams that can't get them into some sort of operating window are going to battle.
Should be fun to watch, although there might be too many safety cars.
Full fuel load might help. Hopefully will rubber in as fuel load comes off.
Dave Hands: Lewis has a valid point. FP1 was a complete waste of everyone's time and FP2 only a little better. Before the race, Pirelli were expecting lap times sub 1.20 secs, but the reality was 10 seconds slower.
Unbelievably the circuit owners washed the track a couple of hours before FP1 leaving damp patches to go with the already oily surface. I think we will see faster laps but not until towards the end of the race when the track has rubbered-in properly.
TonyH: Perhaps a bit of perspective is needed as F1 fans (assuming everyone commenting is an F1 fan) we want interesting, exciting races, and so far this season, with the adjustments due to covid, we've had some; unfamiliar tracks, sub-optimal tyre-track combinations, racing at tracks at different times of the year and so on have provided some great entertainment.
However, drivers and teams have a totally different viewpoint. For drivers there is immense pressure to perform, whether that's to keep their seat or win a world title. Under similar pressures, the teams work tirelessly to optimise their package. In other words, where fans want the unpredictable, spanners in the works situations, the teams and drivers want predictable, known quantities that they have spent years and vast quantities of money developing their cars/drivers for. From that perspective, I'm sure the surface in Turkey will appear a bit s**t with a capital S. Nice for us, probably a bit frustrating for them.
You have to admire, but not necessarily like, Mercedes' and LH's absolute, relentless striving to be the best. I'm sure it's the same throughout the grid but Mercedes, at the moment, just do it better. However, the effort is directed towards optimising the package for a predictable, known set of tracks and a standard format for the race weekend.
My point is, throw a bit more s**t into the mix, take some of the knowns away, add some unpredictability, and we all benefit from more interesting and entertaining races. Is Lewis Hamilton or Max Verstappen the better driver? Is the Merc better than the RB? I don't think there's a clear answer, just that Merc/LH seem to be the optimum combination under the present format.
Would the answer be clearer in a season when the teams/drivers have to continually adapt to unfamiliar circumstances?
Probably not, and in some ways, from our perspective, it doesn't actually matter. To us, F1 is entertainment. For most of us, our livelihoods or anything else important are not dependant on F1. Drivers complaining about s**t tracks and so on may be the just what we need!
Are Mercedes sandbagging in Turkey?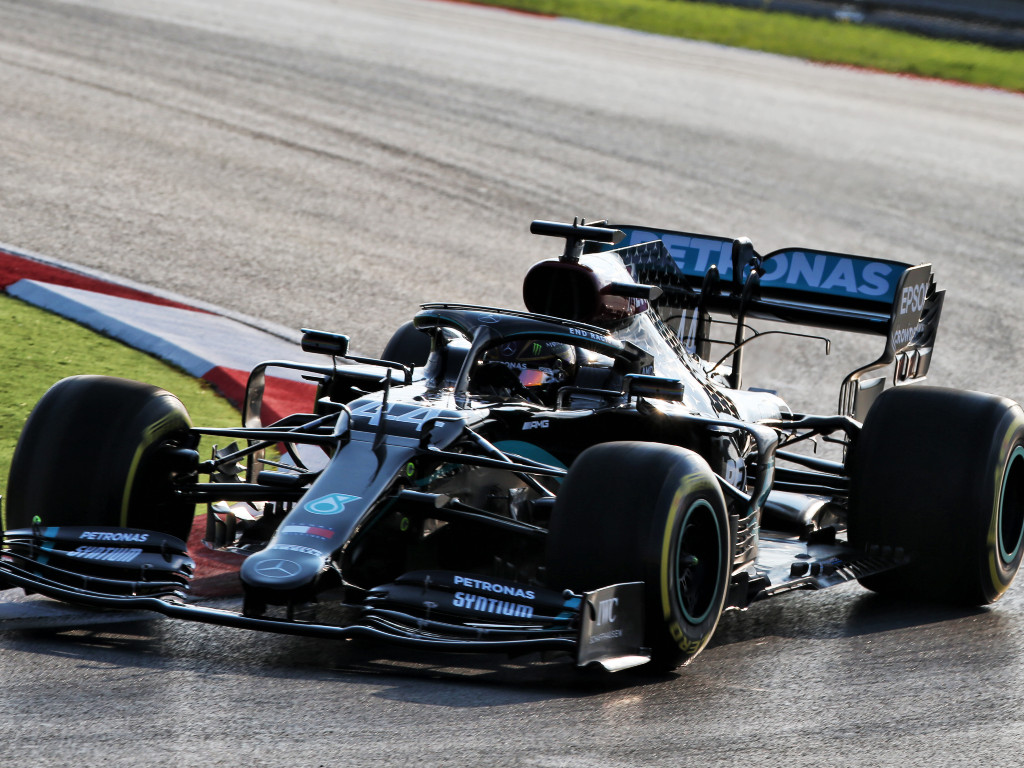 Marquez: We'll see what happens when it counts in Q3. Mercedes are just sandbagging, and even if they are struggling, they have enough in hand to still get pole and win.
But it would be great if the tyres are messing Mercedes up like at Silverstone.
Red Bull and Ferrari are looking competitive, but let's wait and see.
I fully expect a Mercedes pole and win and for Hamilton and Toto to let us know how incredibly difficult it was again winning with the best car.
Graham Duerden: According to the BBC Sport report, the lap times are hugely slower than predicted and even 13 seconds off those set in 2011 qualifying, since when F1 cars have become several seconds a lap faster. This isn't the cars, or stopping development, this is a slippery track and once it 'beds in' the laps will get much quicker and the usual teams will return to the front (barring accidents).
Follow us on Twitter @Planet_F1, like our Facebook page and join us on Instagram!