With various streaks and potential records now over for Lewis Hamilton, should he sit out the rest of the Formula 1 season?
That is one topic being discussed by PlanetF1 readers, plus your reaction to his stand-in replacement George Russell and more on how Max Verstappen is being perceived by the press.
Hamilton should sit out the rest of the season
— Lewis Hamilton (@LewisHamilton) December 1, 2020
Patrick Traille: Lewis Hamilton is in mandatory isolation for ten days, which means he wouldn't be back for Thursday but could be back for Friday [11 December].
He should just sit out the season anyway as he can no longer achieve 100 poles or break the record for most wins in a season. Three streaks came to an end this week: consecutive starts from the start of his F1 career, consecutive finishes and consecutive points finishes. Lewis had 12 wins of 16 races and three of which he did not win, when he had penalties. This was about to be like his F3 days. Give Russell the two weeks, and if he wins them both, he can replace Hamilton next year.
DillBickle: He could sit out, but I feel like the buzz around the final race is nice for drivers and the firework show as well. I bet Merc will have a large celebration due to wrapping up both titles. So I could see him showing up but deciding not to race, but I don't think he will miss the weekend entirely.
Bottas must beat Russell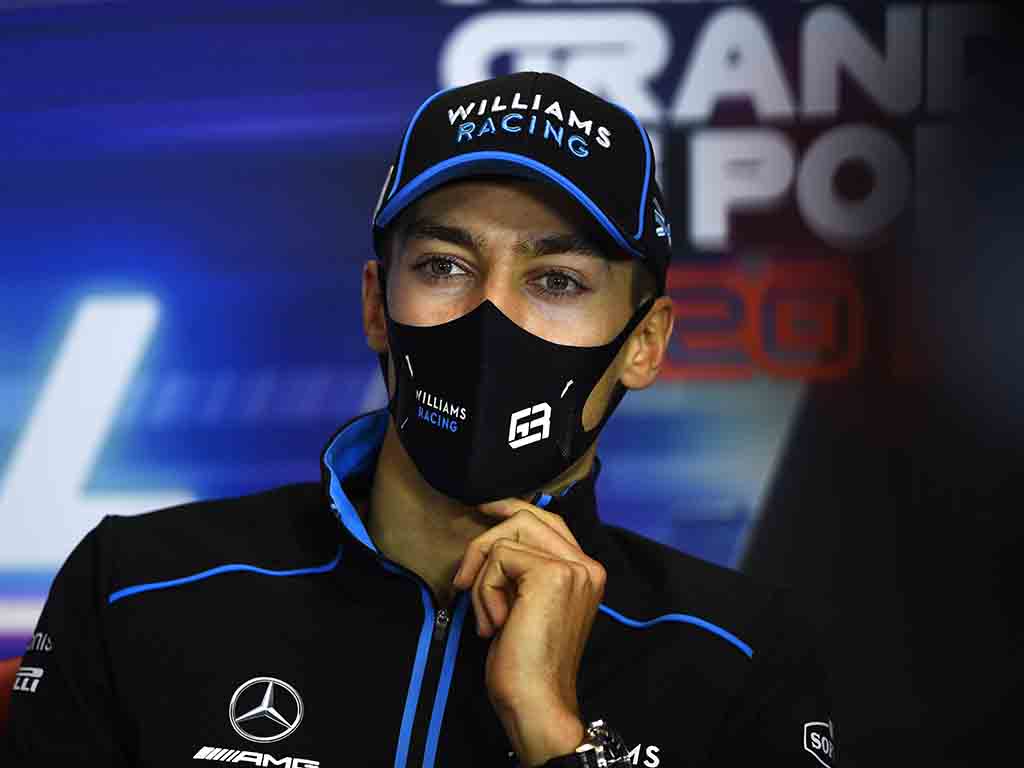 Jah: Russell must prove he can deliver. But Bottas, being in his Mercedes for years unlike George, is obliged to beat Russell to demonstrate he deserves his seat.
This should be entertaining.
Dan: If Russell gets within two-tenths of Bottas, he will be doing well. He has enough experience of the 2020 cars, but it's still a big change, and Bottas has qualified pretty well this season. It should be one hell of a race this week, although because it's an unknown layout, it will, again, be hard to really judge Russell. IMO anything less than top five would be really disappointing, a podium would be decent and beating Bottas would be amazing.
Merc playing smart giving 'good boy' Russell the drive
Djon Drago: Smart move by Mercedes and expected nothing less. Russell will follow team interests while he can prove himself bringing the car in the points and not to pressure Bottas [if he is] able to. Mercedes will see on telemetry if Russell is near-future potential.
Given Russell will understand this I expect him to at best fight with Max but not with Bottas. Ideal track to jump in as well. Hope Russell does well and proves what most of us think to be able to see in him while in a lesser car.
Verstappen's 'Dutch directness' is misunderstood
Max Verstappen was heavily criticised after saying that, if he was a team principal and his driver didn't want to race after Romain Grosjean's crash, he'd sack them.

However, he says his comments were misunderstood.https://t.co/S0hvnE5Q4Q pic.twitter.com/IfFaSsMQql

— Planet F1 (@Planet_F1) December 2, 2020
Ruben Lampe: Because [the] press love to mistranslate and create drama, Verstappen is perfect to play 'the bad guy' even when half of the time he gets misinterpreted.
[This is a] simple example of Dutch directness which is understood as rudeness in a lot of the world, while here it's considered honesty. Non-Dutch and especially English / American people seem to really struggle with Dutch directness. While here you would be seen as lying or fake persona if you aren't direct and upfront.
Drew: I don't buy this Dutch directness. I think it's an excuse. Anybody can be direct even me and I am English, but it's doing it in the right context. Being respectful and not boasting arrogance is not difficult. The media are making him into this character, and he is playing right into their hands. He is not proving people wrong he is proving people right!
Oxyuris: He [Verstappen] is still wrong. The only people who go on about "if you have doubts, then you shouldn't race, it's time to retire" are people who haven't raced, or been in a similarly dangerous and pressured situations.
Only oafs like Verstappen consider it a sign of weakness to admit to having emotions or to having thought about the potential risks, most of the drivers have lifestyle/mental health coaches and will regularly talk about through their doubts. It doesn't make a person weak or inadequate to be thoughtful and considerate, in fact it's usually the opposite.
Follow us on Twitter @Planet_F1, like our Facebook page and join us on Instagram!