Mazepin's apology for video just doesn't cut it
Nikita Mazepin did apologise for his abhorrent Instagram video, but it was an apology that left a lot to be desired.
Your reaction as one of Haas' new signing already cause problems and Red Bull's continued overlooking of Sergio Perez causes more headaches.
Mazepin's 'apology'
— Nikita Mazepin (@nikita_mazepin) December 9, 2020
Shajee Alvi: "I have to hold myself to a higher standard as an F1 driver"?? What??
Mate, you should hold yourself to a high standard as a human and understand such behaviour is unacceptable irrespective of who you are. Only comes across as he wouldn't have apologised if he wasn't an F1 driver and realised his career might be in jeopardy. Fool. Totally disgusting.
PodRacerW: Forget about his incident, I've read that he'd already put himself in enough $hitty situations until this time. They should fire him, he's not gonna improve his personality after this age.
Terry Murry: Can I just say, this is not how friends treat each other. I wouldn't want to be friends with anyone who finds this appropriate they are the tyre of people where if one is drunk you could wake up to something very horrible and photo's circulating around to everyone as banter.
Rob Tunnah: However, quite a few professional sportsmen have seen their careers die because of similar behaviour. Whether it was consensual is moot. The very fact that employers regularly check out a potential employee's social media history tells us everything we need to know in that regard. The days when unsavoury acts and attitudes can be passed off as "Jack the lad" high jinks are over at this level.
The Sixteenth: The majority of children have a smartphone with social media capabilities, and by high school age another majority are all over Instagram. The age restrictions on social media are easily bypassed. They're then certain to follow the stars of their preferred sports.
There's no denying that children can access adult sites as easily as anyone, but they know what they're seeing is unusual, it's taught to them in schools. Mazepin is normalising everyday sexual abuse.
Don't compare Mazepin to Hunt
Chris Schram: James Hunt was a rascal and a scamp, but also a charismatic and charming gentleman. Unfair to besmirch his good name by linking it with this crude and classless nobody. Niki Lauda noted that Hunt was one of the few people he liked, a smaller number he respected, and the only one he envied.
Perez a no-brainer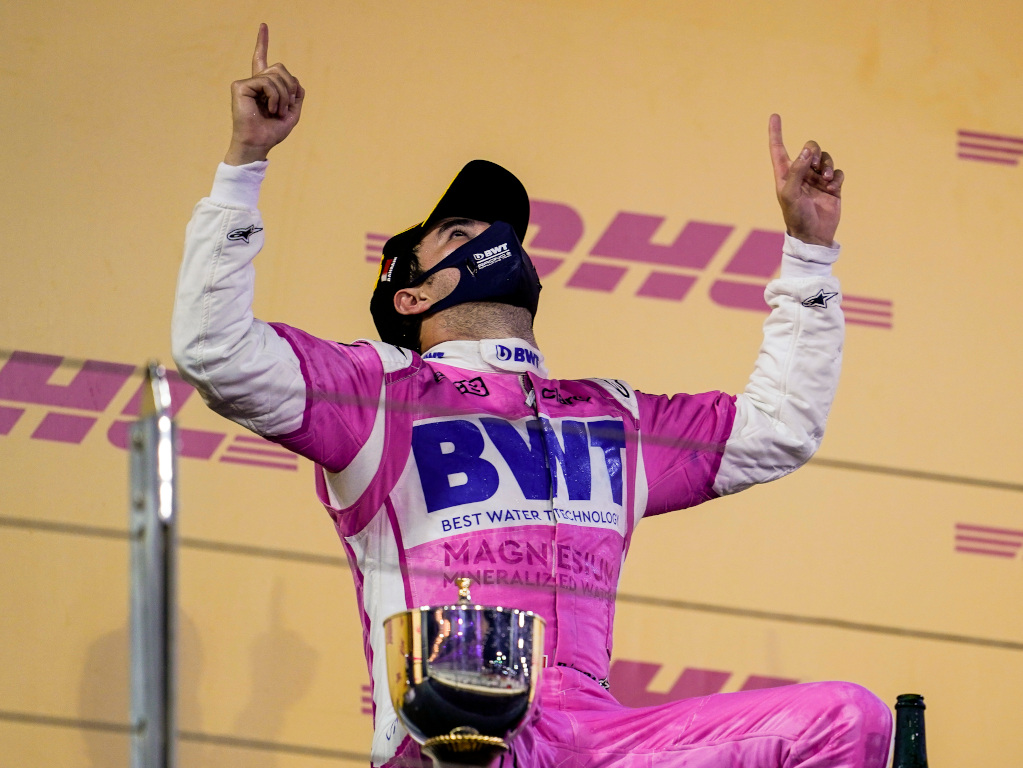 Alex: I love [Nico] Hulkenberg, but I think even I would sign [Sergio] Perez.
Perez first, Hulkenberg second.
The worst option is keeping [Alex] Albon. He is not just bad. He's terrible. Imagine if Bottas was as far from Hamilton as Albon is. He'd be getting slated.
Joe Mc: Merc (and Red Bull – and considering that's where the money is, pretty much all the teams) are a constructors' championship focused team. To do that effectively, you need team harmony. Bottas is just about fast enough (he's #2 in the championship) and doesn't rock the boat, you just wouldn't get that with Russell for example.
There's a perfectly valid argument to keep Bottas – I'm not sure I agree with it, but there is one. I'm not knocking Russell at all, but he wants to be #1, there would be friction with Lewis (or any other lead driver)
Albon, however, isn't close enough to Max, he's currently five places below him in the drivers' championship, he's not bringing in the points that he should. For exactly the same reason suggesting to keep Bottas, replacing Albon with someone like Checo is valid.
Look at Schumacher, Hamilton, Alonso, Hakkinen, Vettel and Lewis – all of them did their best in years without intra-team dramas.
JPSSenna: I believe that Albon is gone, but it will come down to whether they have signed Hulk already. If they haven't, then they really should sign Perez for one year and see how he fares. If he is no better than Albon, then Albon or Gasly come back to RBR in 2022.
F1 must not become a rich boy's playground
Jamie Borovski: Let's hope we do not end up with the whole grid populated by the sons of a bunch of gazillionaires. Enough already with Stroll, Mazepin, Latifi. Not sure if Mick Schumacher falls into this category, although his dad was said to be worth close to $1B at the end of his career.
Apparently, Lando Norris' father is also quite wealthy, but I think Lando is there on merits. He showed great talent and potential last year, in his rookie season, although it sure looks a bit more difficult for him this year. Carlos Sainz Jr is a better racer than Lando on Sundays.
Follow us on Twitter @Planet_F1, like our Facebook page and join us on Instagram!