Red Bull need to take the fight to Mercedes, plus more of your thoughts on the futures of Lewis Hamilton and Alex Albon.
Keep your comments coming in and yours may well appear in a future edition of our mailbox. Extra points for debating without insults!
Time for Red Bull to pull finger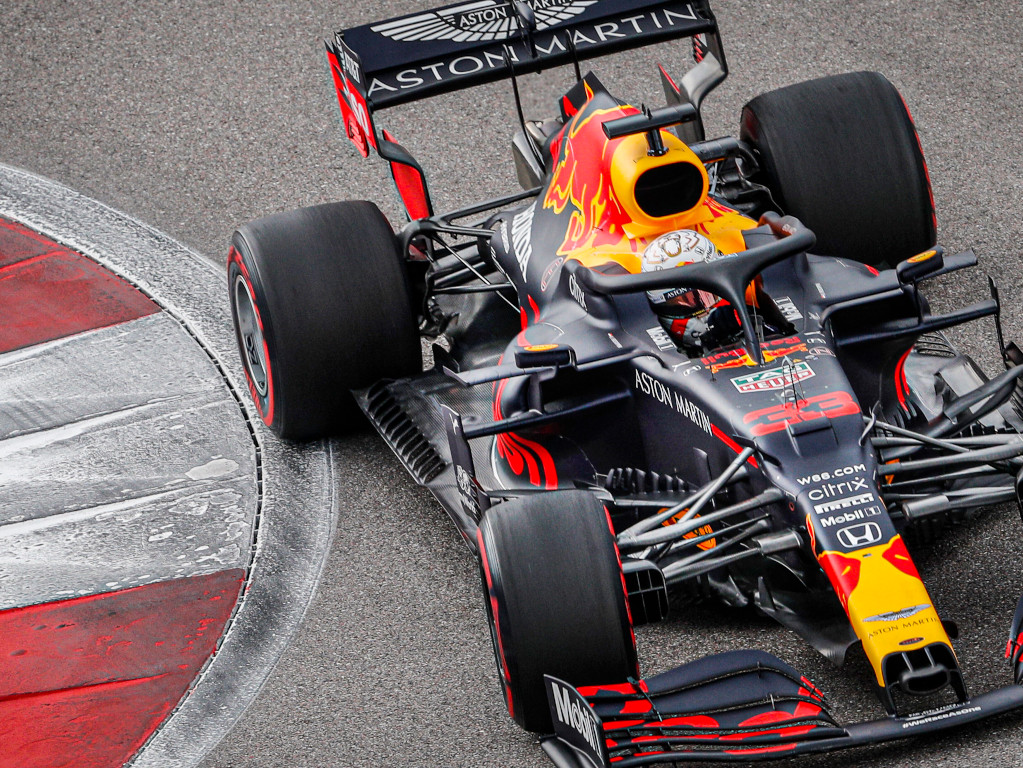 Does Mercedes risk another inter-team mate war? Do we really want another Senna vs Prost? It's not good for the sport.
Rather than Max moving to Mercedes (or Lewis to Red Bull), perhaps Max can stay at Red Bull and they can pull their fingers out and provide a car that is equal to the Mercedes?
Senna and Prost had a very nice battle in 1990 (McLaren vs Ferrari).
dpastern
Mercedes is so far ahead that I don't see any team being able to match that in the next few years. It is a very comfortable situation for a team to be this far ahead and to see that every improvement help to maintain the advantage.
Red Bull can work as hard as they can to match Mercedes's current level, and next year they would still be behind.
Beano
Max is undoubtedly a tremendous driver. However, I find it disingenuous and somewhat pointless to compare someone who has got a handful of wins, even less podiums and zero World Driver's Championships to the guy who holds the record for poles and wins and will soon tie the record for WDCs.
All his fans ever say is 'put him in the other Mercedes, he'll prove what he can do'; however, the truth is that you could say the exact same thing about Ricciardo, Leclerc, Sainz, Russell, Norris and most of the other drivers.
It's completely pointless making comparisons about drivers who aren't or haven't competed against each other in equal equipment on equal status.
F1fan4real
No sign Albon can keep up with Verstappen
The main problem is not a bad streak. The problem is that he [Alex Albon] hasn't shown any signs that he can be anywhere near Max. Mugello was a podium, but a podium he would have never achieved on raw pace the way the other Red Bull can.
Maxmagnanimous
Having the second best car on the field and never being able to fight at the front. Not once! Instead he's in the midfield fight all the time and often being outqualified and outraced by the B team's drivers. Not the mention no other F1 driver has been that much slower than his team-mate. But yes, other than that he's doing fine.
Revolver
A long deal or megabucks for Hamilton?
🏆🏆🏆🏆🏆🏆🏆 https://t.co/e7TkDb98vf

— Lewis Hamilton (@LewisHamilton) November 1, 2020
I hope Lewis signs a long contract.
The fans will love him more. The anti-fans will hate him more.
Life in F1 will be gold.
GoMclaren
No, Hamilton doesn't deserve the same type of contract talks as Schumacher. Hamilton's success is all down to Mercedes and the FIA, Schumacher at least worked his way up with Ferrari, to turn it into a dominant force.
Anyone could win in the Mercedes, so large contracts are not necessary. Only Mercedes can make Hamilton the most successful driver ever, so they hold all the cards.
Marquez
Dropping Lewis is a big risk for Mercedes. Imagine dropping your star and getting beaten by him the following year. The focus moves from Merc to Lewis winning with a third team.
Merc is all about branding; they need to make it work with Lewis until he retires. The pressure is on them more than Lewis.
VB Bolt
Follow us on Twitter @Planet_F1, like our Facebook page and join us on Instagram!