Are Sebastian Vettel's struggles at Ferrari of his own making or is he being compromised by the team?
PlanetF1 readers have been chewing over whether the four-time former World Champion is on a rapid decline or he has suffered as a result of Ferrari putting all their eggs in the Charles Leclerc basket.
And are Mercedes managing George Russell's career in the right way as he prepares for a third year with Williams in 2021?
You can keep the [civil] conversation going in the comments section below. Feel free to get anything else F1-related off your chest as well and we may feature your thoughts in a future edition of our mailbox.
Is Vettel all he's cracked up to be?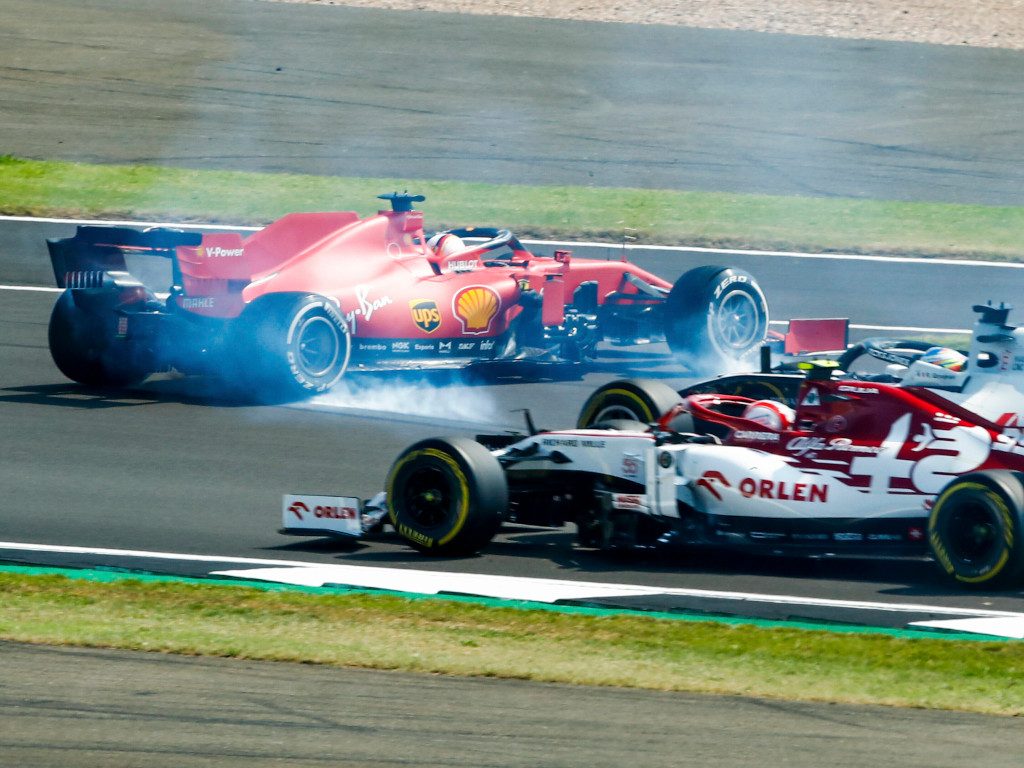 Real Talk Guy: I don't know what to think of Sebastian [Vettel], he had a very competitive car in 2017-18, but his mistakes cost him the opportunity to properly challenge for the championship.
What surprises me is the fact that his racing pace was fine, he could match Hamilton that year, but this season he can't even beat Charles, he has either declined as a driver or maybe his decline had already started even before the 17-18 season, that would explain his rookie mistakes against Hamilton, or maybe Ferrari truly had the fastest car that season and Seb simply wasn't able to deliver, maybe he has never been as fast as many people believe him to be, he just so happened to have driven very fast cars in his career, giving to people the impression he is very fast.
We love him, though, I wish him all the best in his new team, he has the opportunity to impress again.
Doki Tops: It is well known that in the seasons 2017/2018 Vettel had to often try and outlive the car, making it easier to go over the edge. Mercedes won 2017s constructors championship by 124 points, 2018 it was a margin of 84 points, I feel that year Vettel could have won and that was the year things broke down between Vettel and Ferrari, you should win and lose together but in Germany Vettel lost alone, the team did strange things strategy wise, not providing full support behind Vettel. Sad to see, Mercedes wins and loses together that helps everyone improve instead of figuring out the guilt game, Ferrari is all about guilt, the politics run deep.
Two Bob: Being faster isn't enough on its own. Even Hamilton isn't as 'fast' in the literal sense of the word as other younger drivers at their absolute peak or even his former self but his experience and track wisdom more than offset that – just by accumulating so many tricks of the trade and knowing how to apply them to different situations and the resulting consistency corner after corner, lap after lap race after race makes his average speed faster than anyone anyway, just by knowing how to 'feel' his way through a situation and being allowed to by his team trusting his judgement.
Multiple champions require mental skills just as much as raw outright talent – and the fact Lewis ignores his race engineer so often but still manages to deliver based on his own decisions just says it all, banging out laps on tyres that belong in a scrapyard. It's about being fast enough even when you are down, and things are not optimal, in other words when tyres are worn or if had a bad qualifying, or made a mistake. It is not peak speed that really matters.
Hamilton scenario nothing like Schumacher's at Ferrari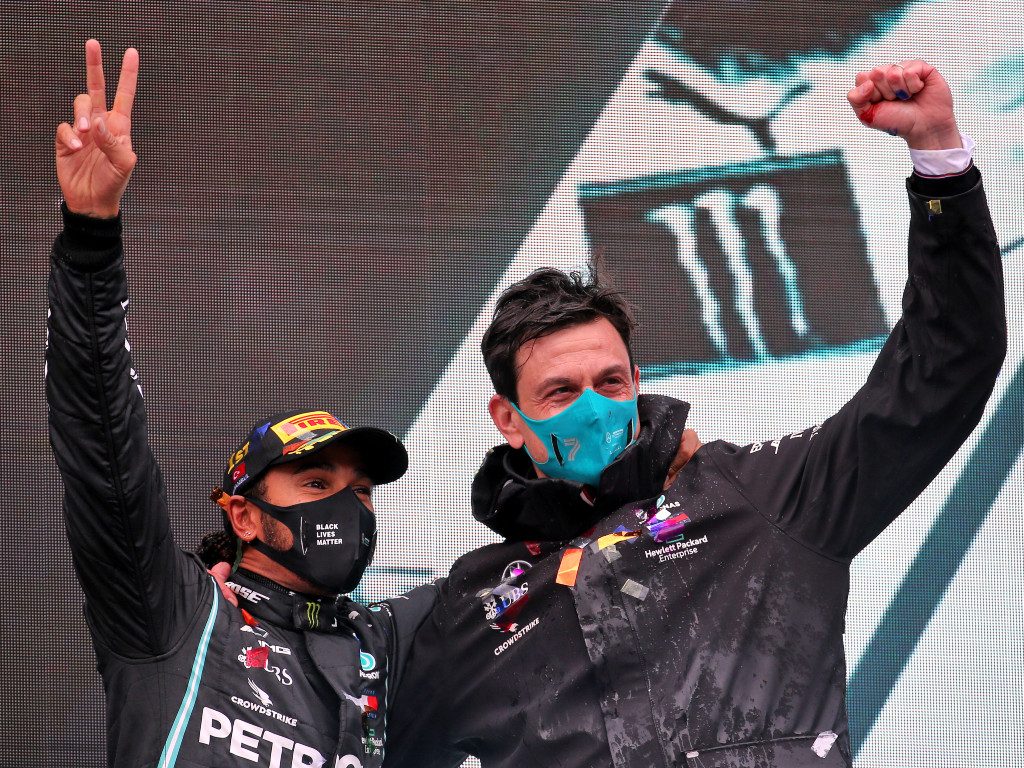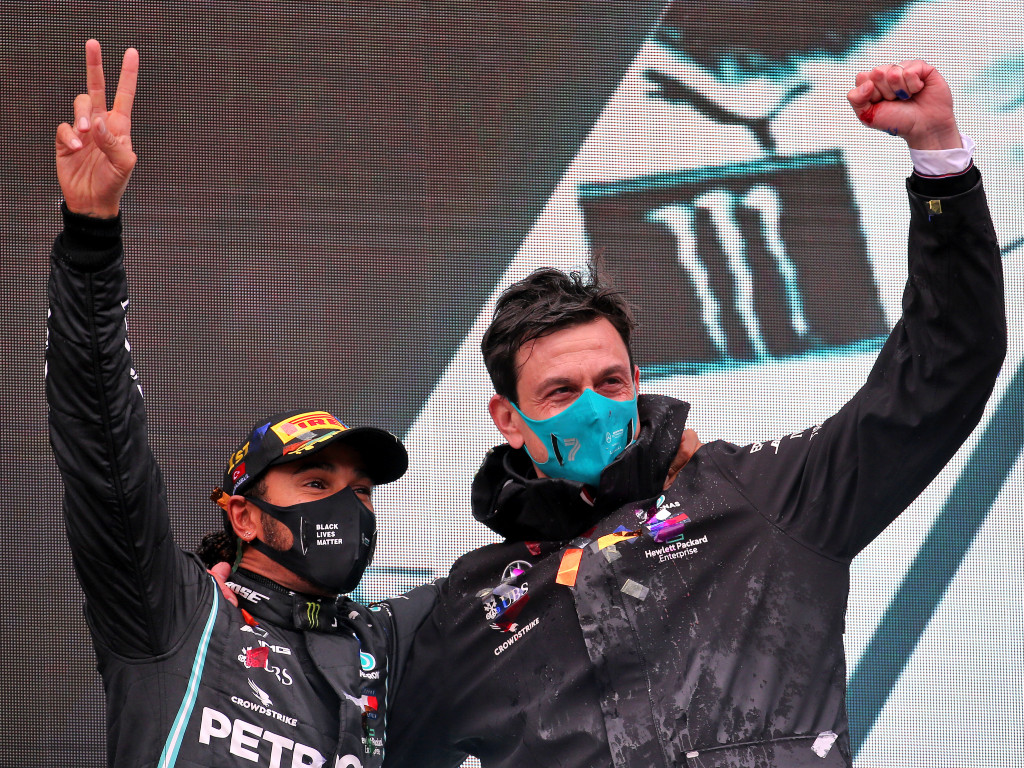 Lucas: The kind of number one status Schumacher had at Ferrari not only can't be compared to what Lewis currently has, I can't remember any other example in modern F1 that even remotely compare to that.
One thing is "being given orders to make him pass" when one driver is already well below the other and/or there was real competition from other teams – yes, teams have been doing that since the sport was born. But that in no way can that be compared to what happened at Ferrari, when the number two was expected to be there simply to maximize the results of the number one no matter what, from day one, even in seasons when the team was so good there was absolutely no chance they could lose both championships.
Think for a moment: Barrichello was asked to give Schumacher a position in 2001, when Ferrari clearly had the best car, in what was only the sixth race of the season, and then again in 2002 when they had one of, if not the most dominant car ever seen in Formula 1. You won't see anything even remotely close to that not only in Hamilton vs Bottas but, as I said, also in any other driver pairing in modern F1.
Mercedes should have gambled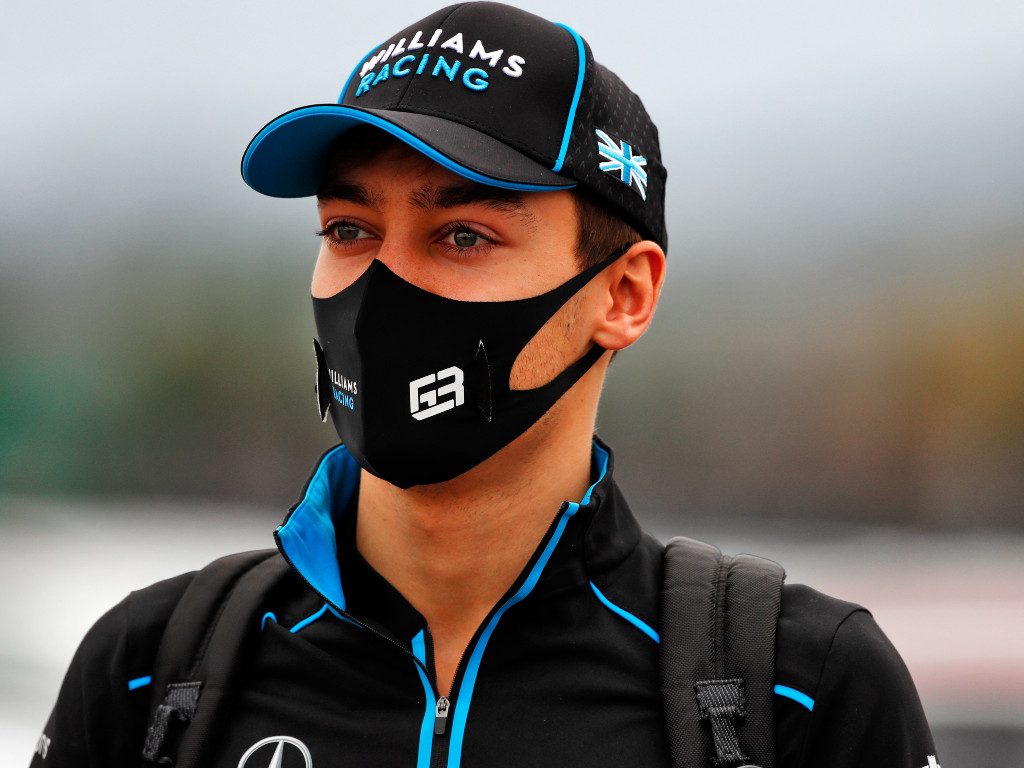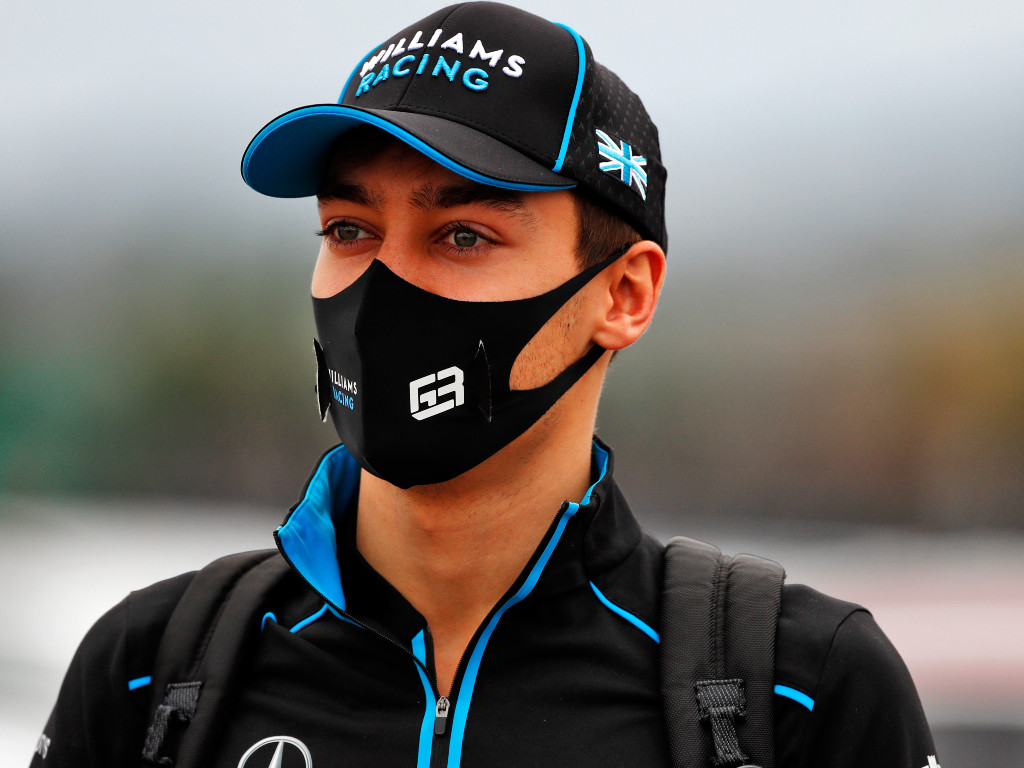 Gary: A good up and coming driver will make a bad car look good, a great up and coming driver will make the car look really good and be gone from the team to something better in a season. Sadly Russell is the first one; a good up and coming driver, they are a dime a dozen.
TeamRAF: Mercedes are again mismanaging a young driver's career. George will develop bad habits driving a slow car, always driving with desperation fearing that he will get passed again.
A junior driver program will only work if you get a good relationship with a couple of teams. Mercedes should have gambled the way Red Bull did with Max and Ferrari with Charles.
Follow us on Twitter @Planet_F1, like our Facebook page and join us on Instagram!