The Daniel Ricciardo v Fernando Alonso debate continues, while Valtteri Bottas' role at Mercedes is placed under the microscope.
We have picked out some of the latest points of discussion in the world of Formula 1. If you have something that you would like to get off your chest then we may just feature it in the next mailbox…
Ricciardo v Alonso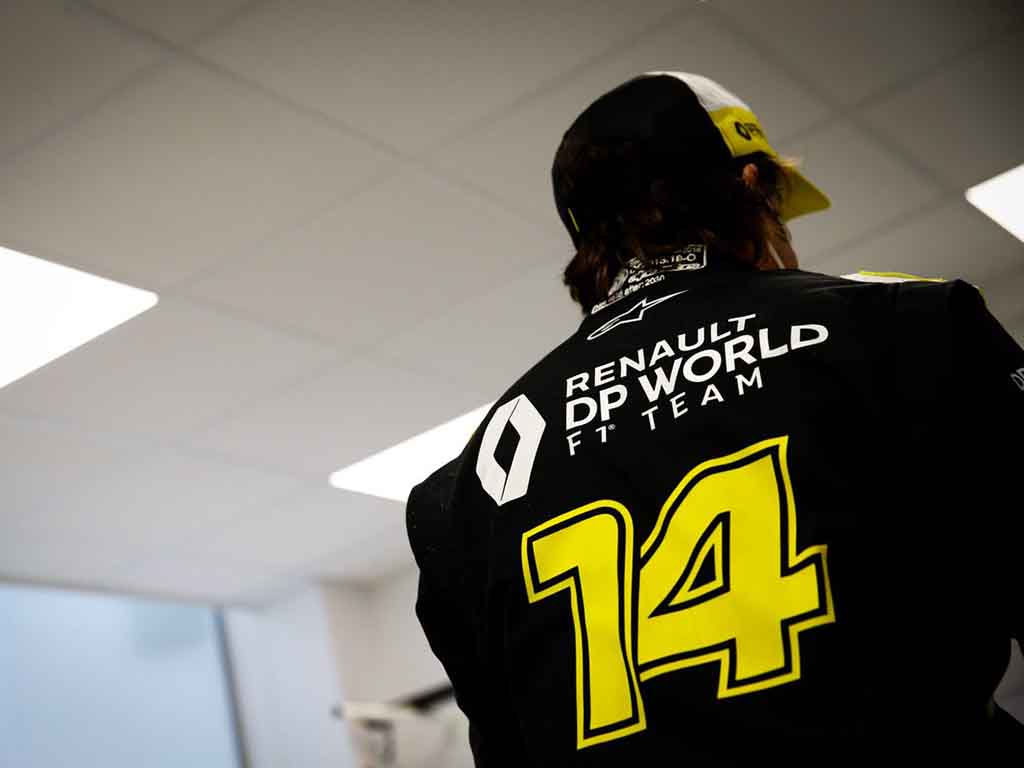 Edward Jones: I think Alonso's qualifying pace is underrated. This guy was the youngest pole-sitter ever and did well against Hamilton in 2007. And his qualifying performance in 2012 with Red Bull and McLaren having faster cars was impressive.
He then destroys Vandoorne over their time together and is going to claim a new victim in Ocon.
Ricciardo is actually a better qualifier than a racer, yes he overtakes well, but his tyre management has never been great, and he's never made an impossible strategy work like a Hamilton, Leclerc, Max or Alonso have done.
He also got out-qualified by Max over their time together(17 and 18). Yes, he scored three poles to Max's zero but was behind him the rest of the time. Even in 2016; Max out-qualified him when he was new. He is better than Ocon both in qualifying and race but would probably lose out to Alonso on both.
Martin Faber: Those three Ricciardo poles are rather funny in fact. Monaco, Max didn't qualify, while in Mexico both Red Bull cars suffered from engine issues (Max during Q3, Dan during the start).
Alonso at this stage in his career is no longer the young talented, aggressive driver, he's been out of F1 for a while and even if he would join Ricciardo at Renault, Dan would have a two-year head start.
There's no way to make a transparent comparison. I think they would be close, but they might as well crush each other. We didn't expect Max to be that much faster than Ricciardo, neither did we expect Leclerc to crush Vettel this season.
One-year contract the secret to Bottas gelling with Hamilton?
— Mercedes-AMG PETRONAS F1 Team (@MercedesAMGF1) November 24, 2020
Sidharth Sathian: The secret [to the Bottas/Hamilton team] really is the 'one year contracts'.
Bottas has had to live in fear of the next contract throughout his entire tenure at Mercedes. That has helped Mercedes keep the Finn on a leash while he does the job he needs to do. The Wolff is an utter brainiac.
Revolver: I think Bottas is just happy to be a front runner and that's why he accepts being treated that way. That's the way I see it.
He surely doesn't believe all the stuff Mercedes tell him that he is free to fight for titles, it's obviously BS. He probably thinks that picking up the odd win now and then is much more than most f1 racers will get and that's why he's happy to do the dirty work, which looks more lucrative to him than being a midfield driver.
Hamilton earned F1 fast-track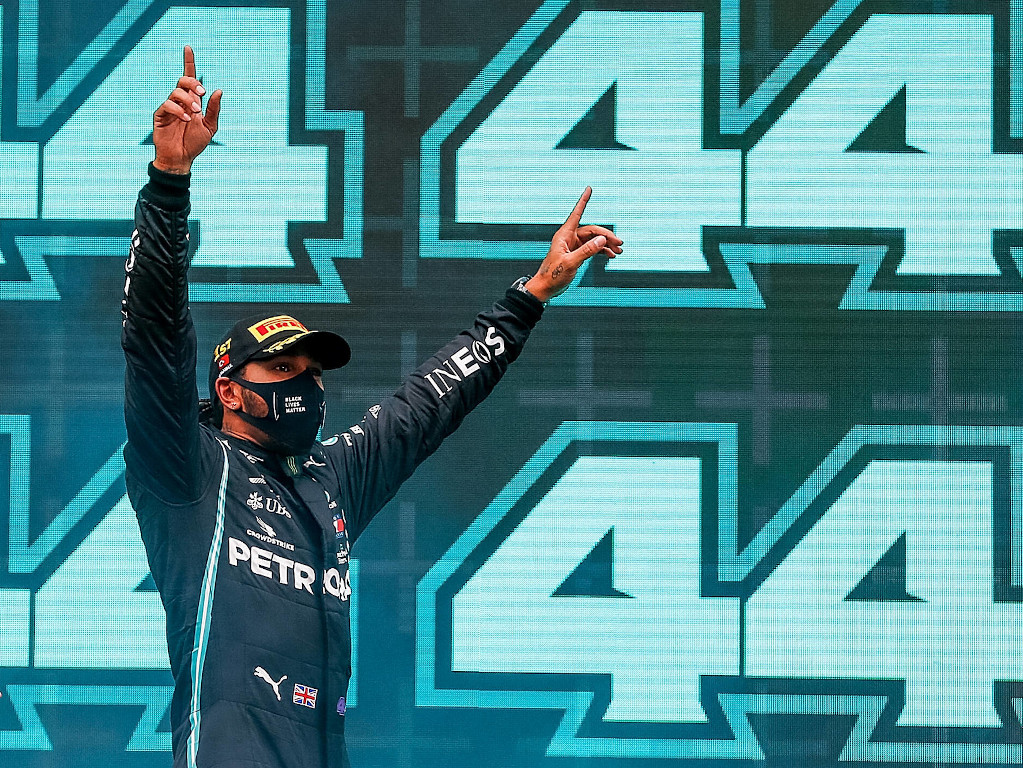 Patrick Traille: People who said Hamilton was handed a fast car also thought he dropped out of the Matrix like he is Neo.
He earned it in F3 (15 wins and, 18 podiums, 11 poles from 20 races) and won GP2 in his first year. Note that in those series, unlike F1, the cars are spec, so he demonstrated his superiority over the field.
He earned his spot at McLaren and beat the driver that you all would like to say is the best as a rookie. So, he was not handed anything. He was so good that McLaren broke their rule against hiring rookies.
David Swager: I think Turkey demonstrated Hamilton is Tier 1 and Max is not. Hamilton took a car that was off the pace all weekend and found a way to win. Max too a car that should have been on pole and found a way to lose. Max has that ability, but will he put it all together?
As for Schumi working his way up and Hamilton being handed a 2nd or 3rd place car. Well, Hamilton took that 3rd place car in 2007, finished ahead of Alonso and would have won the driver's title if not for a pit error leaving him out too long in China and/or a gearbox problem in Brazil. He went into Brazil with the lead, qualified second (-.24s ahead of Räikkönen) in Brazil and finished 7th. Pretty sure this all signals he earned that seat and deserved to be there.
Radio makes the F1 star
We have our Champion of 2020. But we're not done yet…

One final triple header and a chance to end this season like no other in style! 👊

We know you've got our back, Team! ❤️ pic.twitter.com/bxnSHFy6yB

— Mercedes-AMG PETRONAS F1 Team (@MercedesAMGF1) November 25, 2020
Sebee: In 2014 when the hybrids came in, we got to listen to the radio more. All the coaching, engine modes, switching, software, automation instructions we witnessed.
It became obvious that drivers were more bio-robots than independent operators. Software was doing a lot of the work in these cars, and they were told how to engage it. [The] FIA agreed that this was an issue. For [the] 2016 season start, they said 'no more'. No more radio coaching. No more telling drivers what engine mode to switch, and how. No more telling drivers what they are doing wrong and how to correct it. No more telling drivers how to manage the car, fuel, etc. NO MORE!
Now, isn't it interesting that after having driven the hybrid F1 cars for two seasons, Lewis was having such a hard time with the radio ban start of 2016? He didn't win a race till the sixth Grand Prix that year.
And actually, both Mercedes drivers were left looking foolish out there, not knowing how to operate the car, how to switch to correct mode, being in wrong modes, I even recall them having to come to the pits as that was required to tell the driver what to switch and how – not permitted to do so on radio. Eventually of course the drivers were looking so foolish out there with these hybrid cars the FIA was forced to reverse the radio instruction restrictions, and we're back to where we were.
I think this story, is just but one of the stories of the Formula 1 hybrid PU era. It is worth remembering this story when you think about driver contribution in the hybrid era. Here were two leaders of our sport, one a two-time Champion in the car and team already, and the second on the way to becoming a Champion, and after having driven the cars for two seasons plus testing, they didn't know how to operate the software, modes, automation, etc. in the cars.
Of course all of that instruction and back of garage coaching from "geek on laptops" is now back on since that restriction reversal mid 2016 to allow it all except on the formation lap.
Follow us on Twitter @Planet_F1, like our Facebook page and join us on Instagram!