Your initial reaction to the start of the Sakhir Grand Prix weekend has been flooding in, with much of the focus inevitably on Bottas v Russell.
Here's the latest edition of the PlanetF1 mailbox…
Bottas can't win either way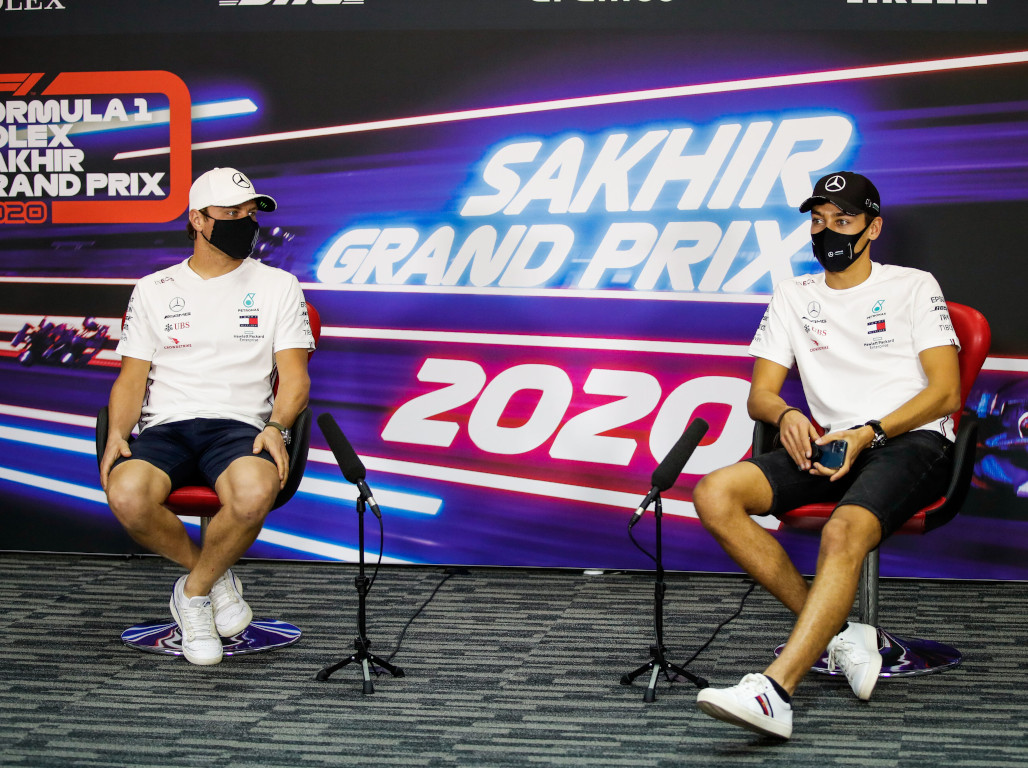 Black: The best drivers find themselves in the best cars, and if George Russell has a great weekend here it won't do his chances of getting into that seat full time any harm whatsoever.
Bottas [has] had a very scruffy Friday as well. However, would you fancy being in his situation this weekend? If he comes out on top it will be "so you should Valtteri, you've been in that seat 4 years", if he gets beaten by Russell he will have the whole world on his case and will probably be mentally finished. Immense pressure for the guy and he can't really win either way. I feel quite sorry for him.
Kudos to Vettel and Ricciardo
Alien: Russell can make Verstappen's head spin, in the same manner Hamilton does. There is a reason Bottas is fourth. If it was the car, Bottas would be second.
The key point here, is that Verstappen is unable to take on a Mercedes car that is 0.120 seconds slower (almost equal). Yet Hamilton won over Red Bull on a car that is 2.5s slower per lap at the Turkish GP. That's the difference between a great driver and an average one.
Russell has the option to make a statement this week, let's hope he delivers and doesn't flame out.
Bottas is there to make Hamilton look good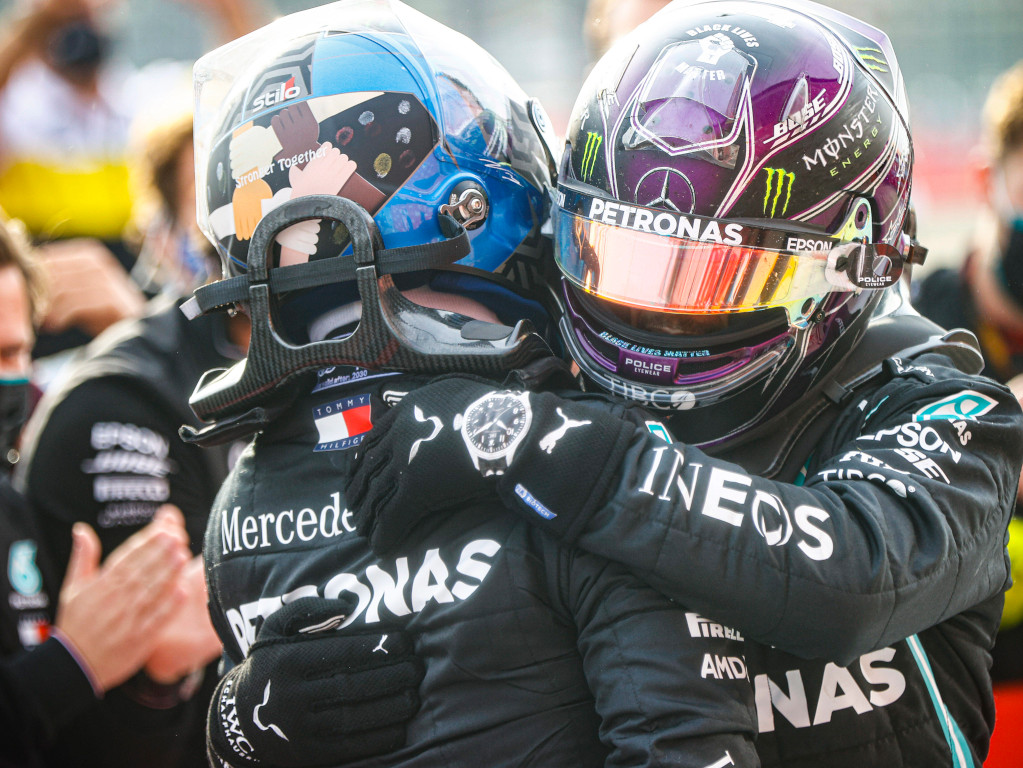 Jermaine: It has been obvious to anyone who has been paying attention that this year's Mercedes is making Hamilton look better in comparison to the rest of the field than he is. Hamilton is a great driver, quite clearly an all-time great (even if Hamilton detractors like to pretend like he is an average run of the mill driver which he isn't), still it is quite clear that having had Bottas as a teammate has made Hamilton look better than he truly is.
We already know that Hamilton can't be that much quicker than the rest of the top tier drivers on the grid. How do we know this?
After four years as teammates at Mercedes, Hamilton just about beat Rosberg 42-36 in qualifying.
That doesn't sound like domination to me. In order for Hamilton to be head and shoulders above the other drivers in the field, you'd have to come to the conclusion that Rosberg was way better than anyone else, bar Hamilton. I have never heard anyone argue that Rosberg was the second-best in the field while he was active.
Not to mention both of Hamilton's last two teammates have quite cleary stated that they believe that Verstappen is faster than Hamilton. When people who had competed directly against Hamilton in the same equipment for years say this, you have to pay attention. Because indirectly, they are also saying that Verstappen is faster than they ever were.
Fernando Alonso: Bottas' seat is safe because Toto is protecting Hamilton, by giving him a weak wingman. Russell very clearly has the potential, he's quicker than Bottas on his first outing even if it's practice, it means something.
This weekend will put to bed any arguments that it's not the car, when it very clearly is, but also it will show why Russell is stuck at the back of the grid because Hamilton and Toto don't want such a good driver upsetting things in Mercedes.
It's a shame because Russell is being held back. If Hamilton is that good, it shouldn't matter who his teammate is. But obviously, they are only after easy statistics.
The Wolff at Russell's door
"Such a situation would never be utilised as some kind of bargaining power, neither by him, nor by us – it could do both directions."https://t.co/m8zg2fDLwS #F1 pic.twitter.com/P6xFjqTViU

— Planet F1 (@Planet_F1) December 5, 2020
Jamie Borovski: Wolff has been nothing but a serious impediment to George Russell's F1 career. He is about to make him wait at least one more season before he can even think of getting a shot at a seat at Mercedes, when this kid has been nothing short of stellar ever since his first lap in F1.
For all their faults, Red Bull gave Max Verstappen his shot at the big team. Russell is stuck in the worst car on the grid for at least one more season, which will have been three years in the worst car on the grid by the time 2021 is over. What a crying shame.
Ajay M: What exactly is Toto thinking here? Someone so hyped has never been in the absolute last team for this long …they should have worked out a deal with Claire and had him the car already this year.
They didn't need this race to prove that. But, now that he is showing his adaptability and pace in the best car too, why should this talent be stuck in Williams with nowhere else to go; at the very least he should be in part of the chatter around Red Bull's second seat. This is starting to feel like bonded labour.
Of course, he will eventually drive a Merc in 2022 or 2023. But a lot could happen by then that may throw a spanner in the works. Even if it all works out, he will finally drive a race-winning car at what 25.
By that time Max and Charles would have had 4 or 5 years in a competitive car. F1 drivers have a limited career. Being at the wrong place for too long can be very destructive.
Follow us on Twitter @Planet_F1, like our Facebook page and join us on Instagram!