Prior to the outbreak of the global COVID-19 pandemic, the 2020 Formula One season was to make history as the longest season ever, with a record 22 Grand Prix events scheduled to take place.
Restrictions, cancellations and temporary suspensions caused by international lockdown measures implemented to try and slow the spread of the virus have resulted in a revised calendar, starting much later in the year than planned and featuring a total of 17 races, many, if not all, of which will be held behind closed doors.
Promoters in some countries, including Japan, Singapore, and Azerbaijan, have made the decision to cancel events altogether for 2020, due to ongoing travel restrictions and the long lead times associated with preparing for street circuit events. However, despite this, the season is going ahead – if not quite as planned, then at least with enough to keep spectators entertained.
F1 racing from home
A further effect of the pandemic and the measures put in place to restrict transmissions has been a huge increase in people seeking forms of entertainment within the household. While most of the upcoming F1 races will not be packed with trackside spectators as usual, people will still be able to watch the events on television from their homes.
New or more recently popular technologies and websites have paved the way for people to observe the excitement of F1 from home but with friends, through viewing parties and other online services. Some of the exhilaration of watching F1 live can be recreated at home, with many new websites now offering opportunities to place wagers on F1 events.
F1 Betting  
Betting on F1 has become a more interesting phenomenon in the 2020 season, not only because of the altered calendar, but also because of the launch of new in-race live betting services, which have never before been available. Previously, there were limited variations on bets that could be made on F1 beyond predicting who would win and who would finish on the podium. However, with many new providers entering the betting industry and offering new features to establish themselves from competitors, sports betting has seen many advancements.
There is now a new live in-race betting feature, where fans will have multiple channels through which they can place wagers on their favourite sport, including winning margins, individual driver passes and total number of overtaking manoeuvres throughout the race. The new spate of live market betting comes about as F1 harnesses data for the first time to produce a variety of markets for fans to wager on. During every second of each race, approximately 1.1 million datapoints come off the track and the cars, creating a universe of possibilities for gambling.
2020 Season
The revised F1 2020 calendar began with the rescheduled Austrian Grand Prix at the beginning of July, followed by eight more races at venues across Europe before the Russian Grand Prix towards the end of September. Five more events will take place throughout October and November, with the season concluding with the Sakhir Grand Prix in Bahrain and the Abu Dhabi Grand Prix at Yas Marina, both taking place in December 2020.
Some of the most notable cancellations include the US Grand Prix, the Brazilian Grand Prix and the Mexican Grand Prix, which will hopefully return to the calendar in 2021. Predictions at the start of the season saw a lot of confidence in Lewis Hamilton, which the driver has so far yet to shake.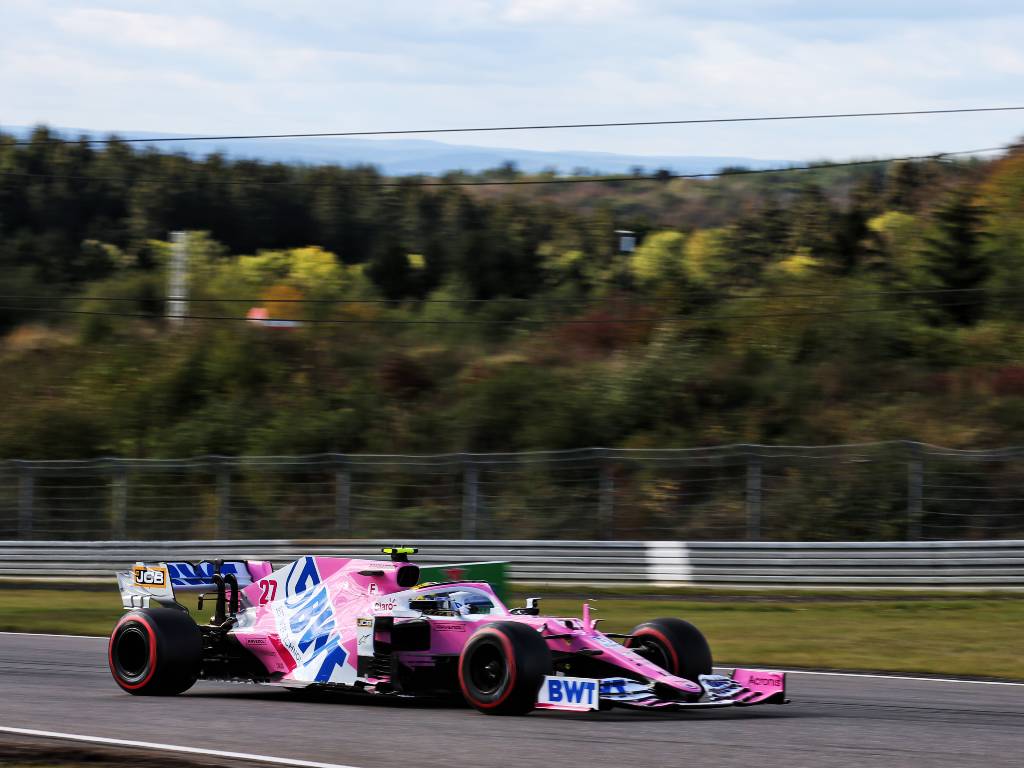 Hamilton has adapted well to the unique challenges of pursuing the 2020 F1 season under coronavirus restrictions, which have meant he has been permitted to compete in races, but not to see his family. Despite the personal hardships the pandemic has resulted in, Lewis Hamilton's prowess as a driver remains undiminished.
Race forecasts predicting him to be the overall winner of the 2020 season look set to come true. As of the end of September, Hamilton had achieved victory in six of the 10 races already held, and podium position in a further two, placing him way ahead of even the closest competition on points.
His nearest rivals are Mercedes teammate Valtteri Bottas and Red Bull's Max Verstappen. While neither of these drivers can be said to have performed badly, each have admitted that their chances of taking the 2020 season are extremely slim at this point.
Bottas and Verstappen remain the two most likely candidates for podium positions at the end of the season, but the likelihood of either of them overtaking Hamilton on points is slim to none at this juncture.
Formula One has long been a highly popular spectator sport, both at the track and at home. Last year's British Grand Prix attracted upwards of 351,000 fans trackside, making it the most popular event of the entire season calendar.
Almost half of all 2019 Grand Prix events brought in more than 200,000 spectators, and overall race day attendance increased by 4% compared to the previous year. In 2020, trackside viewing will not be an option, or certainly not at present. However, the races will still be televised.
The cumulative television audience of Formula One reached 1.922 billion in the 2019 season, which could easily increase with limitations on live events. Placing a wager on the outcome, or on any aspect of a live race, can help bring some of the exhilaration of the live events into people's living rooms.